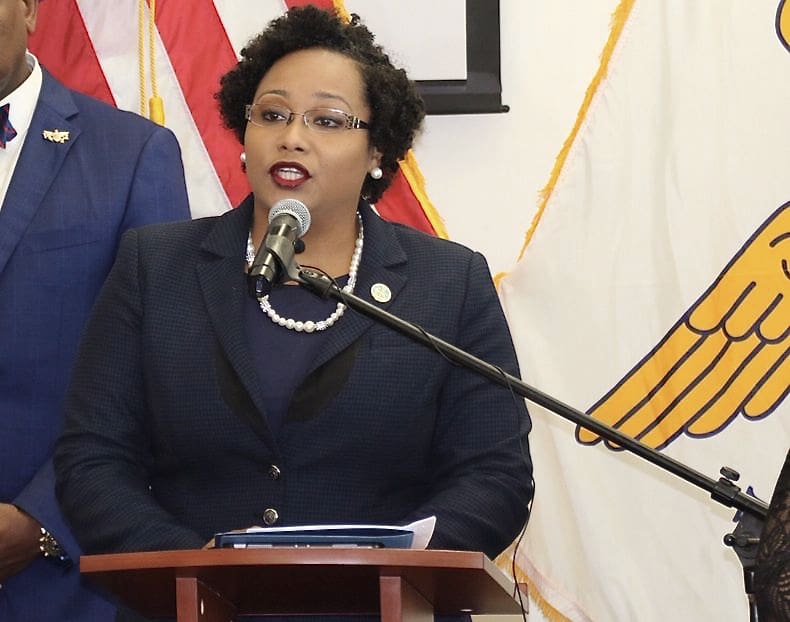 Questions were flying at the rate of 12 per minute as close to 700 viewers tuned into The Press Box on Thursday night to hear the V.I. Education Department's plans for safely reopening schools amid an ongoing pandemic.
Questions touched on a wide range of topics, from how school buses will operate under social distancing guidelines, to what happens if a teacher gets the virus, to classroom sizes, sanitizing and how online programs will work.
The simple answer to all of the above, according to Education officials, is that plans are in place but could change at a moment's notice based on coronavirus levels in the territory, and parents and guardians must be prepared to pivot.
"Our plans are what they are right now because of where we are with the pandemic," said Education Commissioner Racquel Berry-Benjamin, who was joined by Health Commissioner Justa Encarnacion and district superintendents Carlos McGregor, from St. Croix, and Stefan Jurgen, from St. Thomas/St John.
The show, livestreamed every Thursday on Facebook from Government House on St. Croix, was moderated by Government House Communications Director Richard Motta Jr., who had quite a job keeping up with the deluge of questions and comments.
What is certain is that school – slated for now to start on Sept. 8 – will not look anything like it did before. Changes will include staggered arrival times, the creation of student "cohorts," drastically reduced classroom sizes and possibly a schedule of two days in and three days out for larger classes.
"Principals will be making tough decisions," depending on the virus, said Berry-Benjamin.
That is the plan for those children that physically return to school. The department also is offering the option of learning from home. For the first semester, that will involve engaging with content on a computer, phone calls and emails with teachers, said Berry-Benjamin. Technology that will allow two-way communication, as well as connectivity for all students, is the goal by the second semester, she said.
Parents and guardians are being urged to visit the Education Department website, where they can find more information as well as forms to fill out should they wish to school from home.
As plans stand now, students will be divided into cohorts and will remain within that group for the school year. They will stay in the same room throughout their day, with teachers rotating in and out. Cafeterias will be closed, with younger grades receiving meals in the classroom and high school students utilizing "grab and go" carts, said McGregor. Everyone will be required to wear masks, and classrooms will be sanitized at the end of each day, with commonly touched surfaces such as doorknobs cleaned more frequently, said Berry-Benjamin.
Whenever possible, parents are encouraged to drive their children to and from school, said Jurgen, as the districts are going to be hard-pressed to accommodate students with buses at less than half capacity due to social distancing guidelines.
Facing a shortage of nurses – and actively taking applications – the department is also partnering with the V.I. Fire Service to engage EMTs, said Berry-Benjamin. It also is recruiting substitute teachers to help in case of sickness and to fill in for regular teachers who may not be able to return to school due to underlying health conditions that put them at risk for the virus.
To that end, the Health Department will educate the educators on the signs and symptoms of coronavirus so that everyone is trained in how to respond, said Encarnacion, who noted that a medical degree is not required to conduct temperature checks in the morning.
In the event a teacher or student becomes sick with the virus – a concern among viewers – contact tracing will determine who needs to be tested and whether a classroom will need to be shut down, said Encarnacion.
In short, the situation is fluid and subject to change, the officials stressed.
"These are roads we have never traveled before," said Jurgen.
"We really need the support of parents and the community," said Berry-Benjamin.