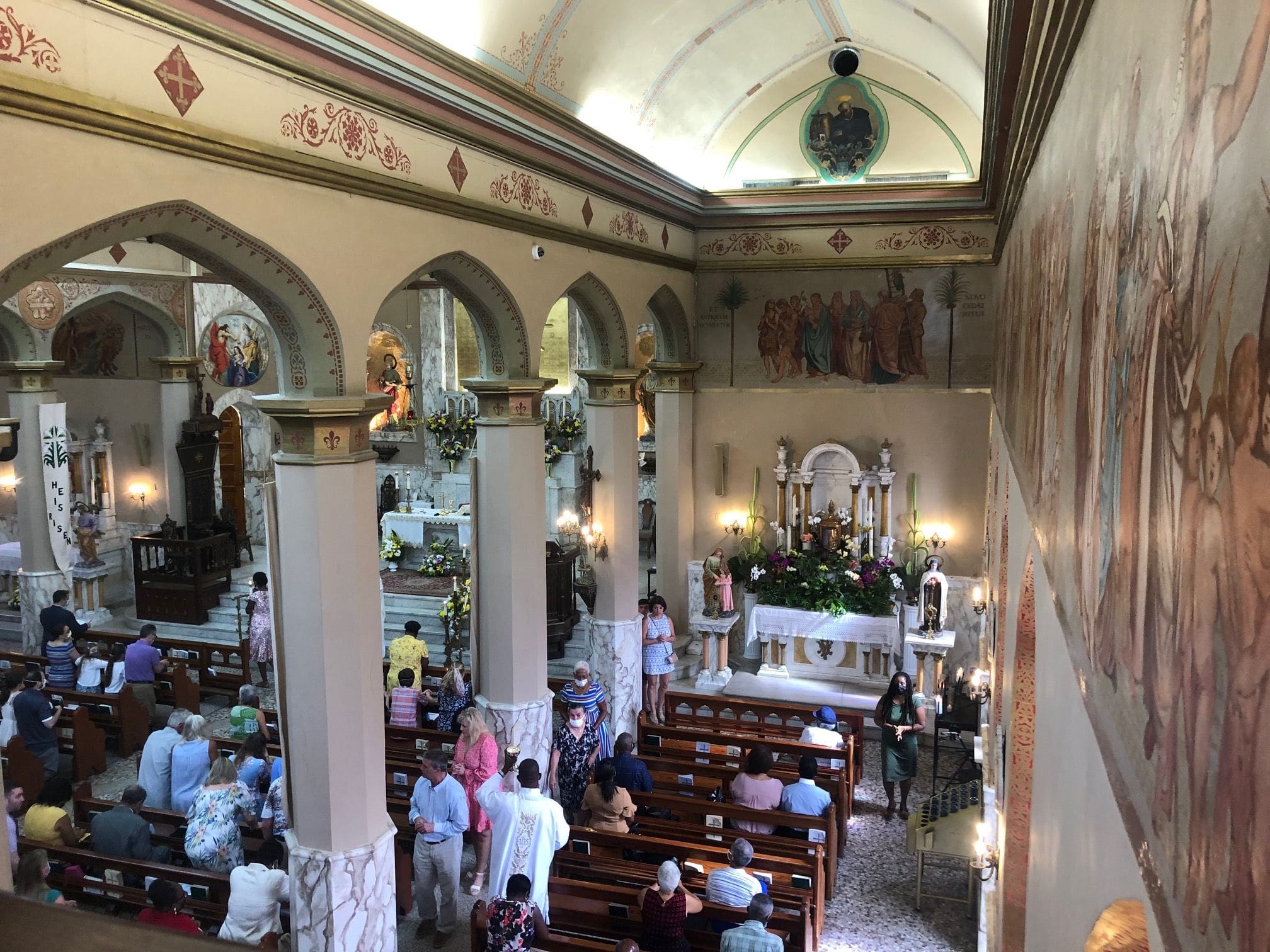 With the upper portion of Kronprindsens Gade closed off Sunday morning, parishioners packed Sts. Peter and Paul Cathedral for Easter morning service. It was colorful and lively, one attendee said, and it was made even more inspiring by a live performance re-enacting the Crucifixion and Resurrection.
For the territory, this Easter Sunday also marks the first anniversary of Monsignor Jerome Feudjio's ordination as the Catholic Bishop of the Virgin Islands.
"I am very much moved by this, but I'm asking, why are you making so much noise about this? It is only one day," he said during Sunday's celebration.
Speaking to the Source, Bishop Feudjio said when he was first approached about holding the celebration, he was against it. "When I first became a priest, I never intended to become a bishop. It was the last thing on my mind," he said.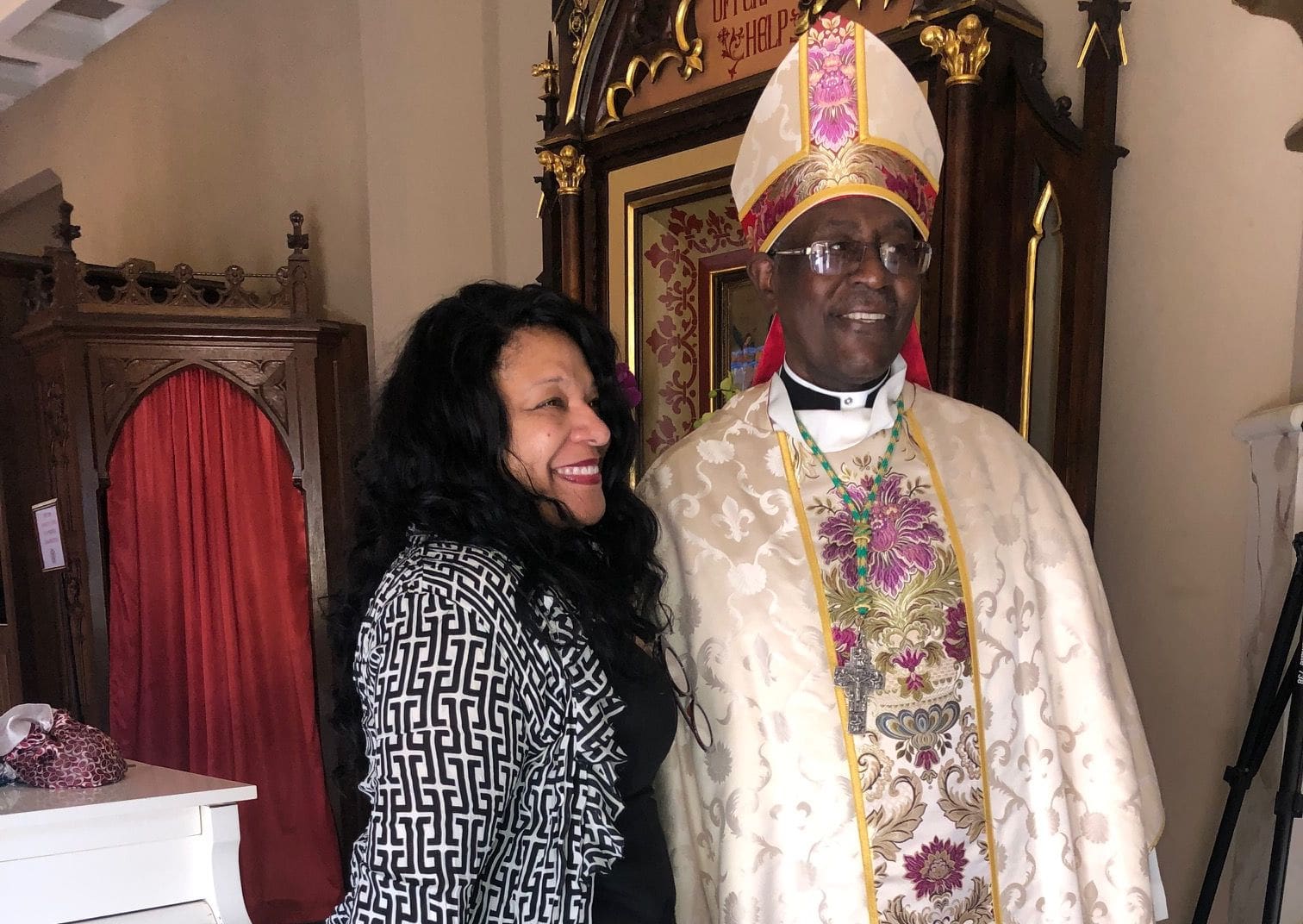 The bishop thanked the congregation at the Cathedral of Sts. Peter and Paul, and also extended greetings to those followers on St. Croix and St. John.
Feudjio has been serving in the diocese, first as a priest, for more than 25 years. He succeeds Bishop Herbert Brevard as the leader of Catholics in the territory.