Where in the world is Elon Musk, the Tesla CEO and owner of Twitter? The V.I. Attorney General's Office wants to know as it pursues its lawsuit against JPMorgan Chase over the bank's business dealings with late disgraced financier Jeffrey Epstein.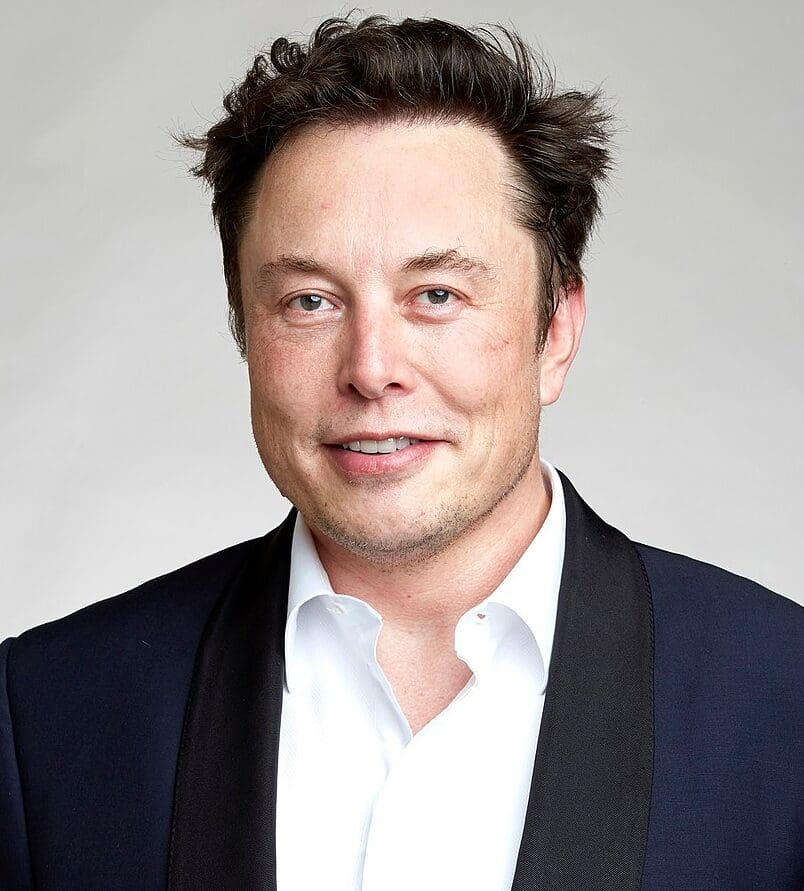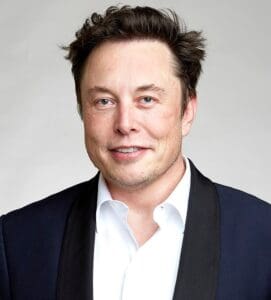 On Monday, the V.I. government filed a motion asking the Manhattan federal court hearing the case to authorize an alternative service of its subpoena of Musk, claiming that the usual means have failed.
Meanwhile, JPMorgan filed its own motion for an order authorizing alternative service of a subpoena — on Celestino A. White Sr. of St. Thomas.
According to the bank, White is integral to the case as an 11-term senator in the V.I. Legislature and as a current member of the V.I. Port Authority's governing board.
"One of Plaintiffs' key contentions in this case is that Defendant JPMC helped Jeffrey Epstein fraudulently conceal allegedly illegal conduct from the USVI Government," according to JPMorgan's motion. "Mr. White, having worked for the USVI Government, is uniquely situated in this fact discovery stage to help JPMC uncover the extent of the USVI Government's knowledge of the allegedly illegal conduct. As such, Defendants' ability to depose Mr. White is integral to its ability to litigate this case."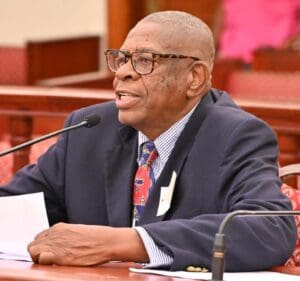 The bank has been unsuccessful in its attempts to serve White, saying he has "actively evaded" its efforts, but is hopeful it can reach him through a recently obtained email address, according to the motion.
"Mr. White actively evaded service of process on four different occasions and subsequently failed to respond to multiple follow-up telephone calls," from JPMorgan's USVI counsel Kevin Rames, the motion states.
"On May 8, 2023, the process server called Mr. White, who stated that he was at the airport and going to be out of territory until May 23, 2023. While JPMC's process server will be at the airport on May 23, 2023 to again attempt personal service on Mr. White, there is no guarantee that such efforts will succeed. However, Mr. Rames has been able to send correspondence to Mr. White via his known email address within the last week," it said.
Meanwhile, Musk is the latest in a list of prominent names the government wants information from concerning their dealings with Epstein, including Les Wexner, the billionaire founder of Victoria's Secret; Google co-founder Larry Page; and Sarah Kellen, one-time "right-hand woman" to Epstein accomplice Ghislaine Maxwell. The latter is currently serving 20 years in a Florida prison for her role in the sex trafficking scheme.
However, tracking them down has proved difficult, according to court filings, and presiding Judge Jed S. Rakoff has permitted alternative methods of serving the subpoenas on Wexner, Page and Kellen.
"Upon information and belief, Elon Musk — the CEO of Tesla, Inc., among other companies — is a high-net-worth individual who Epstein may have referred or attempted to refer to JPMorgan," according to the government's motion.
However, attempts to issue a subpoena for documents to Musk have proved fruitless, it said. Efforts have included hiring an investigative firm to search public records databases for a possible address, contacting Musk's legal counsel to see if they would accept the subpoena, to no avail, and having a process server attempt to serve the subpoena at Tesla headquarters in Austin, Texas.
That went nowhere, according to the process server, Ryan Schedler.
"I spoke with an individual who identified themselves as the head of security on duty. This individual stated that they were not authorized to confirm or deny if the subject was on the premises and available," according to Schedler's account, filed as an exhibit with the motion.
"When asked to be put in contact with a corporate legal liaison or a member of legal facilities I was referred to CT Corp, Tesla's registered agent, or legal@tesla.com. I informed the head of security that the subpoena is not for Tesla, but an executive, and requested to be put in contact with an executive liaison in order to relay a notice of service. I was again referred to CT Corp or Tesla's legal address. The head of Security on duty informed me that they would not be escalating to anyone able to assist with the matter," according to Schedler's account.
The only avenue left is for the court to authorize the government to arrange alternative service of its subpoena by serving Musk through Tesla's registered agent, according to the government's motion.
According to the motion, the government is asking Musk for all documents:
– regarding communications between him and JPMorgan regarding Epstein or Epstein's role with respect to his accounts, transactions or financial management;
– regarding communications between Musk and Epstein regarding his accounts, transactions, or relationship at JPMorgan;
– reflecting or regarding fees Musk paid to Epstein and/or JPMorgan in connection with his accounts, transactions, or relationship at JPMorgan;
– reflecting or regarding Epstein's involvement in human trafficking and/or his procurement of girls or women for commercial sex.
Judge Rakoff had not ruled on the motions at the time of publication.
Epstein, whose main residence was Little St. James, his private island estate located off St. Thomas that recently sold as part of the V.I. government's settlement with his estate, died by apparent suicide in August 2019 in his New York City jail cell, where he was being held on federal human trafficking charges.