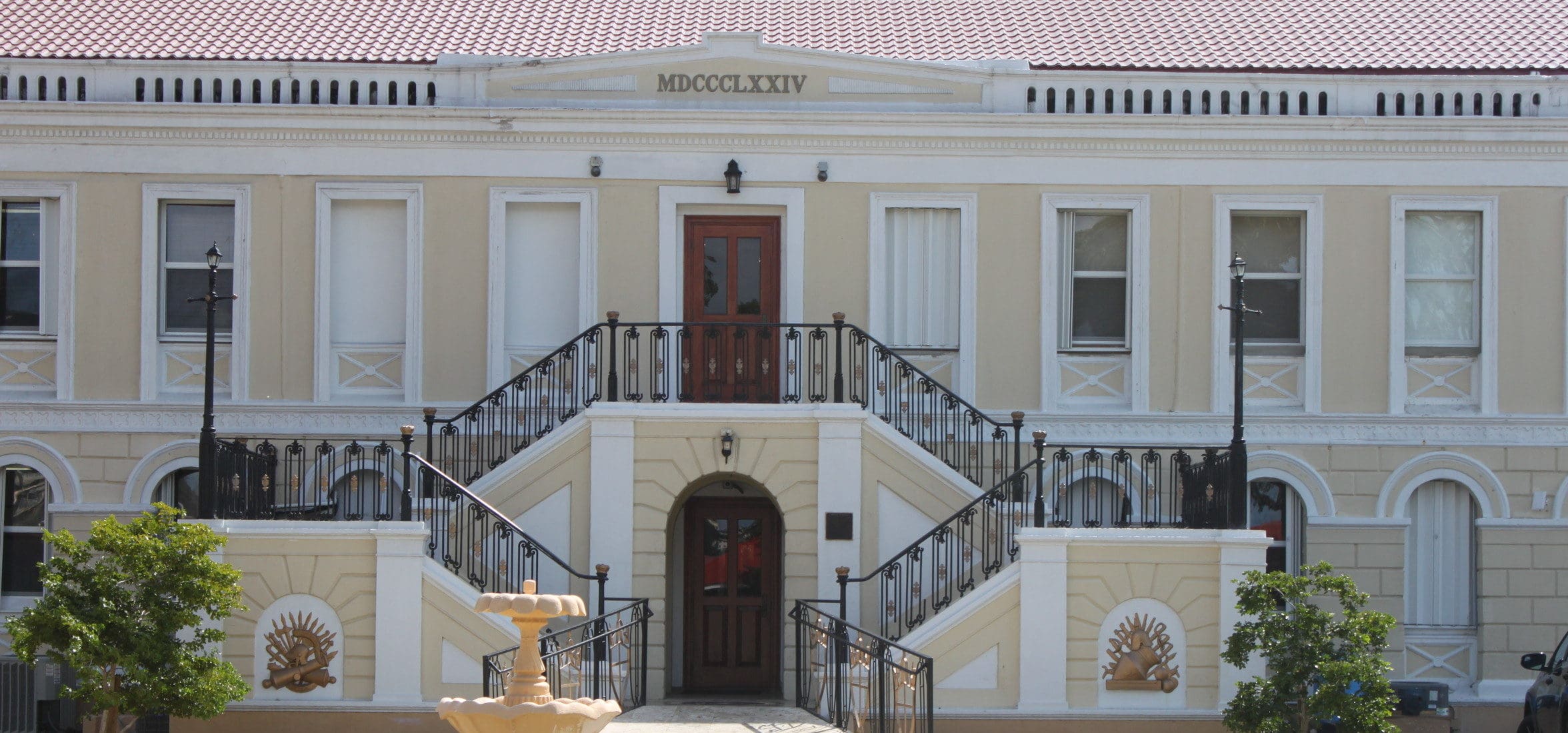 Governmental disaster response agencies described their readiness, while the territory faces the peak of hurricane season, during Tuesday's Senate Committee on Homeland Security, Justice and Public Safety.
Daryl Jaschen, director of the V.I. Territorial Emergency Management Agency, said the FEMA Incident Management Assistance Teams were deployed for the territory's two close calls — Tropical Storm Bret in June and last week's brush with Hurricane Lee. The team of more than 100 individuals was ordered by the FEMA administrator and did not require Gov. Albert Bryan Jr. to declare a state of emergency or the territory to pay for the maneuvers.
Jaschen said the deployment involved conducting coordination activities, testing communication backup, and meetings between territorial and federal officials. During this time of year, Jaschen said meetings are held weekly on all three islands with involved disaster agencies. They focus on checking hurricane shelters, food and water supplies, backup generators and more. Additionally, VITEMA holds monthly meetings with the three island administrators and Bryan or someone else from Government House.
"The bottom line is, the approved shelters, all shelters in the territory for hurricane season 2023 are considered shelters of last resort," he said. "VITEMA and the Department of Human Services strongly suggest that individuals should first look to friends, neighbors and faith-based organizations to shelter, as they will be more comfortable and would most likely have more room than a congregate shelter."
Under questioning, Jaschen said the tsunami warning system is constantly monitored and repaired. He admitted that it took more than a year to discover one of the devices and its stand were removed sometime after the 2017 hurricanes. It still has not been replaced.
Answering a question, Jaschen said if one 911 call center goes down, the entire system doesn't collapse — another one can be used.
Maj. Gen. Kodjo Knox-Limbacker, commander of the V.I. National Guard, said 330 service members are ready to support the territory during a crisis. Because of the distance between islands and the inability to fully evacuate, almost 1,000 people would be needed on "the worst day."
"Currently, there are no military air assets in the USVI and our neighbor island of Puerto Rico has only limited air assets," he said, adding neither territory has fixed wing (transport) capability.
Before and during a disaster, VING supports government agencies by deploying response teams to support the V.I.Police Department and V.I. Fire and Emergency Medical Services to control traffic and clear routes. They will send a liaison officer to support VITEMA and crews will move generators and people for airlift and commodities, such as food and water, for distribution. They also work at shelters and help reopen airports.
St. Croix Police Chief Sean Santos and St. Thomas Chief Steven Phillip both spoke about their part during a natural disaster. As a lead agency, VIPD works with federal and local partners to stabilize the community. Principally, they maintain law and order, secure infrastructure, assist with traffic control of vehicles and monitor airports.
They also set up traffic control points if a curfew is imposed by the governor and support the V.I. Water and Power Authority and the Public Works Department after the storm. As a storm approaches, VIPD responds to 911 calls. When tropical storm-force winds reach the islands, they shelter in place until the storm passes. Callers must wait until after the tropical winds subside.
This year, for the first time, the VIPD has used drones to bolster the effectiveness of response and to support operations.
"These advanced drones play a pivotal role in conducting search and rescue missions, providing aerial analysis of various communities for damage assessment and supporting escort efforts and crowd control at points of distribution sites when the need arises," Santos said.
Additionally, there are vessels at the ports that VIPD can use to help move manpower and supplies.
Miguel Tricoche, Human Services deputy commissioner, said the department's primary function is sheltering. They work with the American Red Cross, V.I. Agriculture, Education, VIPD, Public Works, VING, Health, Sports, Parks and Recreation, Waste Management, Fire and Emergency Medical Services and VITEMA.
Beginning in January, task force members assessed hurricane shelters. The plan is to open shelters 24 hours before the onset of tropical storm-force winds and close within 24 hours after the storm passes.
Shelters on St. Croix are St. Croix Educational Complex (an approved pet station) and D.C. Canegata Community Center. Both locations have quarantine rooms if needed.
St. Thomas shelters are at Lockhart Elementary and Junior High cafeteria (an approved pet station) and Ivanna Eudora Kean High School.
On St. John, 15 people can shelter at the Adrian Senior Center and arrangements are being finalized for another location to house up to 140 people.
"This is needed yesterday," Sen. Kenneth Gittens chided. "We need to pay closer attention to the island of St. John. Let's make sure this is in place. But we also need to find a location that is rated for any category of storm."
Sen. Angel Bolques also said a facility was needed on St. John that can withstand a Category 5 hurricane and asked if any of the territory's shelters are earthquake-rated. The answer was that none have been tested.
DHS also maintains a senior and disabled persons registry of 889 people. Tricoche said there is a mass messaging system for important information, including before and after storm support, for those who are registered.
"All individuals were personally contacted by DHS over the summer to verify that the information listed on the registry was correct," he said.
Derek Gabriel, Public Works commissioner, told the committee that the department's major focus is route clearance, debris management, monitoring, engineering and emergency service as needed. The new vacuum trucks are a big help, he added. Public Works also helps with shelter preparation and resource distribution. The engineering team is responsible for preliminary and post-event damage assessment to infrastructure.
"As of September, we can report that all major aspects of our stormwater drainage system have been assessed and scheduled for continuous cleaning and maintenance — again, performed by both in-house staff and contractors," he said.
Public Works also distributes sand bags before storms at various locations with V.I. Fire and Emergency Services.
Testifiers were asked to rate their preparedness and what are their biggest worries. Most said they were satisfied with their agency's readiness.
Daryl George, Fire and Emergency Medical Services director, said he is concerned about the East End of St. Croix because the Cotton Valley Fire Service can only withstand a Category 1 storm.
Knox-Limbacker said it is "complex" to care for victims and responders at the same time.
Gabriel said he is concerned about maintaining and repairing the department's heavy equipment and Tricoche said DHS needs more volunteers.
The police chiefs worry about manpower, their families and being mentally prepared.
Attending Tuesday's hearing were Sens. Gittens, Bolques, Ray Fonseca, Dwayne DeGraff, Alma Francis-Heyliger, Javan James and Franklin Johnson.