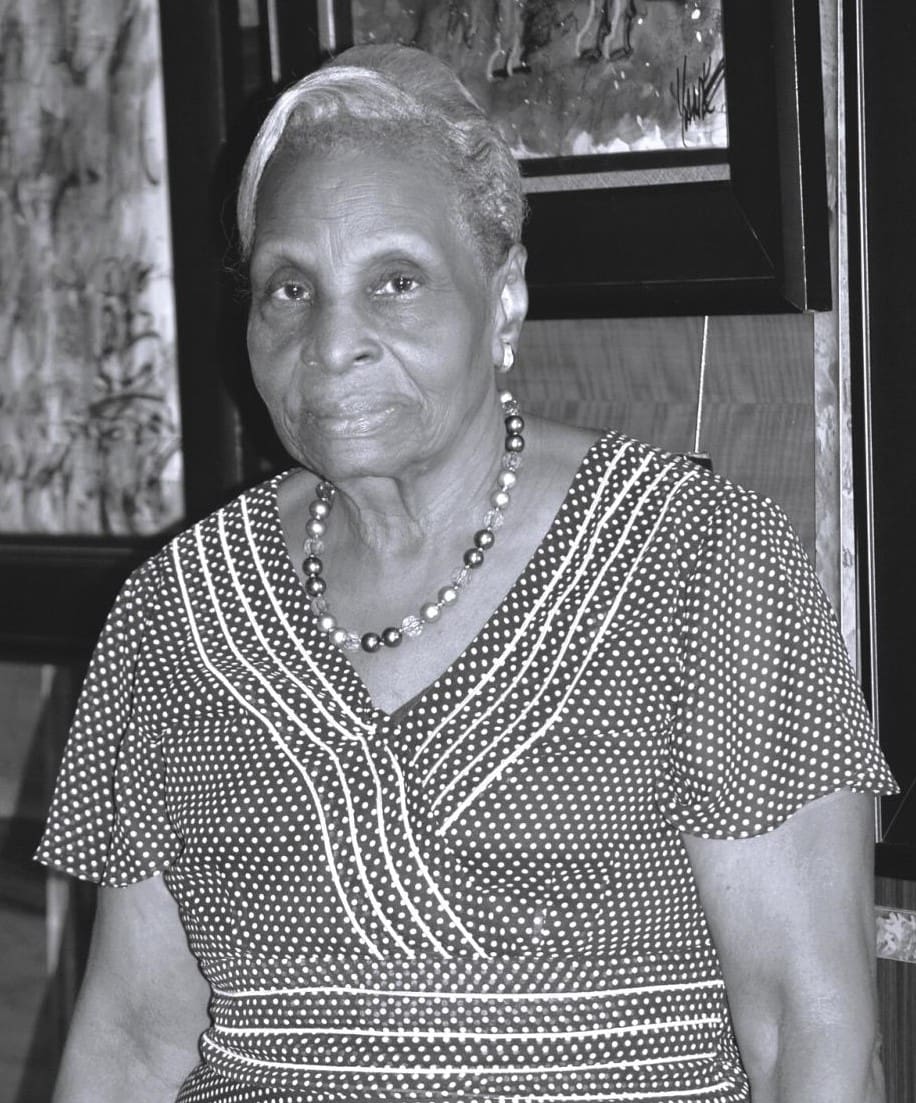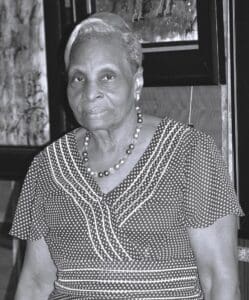 Ethel Susanna Stevens, age 88, passed away peacefully on Monday, March 27, in Atlanta, Ga., after a long illness. [March 3, 1935 – March 27, 2023]
Ethel was born on St. Kitts on March 3, 1935, to James Harris and Mary (Henderson) Harris. At a very young age, her mother unexpectedly passed away, and as the eldest girl, she became a strong matriarch for her siblings. She married her late husband, Thomas "Sonny" Stevens Sr., and started her family. In the early 60s, she moved to St. Thomas, Virgin Islands, where she worked for some of the best retail stores on the island (i.e., Cavanaugh's, Little Switzerland and Cosmopolitan) until her retirement.
She was an active member of the New Herrnhut Moravian Church and a member of the women's choir before becoming ill and moving to Atlanta, Ga., in 2017.
Ethel was preceded in death by her husband, Thomas L. Stevens Sr.  She was preceded in death by four siblings: James Moses, David Harris, Joseph Harris and Samuel (Josiah) Harris.
She leaves behind eight children: Mary Smith, Clarkston, Ga.; Robert Stevens (wife: Nicole Stevens), Lexington, Ky.; Elvira DeBato (husband: Henry DeBato), Houston, Texas; Carmina Gibson (husband: Calvert "Callie" Gibson), St. Thomas, V.I.; Yvette Stevens, Lexington, Ky.; Debbie Benton (husband: Tyson Benton), Bethlehem, Ga.; Thomas L. Stevens Jr., Lusaka, Zambia, and Berecia M. Stevens, Atlanta, Ga.
Ethel has 16 grandchildren: Zandia Smith; Lesroy "Mackey" Smith (wife: Tiffany Smith); Kevin Smith; Simone Clendenin; Jamelia Potter; Wayne Potter; Dwayne Harris; Devone Charles; Desaree Stevens; Emmanuel Stevens; Erica DeBato; Monica DeBato; Todd DeBato; Mercia Nelson (husband: Matthew Nelson); Rayna Gibson and Calvia Gibson. She also has 32 great-grandchildren and great–great-grandchildren.
She is survived by five siblings: Jane Daniels, Albertha Harvey, Rosetta Jeffers, Amelia Harris and Samuel (Captain) Harris.
Ethel will be remembered for her quiet demeanor, no-nonsense approach, strong will, sense of style, and love for family and friends.
Relatives and friends are respectfully invited to attend a funeral service on Tuesday, April 11, at New Herrnhut Moravian Church. A viewing will begin at 9 a.m. with service to follow at 10 a.m. Interment will be at New Herrnhutt Moravian Cemetery.
Funeral arrangements are under the care of Dan Hurley Home for Funerals and Cremation Centers of St. Thomas, St. John and St. Croix.
For online condolences or to share a special memory, visit our website at www.hurleydavisfuneralhome.com