By Ashley Cates
Photos courtesy of St. John School of the Arts.
Soon the fourth graders of St. John will have their moment in the spotlight. Broadway has arrived on island for the seventh time, and this year's show promises to entertain and inspire, as the children dance and sing their way into the hearts of the audience. This is a magical experience and has become one of the most anticipated events of the year.
St. John School of the Arts invites the community to attend "In Record Time" on Saturday, January 28 at the Westin Resort. The $200 Angel ticket includes a champagne reception, a gourmet dinner, the show, a raffle, and the presentation of the distinguished Sis Frank Hero Award. The champagne reception starts at 6:00pm and the show starts at 7:30pm.
For seven years, Broadway actors have traveled to St. John to rehearse with the fourth graders from Julius E. Sprauve School, Gifft Hill School, St. John Christian Academy and, this year, several island homeschoolers. After only three weeks of learning the music and choreography, the children come together for dress rehearsal the night before the show.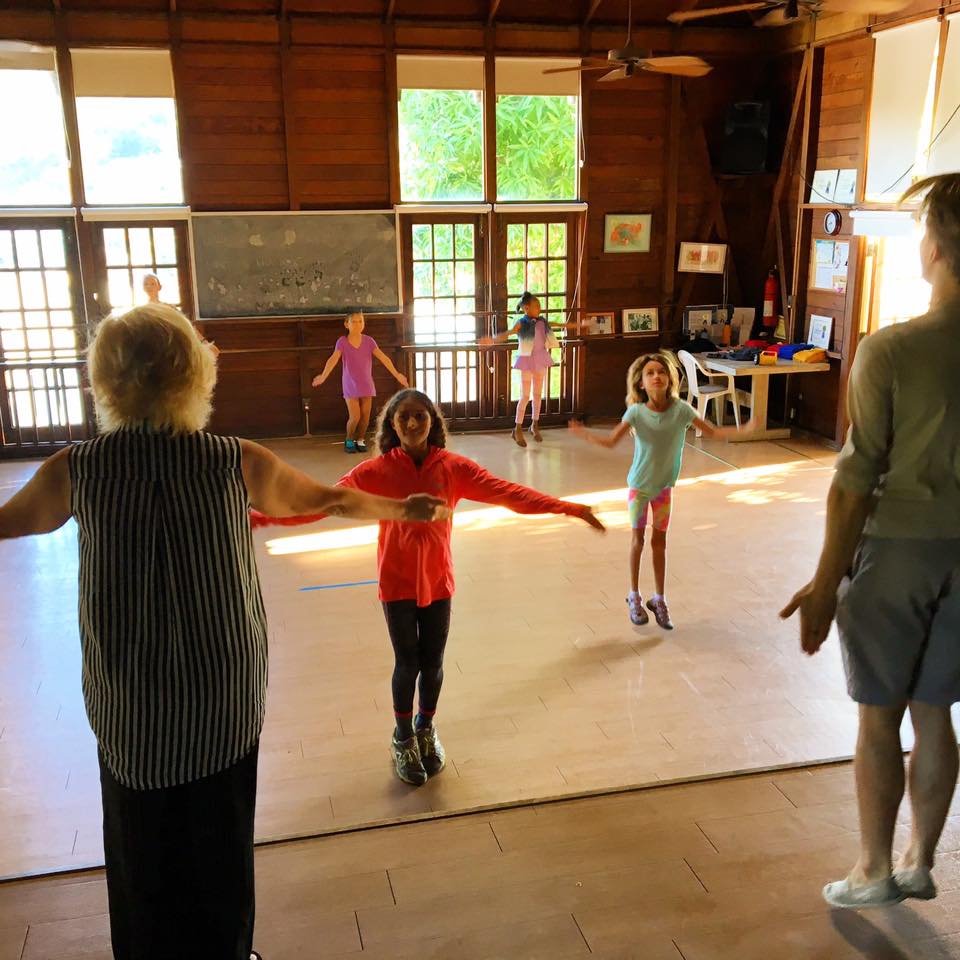 "It is a heart-warming performance and a wonderful program that allows our children to shine on stage and to build their self-esteem and confidence through the arts," said Kim Wild, Executive Director of St. John School of the Arts.
Broadway Comes to St. John is the biggest fundraiser of the year for St. John School of the Arts, whose mission is to empower the island's youth and their families through a passion for music, dance, theatre, and visual arts. The School's programs seek to instill creativity and a greater sense of collaboration throughout the island's diverse community with the belief that the arts have the power to transform lives and inspire greatness by instilling poise, confidence, and character.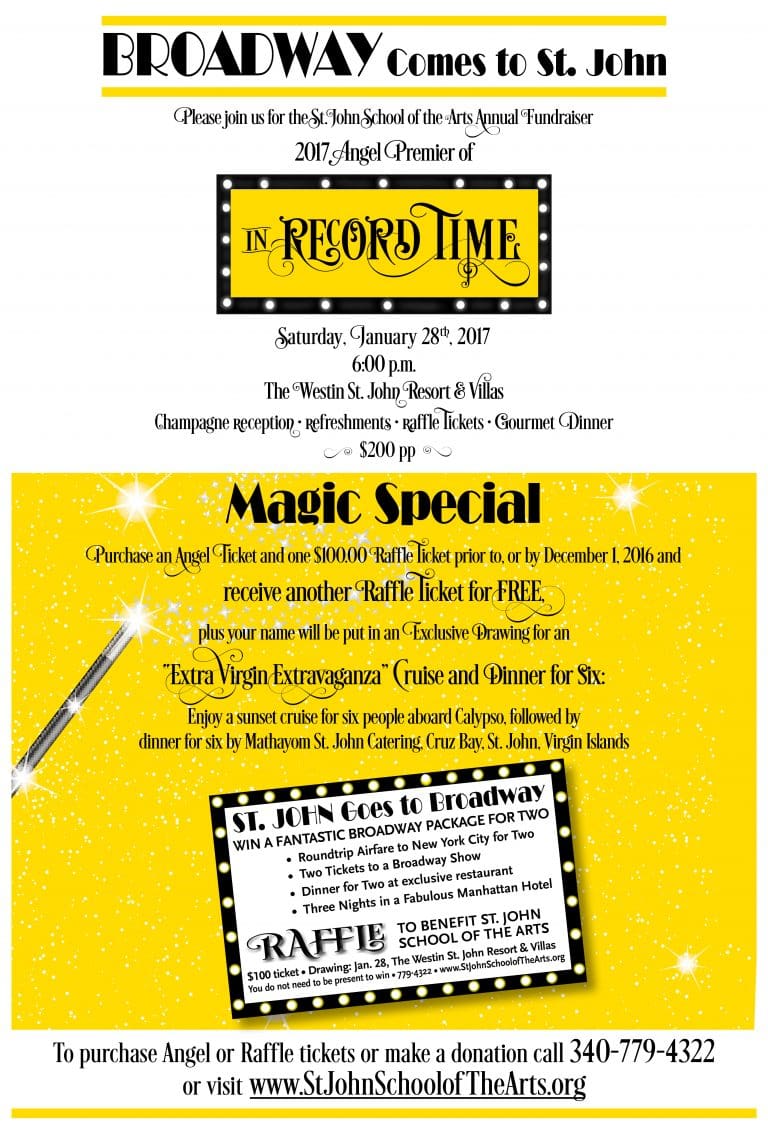 Broadway Comes to St. John is the School's mission statement in action. Prepare to be wowed by what the children are capable of and how this positive experience greatly impacts their lives.
The programs would not be possible without the support of patrons- local businesses who contribute in countless ways as well as the support from individuals in the community.
To purchase Angel tickets for the event, visit www.stjohnschoolofthearts.org or call the School at 340-779-4322. Raffle tickets are also available for purchase. With a $100 raffle ticket, the selected winner will take a trip to New York, including airfare, hotel, dinner, and a show. $25 raffle tickets are available, and winners enjoy prizes such as gourmets dinners, handyman and automobile services, and a trip to the British Virgin Islands.
For more information, please call SJSA at 340-779-4322 or email info@stjohnschoolofthearts.org.