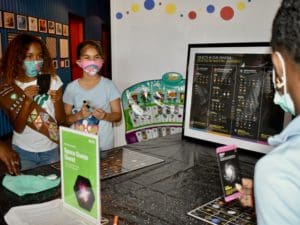 The Explore Science: Earth & Space project demonstrations at the Virgin Islands Children's Museum are part of a nationwide celebration of educational programs designed to engage audiences in the awe-inspiring fields of Earth and space science. This exciting opportunity is a chance to connect with current National Aeronautics and Space Administration (NASA) science research and explore Earth and space phenomena.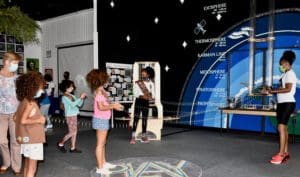 The event includes exciting science, take-home materials and engaging discussions about science and society. Groups will have a chance to make their own spin art nebula, play the Mission to Space game, explore star formation, discuss what it might be like to mine an asteroid and much more!
These fun activities introduce guests to the ongoing research happening at NASA in the fields of helio-physics, Earth science, planetary science and astrophysics, and allow them hands-on interaction with Earth and space science concepts.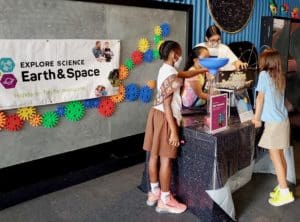 Girl Scouts visited the V.I. Children's Museum on Saturday, March 27, for its first Explore Science event. Girls in 2nd through 6th grade joined in the fun of seeing how stars and nebulas are formed, playing space games, discovering how gravity influences orbiting objects and more.
The museum invites groups of up to 20 students and their chaperones to these 1½ hour science demonstrations. Students of all ages are welcome; however, it is better to have youth of a similar age scheduled to experience the activities at a given event.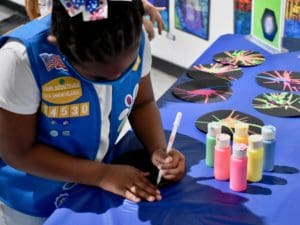 Each demo group booking will be $275. If a V.I. business would like to sponsor local youth organizations to Explore Science at the VICM, please contact the museum at vichildrensmuseum@gmaill.com.
The Explore Science: Earth & Space project is led by Arizona State University, in collaboration with the National Aeronautics and Space Administration. Explore Science: Earth & Space toolkits are developed and distributed nationwide by the National Informal STEM Education Network; demonstrations are taking place at 350 museums and institutions throughout the country.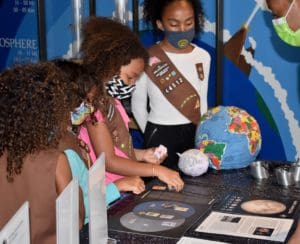 The National Informal STEM Education Network (NISE Network) is a national community of informal educators and scientists dedicated to fostering public awareness, engagement and understanding of current science, technology, engineering and math.
For more information about NISE Net and to download a digital Explore Science: Earth & Space toolkit visit: www.nisenet.org.