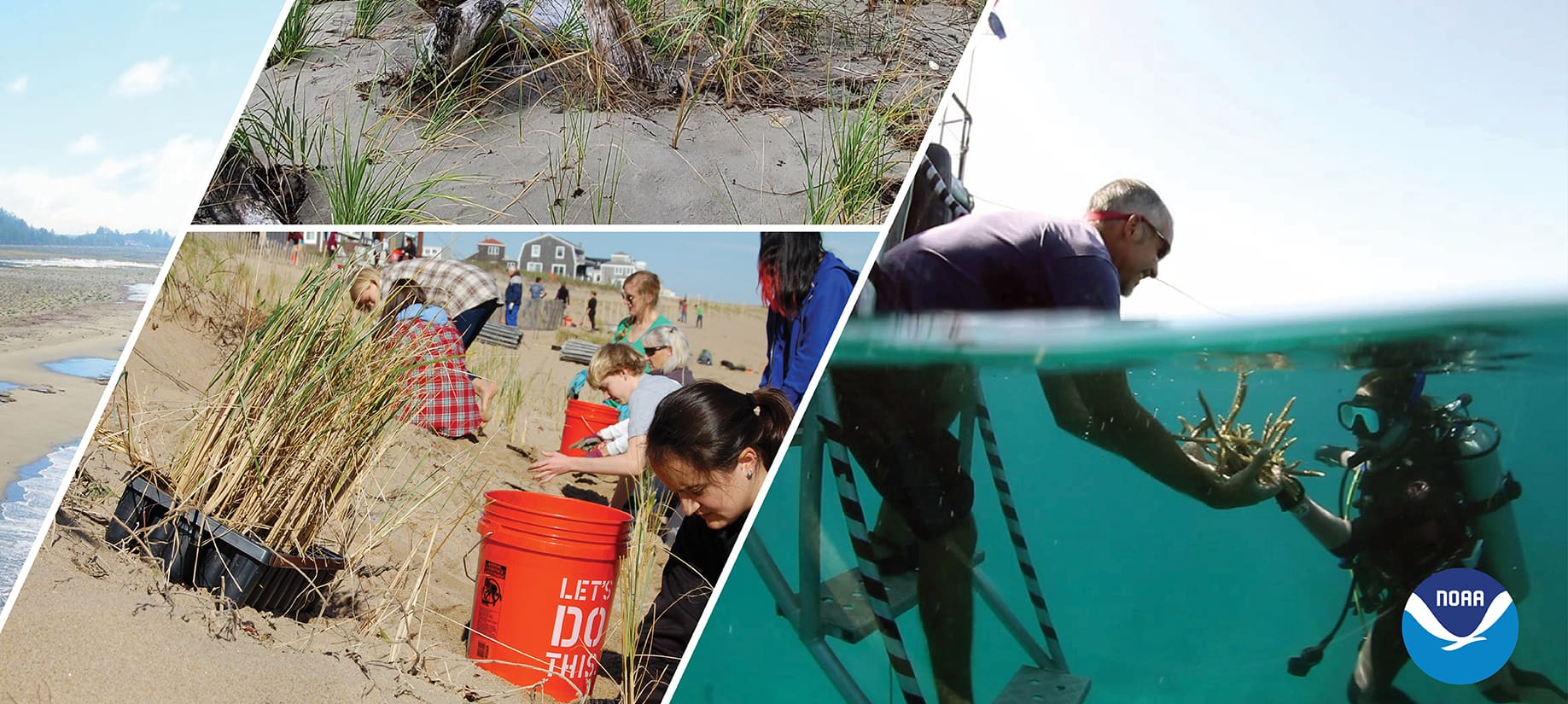 The U.S. Department of Commerce recommended $14.3 million for projects across the U.S. Virgin Islands to make communities and the economy more resilient to climate change, officials in Washington D.C. said Friday. The funds are part of President Joe Biden's Investing in America agenda.
The National Oceanic and Atmospheric Administration pinpointed three projects for the funds that it said will create jobs while boosting economic and environmental outcomes for USVI coastal communities.
NOAA suggested $6.6 million go to the Nature Conservancy for coral reef care. The project will restore 90 acres of coral reef within St. Croix's East End Marine Park. The idea is to help marine species recover and contribute to a healthy reef ecosystem that supports tourism and fisheries. The large-scale project will focus on five species of corals listed as threatened under the Endangered Species Act, including elkhorn and staghorn corals. Donor corals that have survived bleaching events and disease will be introduced to increase genetic diversity and support the reef's ability to withstand climate change.
Another project would send $878,000 to the U.S. Virgin Islands Department of Planning and Natural Resources for erosion control in vulnerable communities, according to NOAA.
The money will come from Coastal Habitat Restoration and Resilience Grants for Underserved Communities and help DPNR assist residents of the territory address stormwater runoff and soil erosion issues on their property. Through the Virgin Islands Clean Coasts Program, the department previously conducted property evaluations and proposed recommendations for managing runoff and erosion. Through this project, they will work to implement these recommendations and fix issues that were identified, according to NOAA.
A coral reef restoration project will bring $6.9 million to Florida, Puerto Rico, and the USVI via Transformational Habitat Restoration and Coastal Resilience Grants. The investment will help provide coastal protection, enhance fisheries, and support recreation and tourism economies, NOAA officials said.
It will help rebuild populations of five Endangered Species Act-listed corals at multiple sites, including reefs associated with ongoing NOAA efforts in these areas. The project's outreach and education activities will engage Girl Scouts, student interns, and the local community by building on an established outreach program.