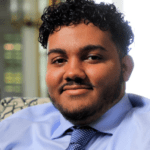 The University of the Virgin Islands Association of Black Journalists (UVIABJ) student chapter of the National Association of Black Journalists (NABJ) is hosting its second virtual film festival and lecture series. The 2023 Caribbean Cinematic Arts and Film Festival (CCAFF) and lecture series kicked off on Thursday, April 20, via Zoom and will continue through Saturday. UVI students, faculty, members of the local community and Historically Black Colleges and Universities (HBCUs), and others interested in learning about cinema and the arts, were invited to attend.
Thursday's session drew a small, yet engaged group of film enthusiasts, and UVIABJ President Michael Bell said, "UVIABJ has completed a record number of extraordinary activities this school year, and this final event, to host the Film Fest and Lecture Series is a culmination of our achievements."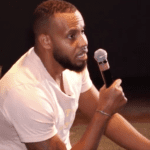 On Friday, guest speaker, Peter Bailey, a St. Thomas native and Miami resident, led two sessions about the role of media and underrepresented communities. He guided participants through the filmmaking process showcasing his films: "Paradise: Unbreakable Virgin Islanders" and a soon-to-be-released sequel, "Unbreakable Virgin Islanders 2.0."
In addition to Bailey, guest speakers include Los Angeles filmmaker Jordan Paul; actor and storytelling enthusiast J'Moi Powell (Albuquerque); Cira Burke, television host/videographer; and Sandra Goomansingh, media specialist. Original student projects were/will be showcased along with a question/answer segment.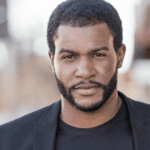 The 2023 Caribbean Cinematic Arts and Film Festival operates under the theme "Delving into our CULTURAL ROOTS & Exploring our DIVERSE ROUTES." Primarily produced by UVI Communication students, the Caribbean Cinematic Arts and Film Festival originated to showcase their creative and cinematic works.
Sharon Albert Honore, Ph.D., associate professor of communication and coordinator/founder of the Caribbean Cinematic and Arts Festival/Lecture said, "This event serves as a catalyst for aspiring reporters and social media influencers wanting to hone their skills. UVIABJ is a powerful entity to prove that 'the pen is mightier than the sword' and will use Sound.the.Conch to celebrate the passionate artistry and unique creativity throughout the Caribbean."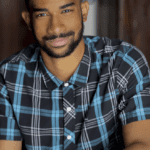 "UVIABJ (UVI Association of Black Journalists) students have accomplished a lot in less than two years as the first and only media chapter of the (NABJ) in the Caribbean. They have organized a spectacular presentation," said Shugga Rosenbloom, communication major and resident of Cannes, France, who serves as coordinator of special projects of UVIABJ.
The festival is sponsored in part by the Community Foundation of the Virgin Islands (CFVI) and Viya. Attendance is free.
For more information or to register, visit  www.caribfilm.net