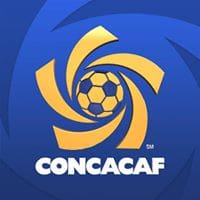 The USVI Soccer Association Men's National program is preparing for its upcoming Confederation of North, Central America and Caribbean Association Football Group 'A' and Fédération Internationale de Football Association World Cup 2022 Qatar matches in March 2021. A pre-tournament training camp is scheduled for March 17-23 and includes two friendly matches with Turks and Caicos.
The first match is at home on St. Croix at the Bethlehem Soccer Complex. The Dashing Eagles will take on Antiqua and Barbuda on Saturday, March 27, and on Tuesday, March 30, away at Grenada.
USVI will play the other members of Group 'A' (El Salvador and Montserrat) in June 2021. The final team roster will be announced shortly.
USVI Soccer Association is aware that there are many challenges when hosting a major sporting event along with the presence of COVID-19 in the territory. The USVISA secretariat is committed to complying with USVISA, local, national and international guidelines and conditions for development of soccer practices that have the approval of the V.I. Department of Health.
USVI Soccer needs community support to carry out the health measures and protocols necessary to minimize the risks of further spread of COVID-19. Persons available to assist with hosting of the Antigua and Barbuda Football Federation and Confederation of North, Central America and Caribbean Association Football match officials' delegations, contact lbailey@usvisoccerassociation.com (Subject line: Volunteer – WCQ). Or contact General Secretary Bailey at 719-9707. USVI Department of Health COVID Training is mandatory for the positions of delegation liaisons, COVID officers and ''Bubble'' assistant/runner. Duration of the "Bubble" is four days.
For more information on USVI Soccer Association programs, contact the USVI Soccer Association office at 719-9707 or email usvisoccer@gmail.com. Follow the organization on Facebook at USVI Soccer Association.