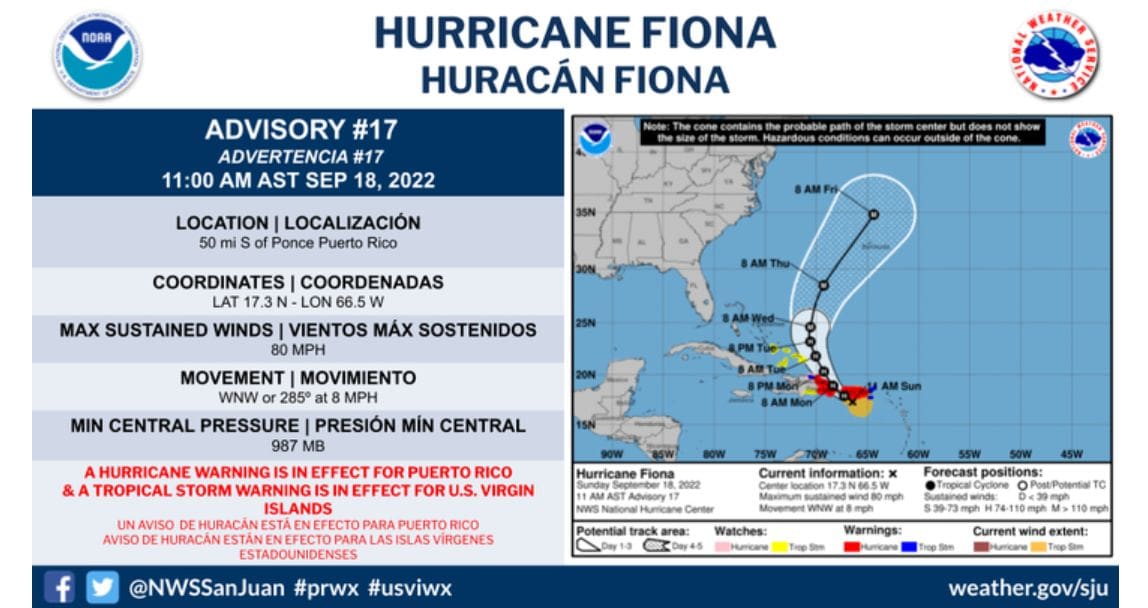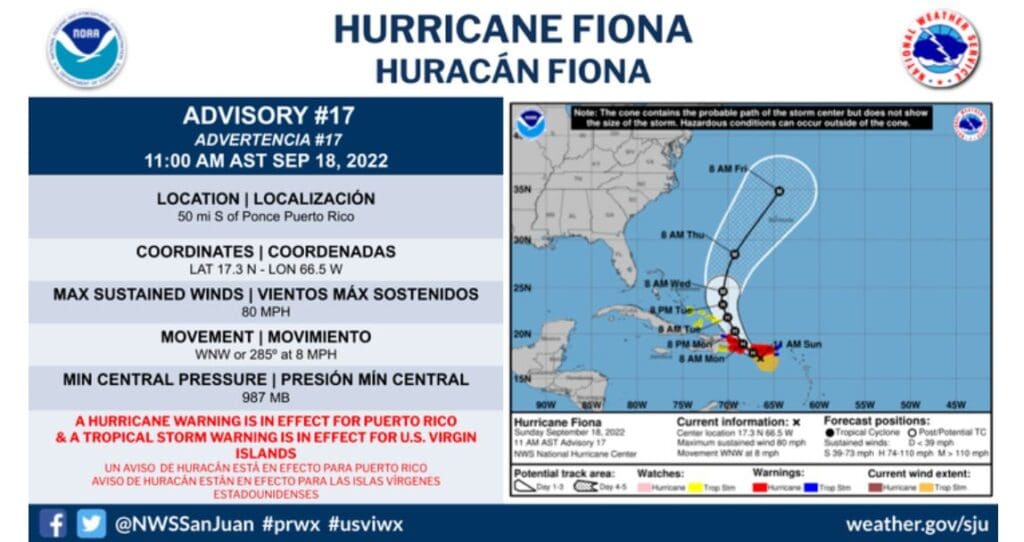 The latest reports from the National Weather Service out of San Juan show the eye wall of Hurricane Fiona currently passing over the southern portion of Puerto Rico and while meteorologists said the bulk of the wind and moisture impacting the U.S. Virgin Islands should be gone by sunrise Monday, at least another two to five inches of rain should be expected.
At a 1:30 p.m. briefing, NOAA forecasters said that most of Saturday's impact into Sunday landed on St. Croix, with up to 55 mile per hour gusts reported. Puerto Rico, however, has seen up to 103 mile per hour gusts so far and should expect at least another 10 inches of rain over the next day to two days.
Meteorologist Ernesto Morales added that in both territories, sea conditions are still far from safe.
"We need the center of the system to leave the area so that the wind can leave," he said during the briefing. "We don't see that happening until late tomorrow and into Tuesday."
Morales also added that while rain within the U.S. Virgin Islands is expected to slow down by Monday morning, there are also after-effects from the tail of the storm that are still being monitored. More rainfall through Monday could be possible, he said.