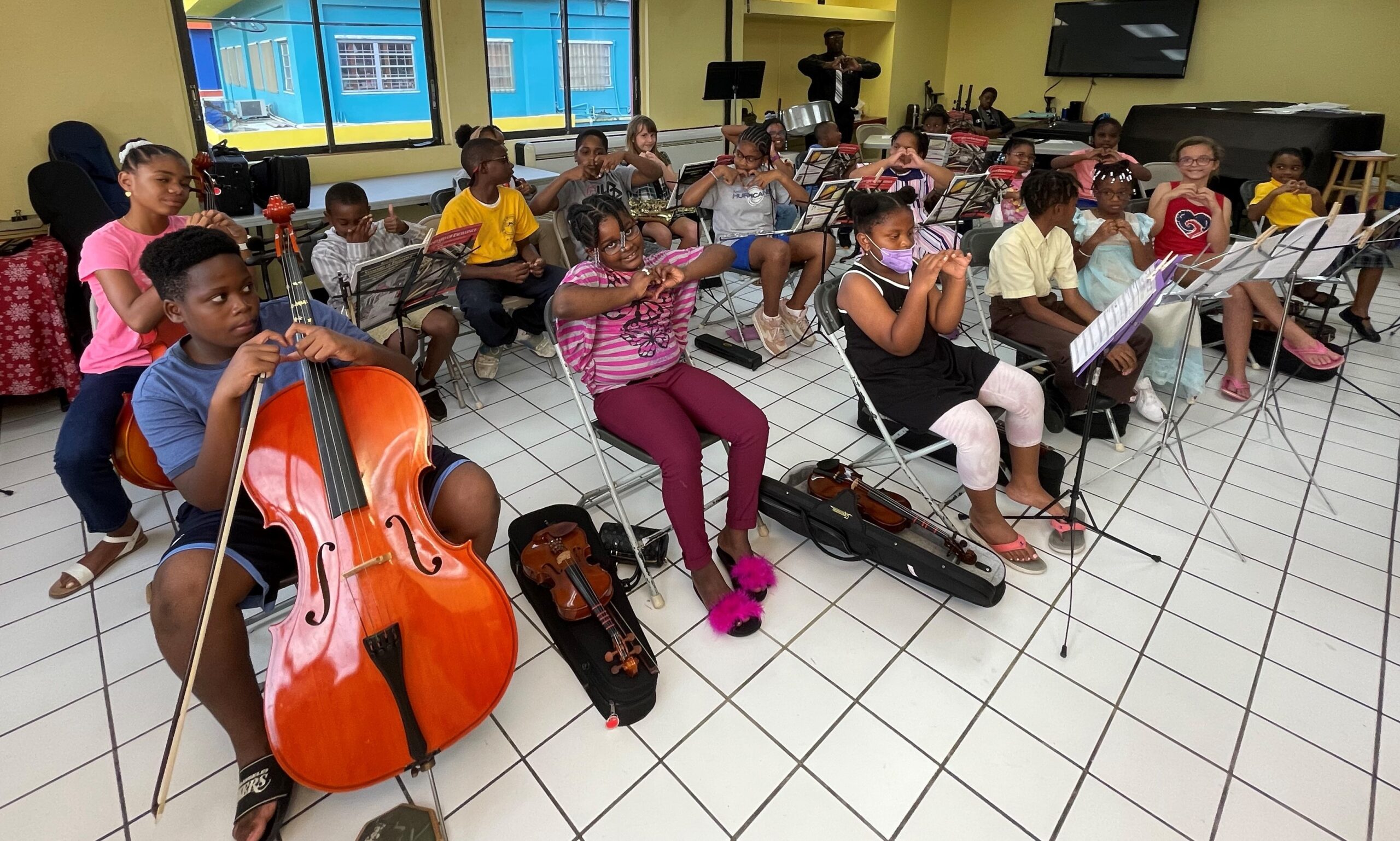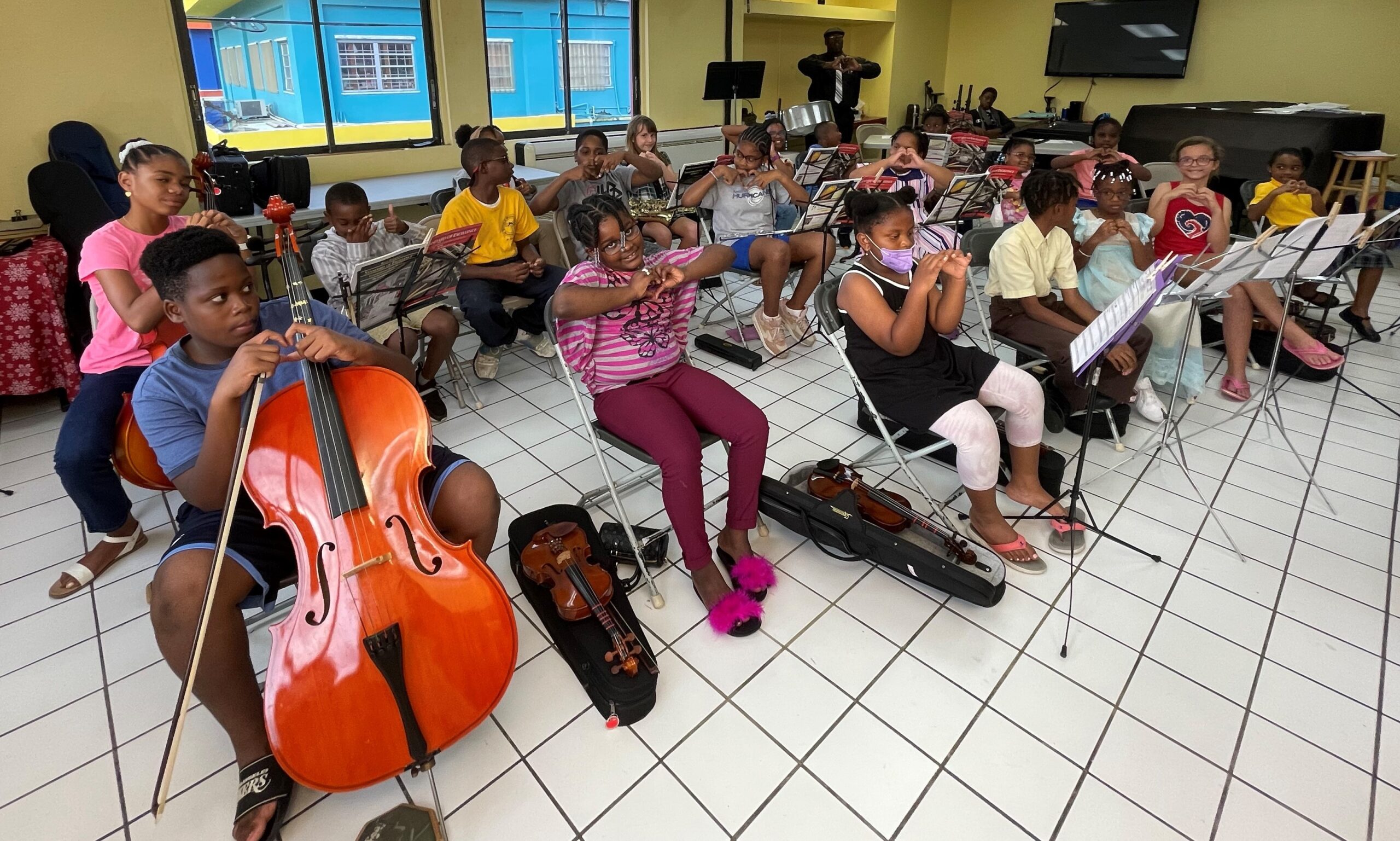 Partners for Strings Inc. (PFS), a 501(c)(3) organization based in the U.S. Virgin Islands, recently received another major donation from one of its generous supporters.  Thriving Charity Advocates LLC., an EDC beneficiary on St. Thomas, donated $30,000 towards the Partners for Strings Virgin Islands Youth Orchestra. The orchestra provides a free after-school music program for ages 6 to 17. The program is currently active on St. Thomas, but it plans to expand to St. Croix.
Thriving Charity Advocates (TCA) is led by award-winning music producers Wesley Campbell and David Wagner.  Thriving Charity Advocates impacts the forgotten, marginalized and poor by connecting artists, tours and live events with humanitarian organizations to leverage the stage and empower audiences to raise the funds necessary to change lives in a tangible way.  The donation was presented by Lauryl Knowles, office manager of Thriving Charity Advocates; and Evangeline Cuadra, a legal assistant with Marjorie Rawls Roberts P.C.; Thriving Charity Advocates Board of Directors; Gloria Gumbs; James H. Gumbs Jr. and Priscilla Lynn accepted the donation.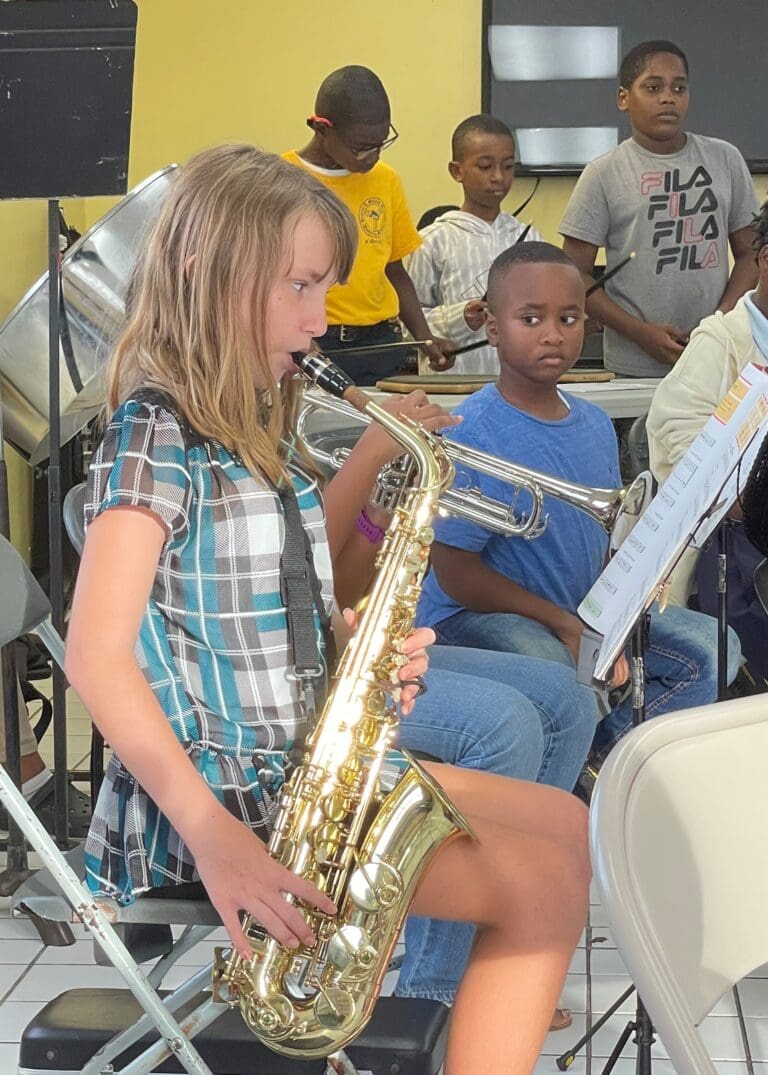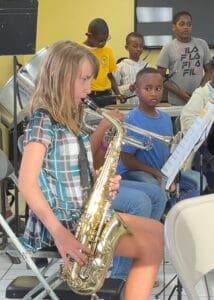 Knowles read a letter from Thriving Charity Advocates president Wesley Campbell.  "Having spent my entire career working in the music industry, I understand the value of the next generation of musicians and supporting their creativity.  When we learned of the opportunities that Partners for Strings provides to children here in the St. Thomas area, we knew that we had to be a part of supporting their efforts.  …We look forward to continuing to hear of the impact this organization has on children here on the island."
Knowles also accepted an award of gratitude from Partners for Strings on behalf of Thriving Charity Advocates.
Partners for String's president Gloria Gumbs said, "We have national and local partners to ensure that our young participants grow in music and have opportunities to impact the community.  Miami Music Project, which has been operating socially-transformative music education programming in Miami-Dade County for the past 13 years, is PFS's Strategic Alliance Partner, providing the model and support for our orchestra-based programs.  The Virgin Islands Housing Authority has partnered with PFS to give our youth an outlet to perform at its seasonal Community Health and Wellness Day events."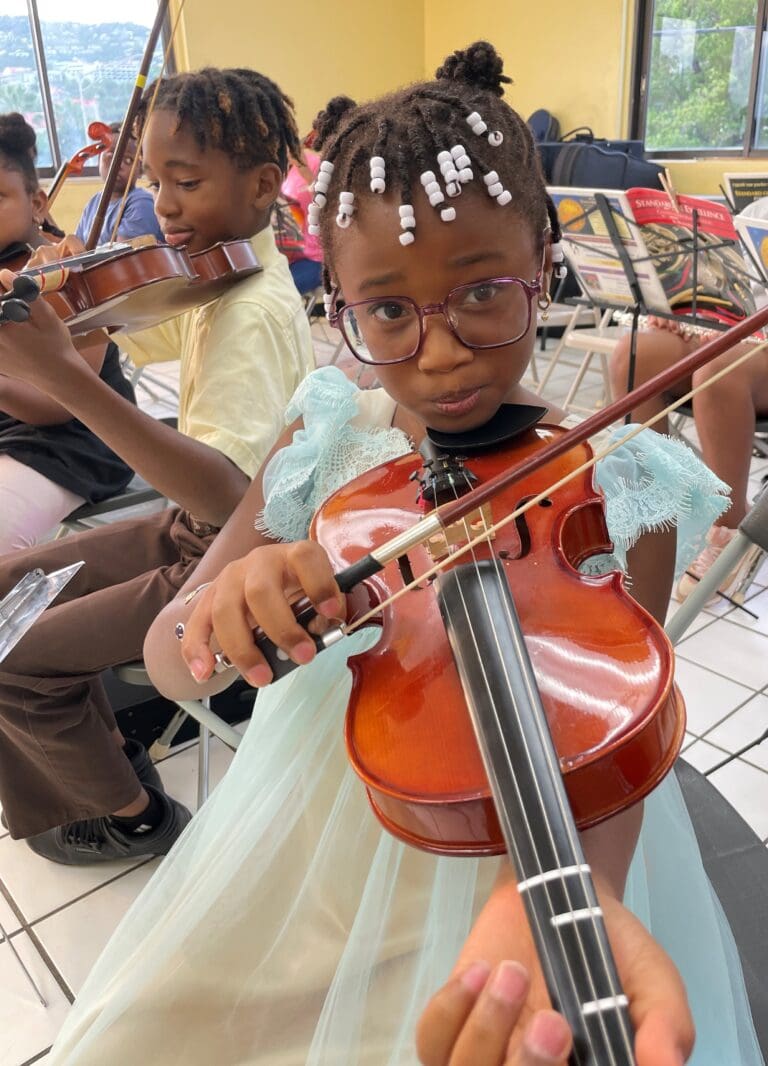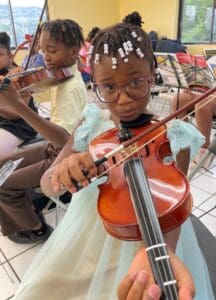 The weekly orchestra sessions are held from 4:30 to 6:30 p.m., Mondays, Tuesdays and Wednesdays at G-Clef Music Academy in Mandela Circle.  Participating youth learn how to play the violin, cello, flute, saxophone, trumpet, clarinet, steel pan, drums and other percussion instruments.
Other Partners for Strings sponsors include Discover Fund Management, G-Clef Music Academy and Street Level VI.  For more information, visit www.partnersforstrings.org