The Friends of the Virgin Islands National Park – more than 2,000 members strong – had good news to report during their annual meeting held online on Friday.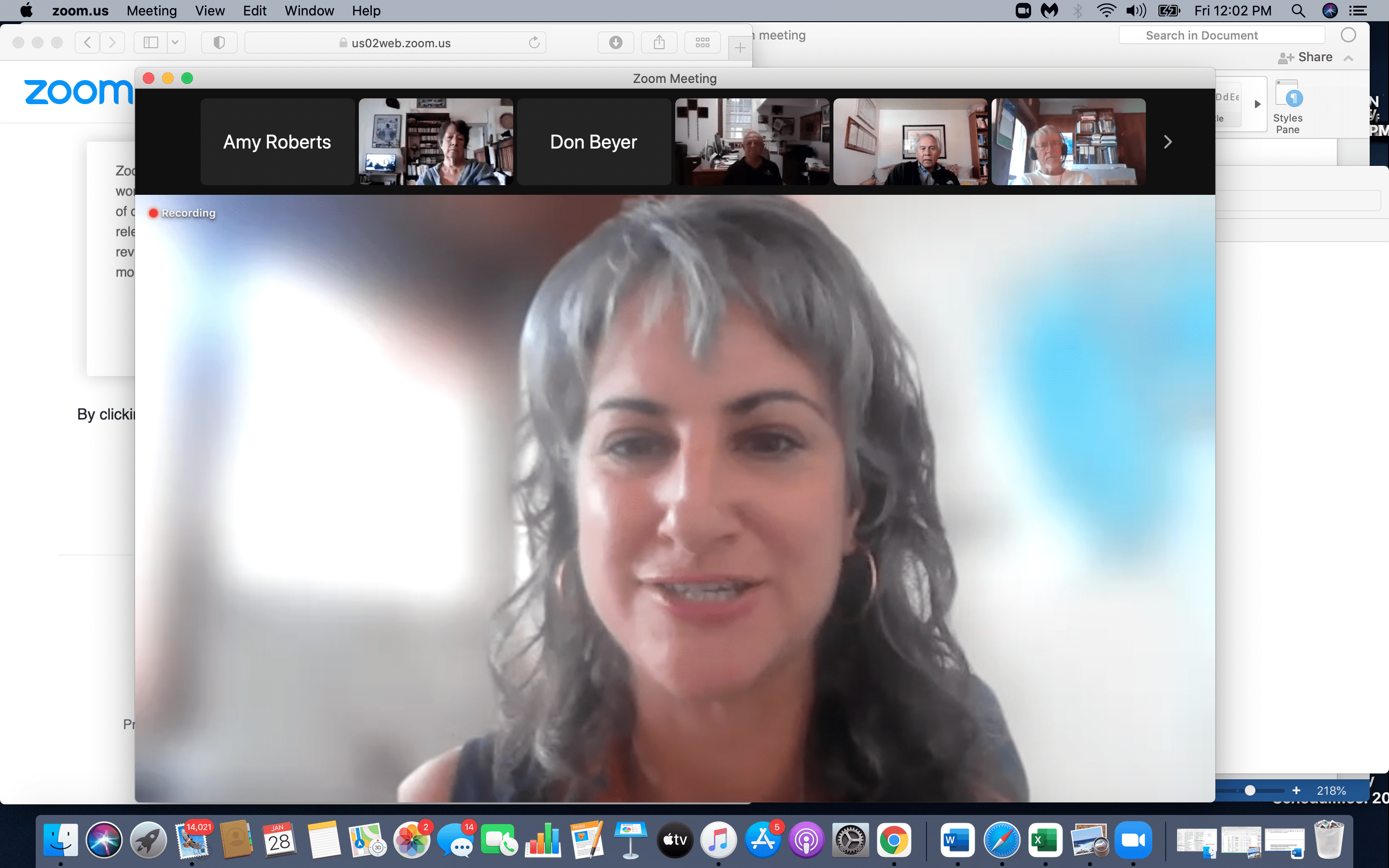 In spite of obstacles presented by COVID 19, "We didn't miss a beat," said Tonia Lovejoy, who was named as executive director of the organization last March. "Our trails are in better shape than they have ever been. We patrolled more beaches and saved more sea turtles. We continued our mission to preserve, protect, and connect."
Lovejoy said accomplishments included planting 500 native trees to protect beaches from erosion; clearing 27 miles of trails; teaching 34 young people how to swim in a summer camp program held in collaboration with the Dept. of Sports, Parks and Recreation, and training three community members to become swim instructors.
The Friends VINP supported 68 dives to survey and treat nearly 1,500 coral colonies infected by Stony Coral Tissue Loss Disease. The fight to protect natural resources continues, Lovejoy said, reminding the audience that the human timeline is not the same as nature's.
[adrotate group="6"]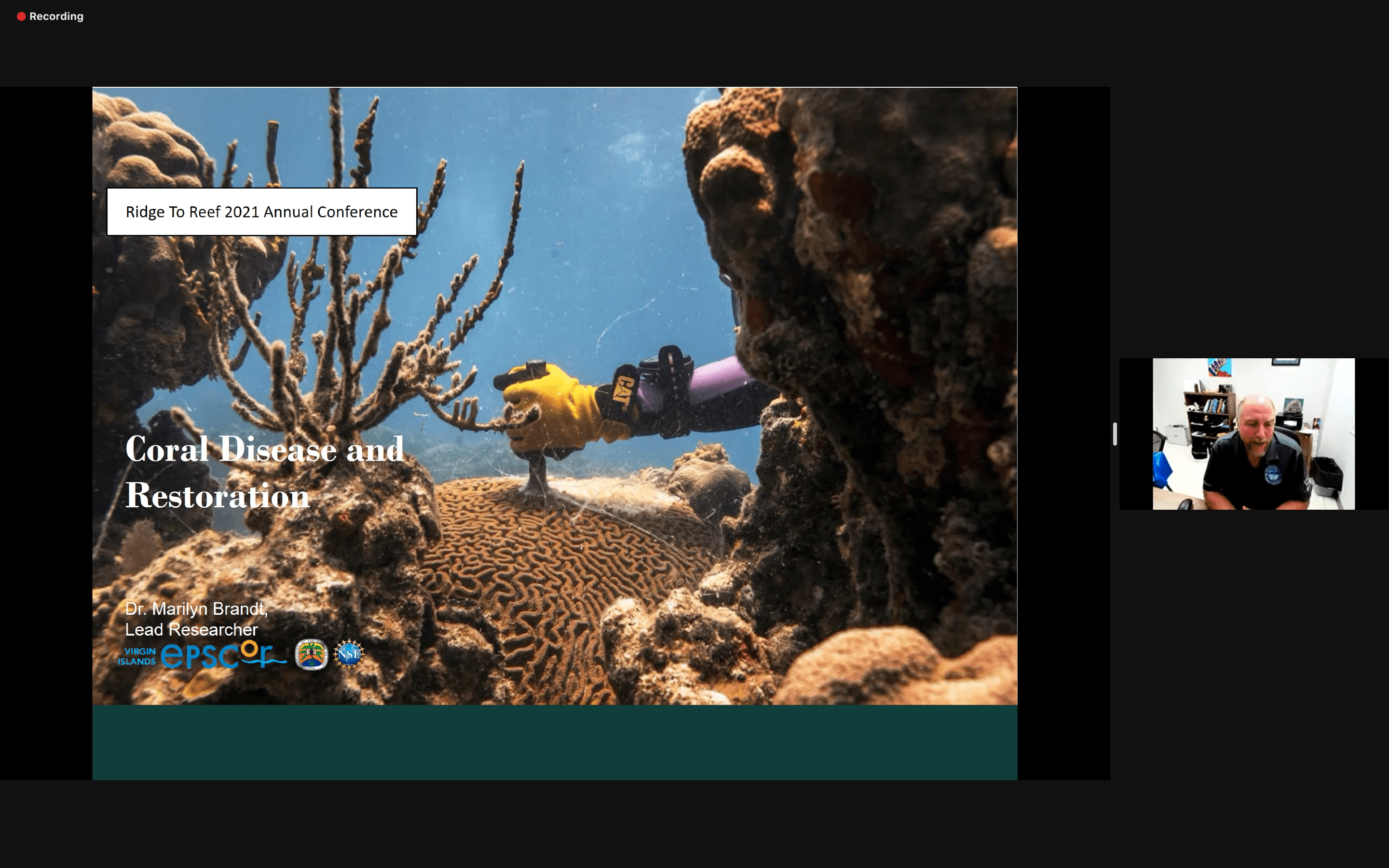 Volunteers contributed 6,836 hours of service through Friends'-sponsored activities.
The Friends VINP has launched several new programs, including a monthly sea turtle excursion boat trip, and "Here, St. John," an oral record of history, heritage, culture, and nature in the Park and on St. John as told by St. Johnians and scientists working in the park.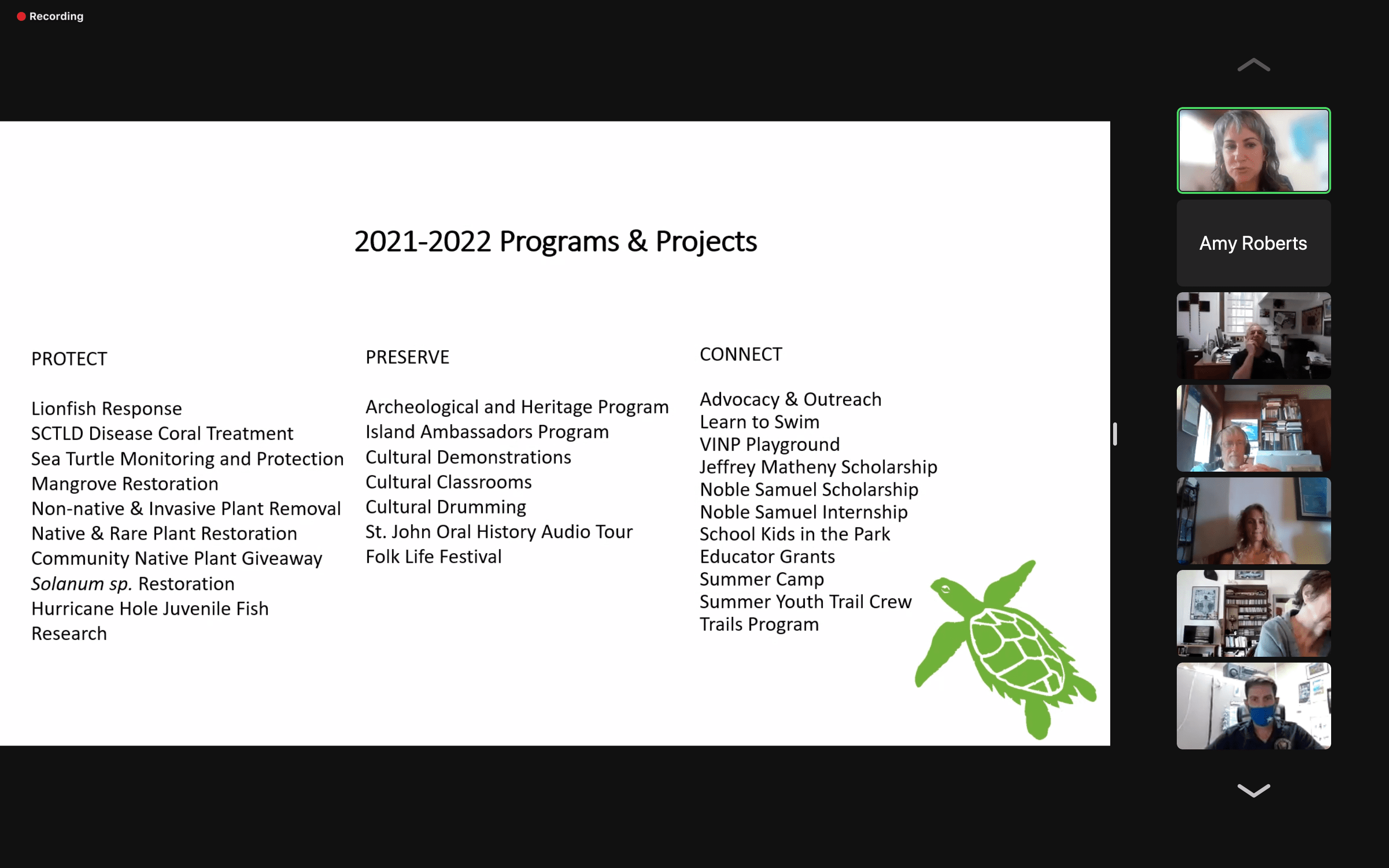 The Friends VINP is also continuing to advocate for community involvement in discussions regarding the future of the Caneel Bay Resort, the iconic hotel that was destroyed by Hurricane Irma. An online public meeting to get input on four options for development will be held on Tuesday, Feb. 8.
VINP Superintendent Nigel Fields spoke about the park's accomplishments during the last year that directly serves the public, including the reopening of Cinnamon Bay Campground, the start of construction for a museum and archives building at Lind Point, funding for "ridge to reef" preservation of natural resources, and the near completion of the Cruz Bay Little League ball field. (The Friends VINP is spearheading an initiative to rebuild the adjacent playground.).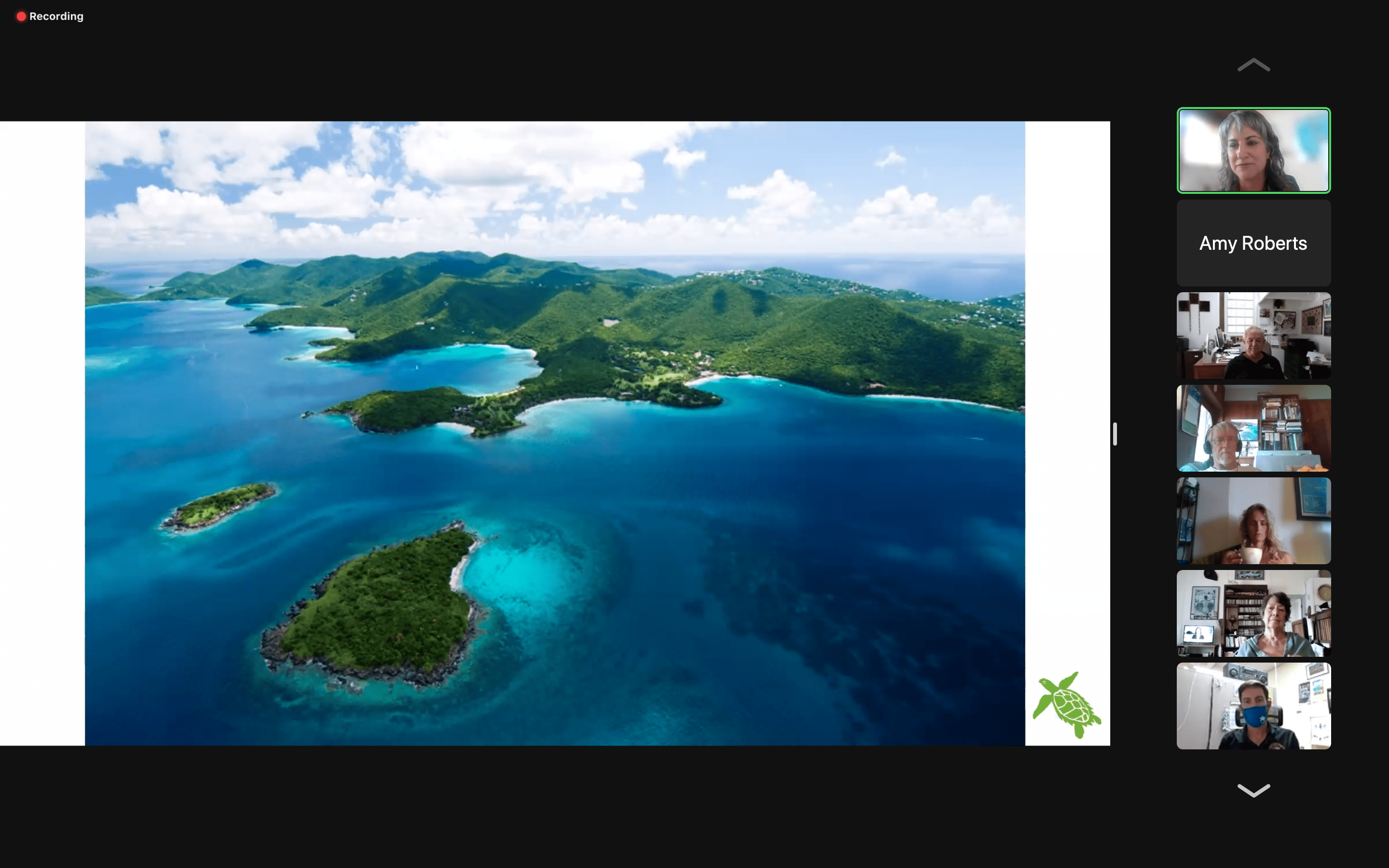 Fields also introduced to the online community some of the staff members who joined the park in the past year, including acting deputy superintendent Scott Simmonds, program coordinator Elsa Alvear, and the park's newest ranger Mark Whitefoot.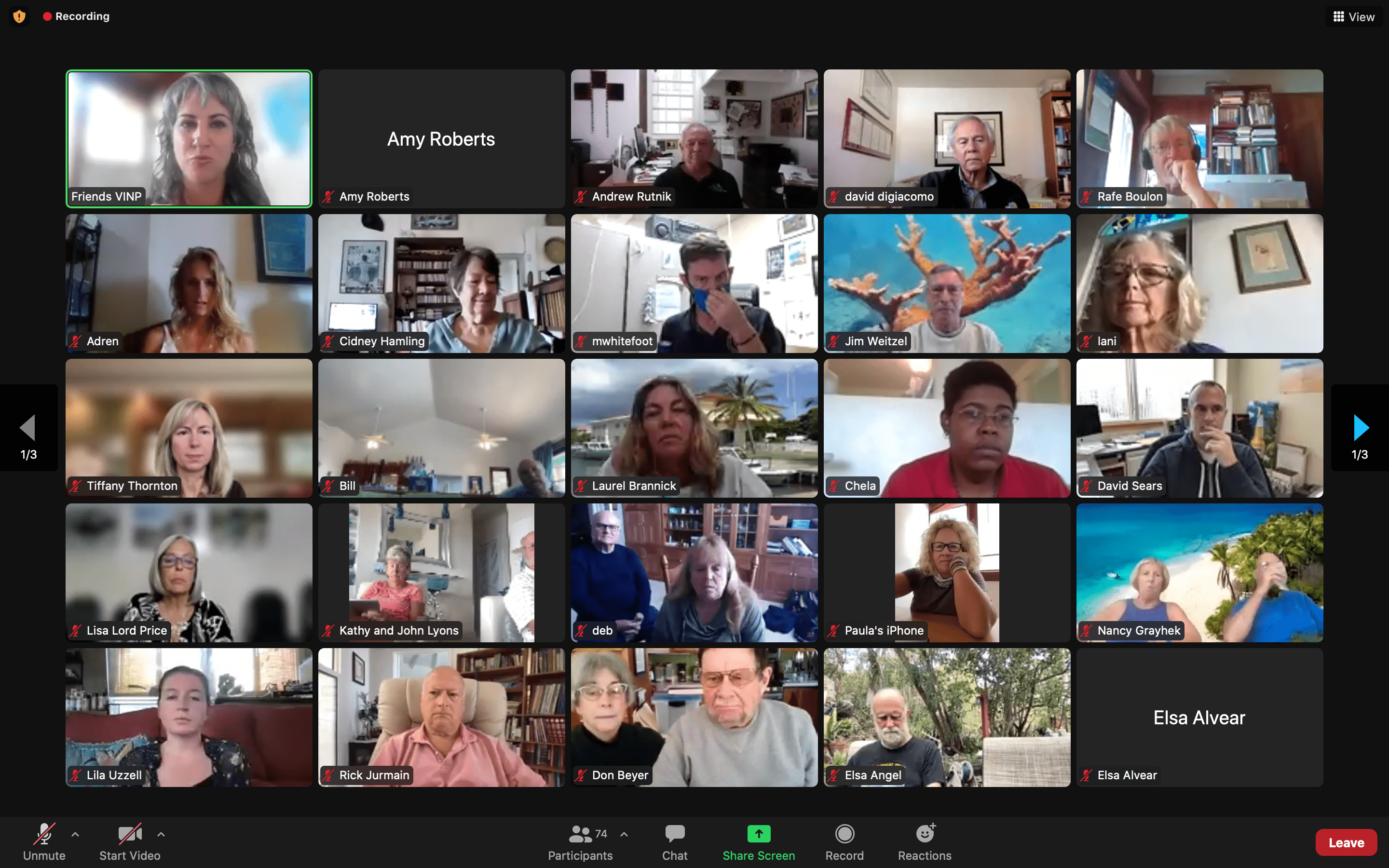 Andrew Rutnik, chairman of the Friends' board, noted that the park staff is down 60 percent from its peak in prior decades. "We need to lobby the National Park Service to fully staff the Virgin Islands National Park," he said.
Rutnik also welcomed new Friends VINP board members Shikima Jones-Sprauve and Paul Jobsis and the establishment of a new position for a "youth" board member. Lila Uzzell, a graduate student in marine biology at UVI who grew up on St. John, is expected to fill that role in 2022.
Jobsis, who heads up the University of the Virgin Islands' Center for Marine & Environmental Studies, was the keynote speaker at Friday's meeting.
He said UVI has had a long relationship with the park and now operates the Virgin Islands Environmental Research Station at Lameshur Bay. The laboratory for that facility is functioning, but the campground that serves visiting groups of students and researchers is still badly damaged from Hurricane Irma.
Jobsis spoke about the history of marine research in the Virgin Islands, beginning in 1873, and gave an overview of research projects at UVI. He confirmed what snorkelers and divers have seen with their own eyes, that coral reefs have diminished at an alarming rate; whereas live corals used to cover 80 percent of the islands' reefs, they now cover only ten percent, according to Dr. Pete Edmunds, of Cal. State Northridge.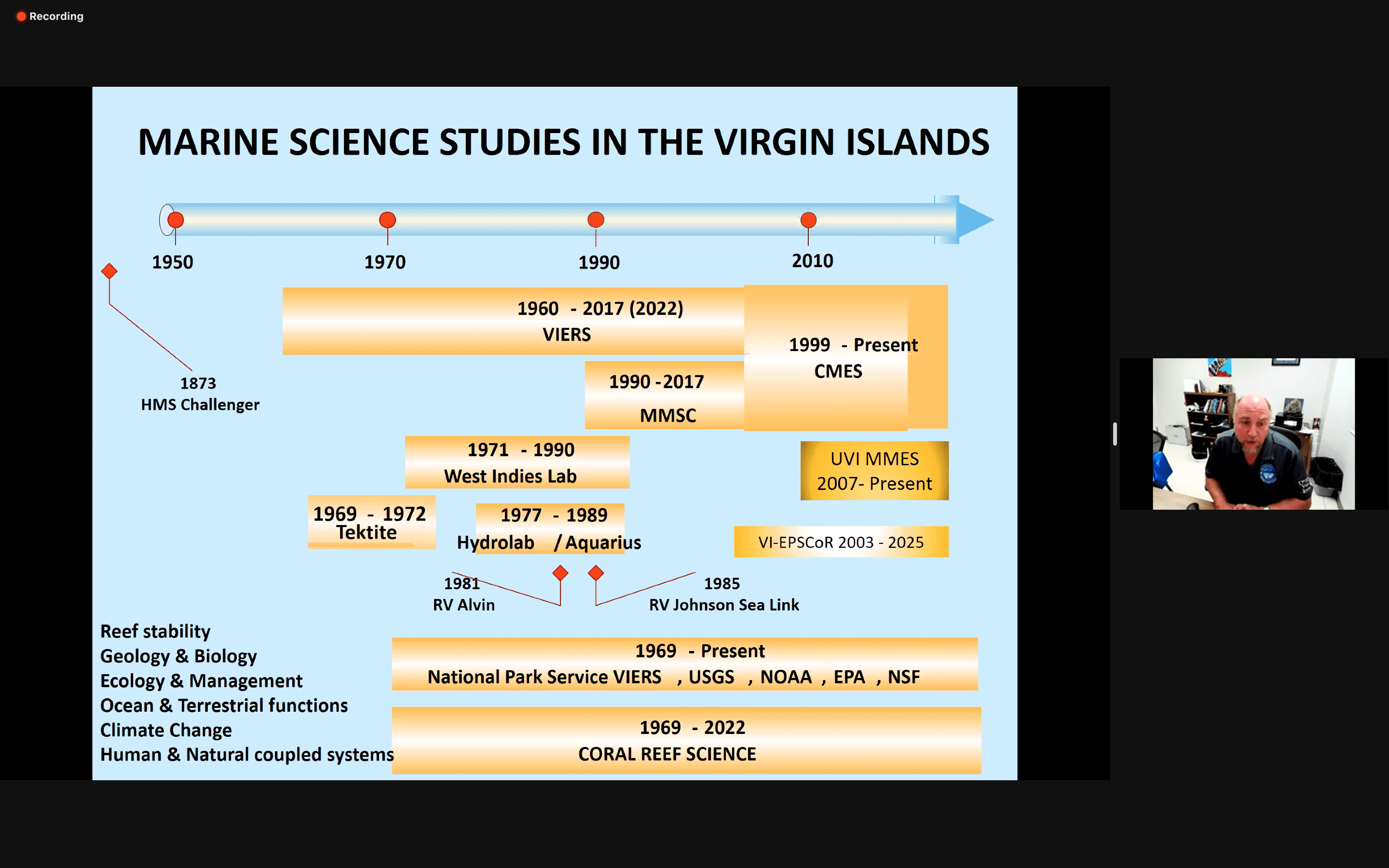 UVI continues to foster studies on sea turtles, sea fans, mangroves, fish populations, coral propagation, reef sounds, lionfish, and microbiomes. Further information can be found at this link.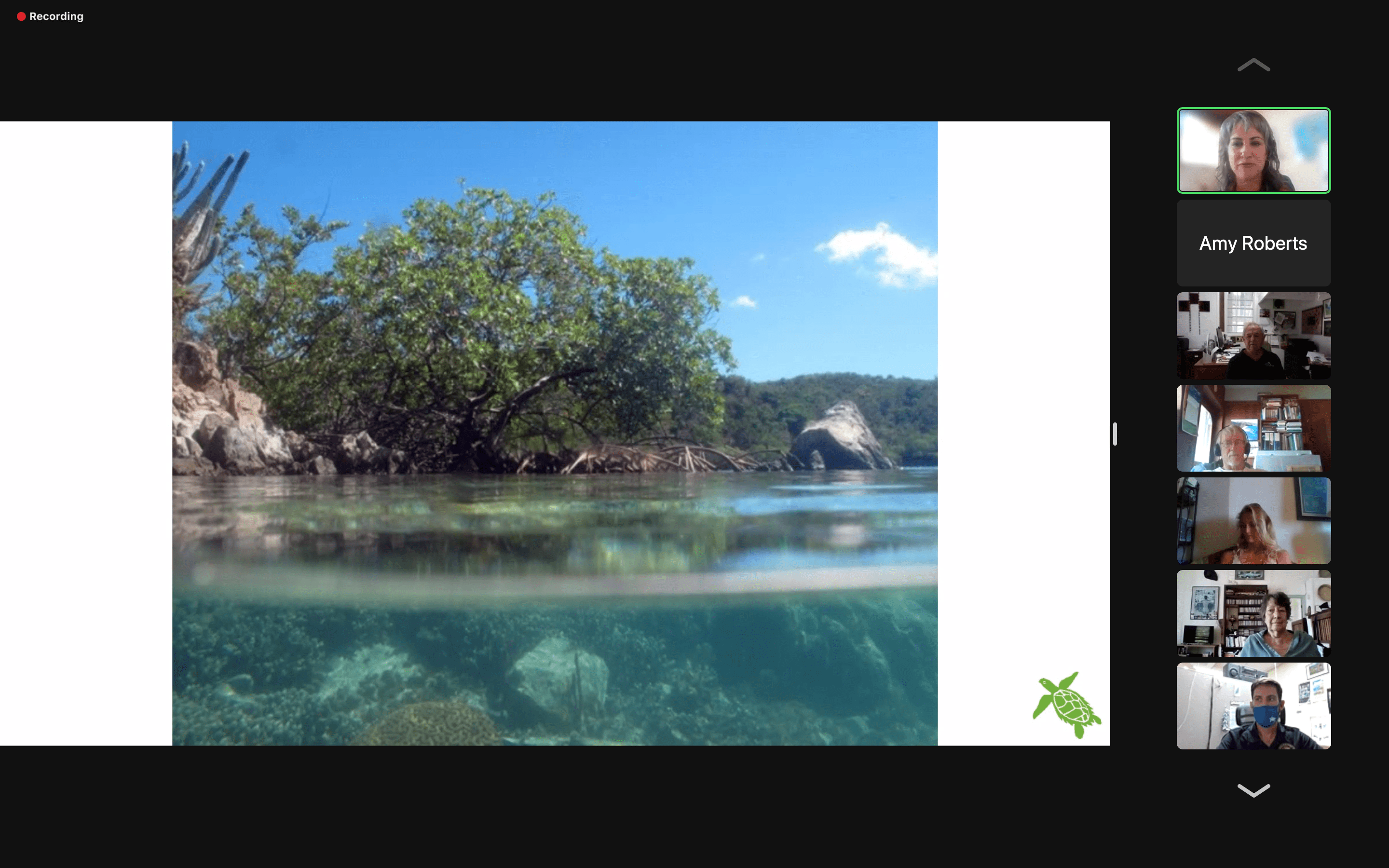 The Friends VINP annual gala, a fundraiser to support programs within the park, will be held on Saturday, Feb. 5. Once again, because of COVID 19, the event will be held online. The evening includes a trivia contest, a raffle to win prizes including jewelry from R & I Patton and a full day at Lovango Beach Club, and an auction. For further information, follow this link: https://friendsvinp.org/annual-gala/.