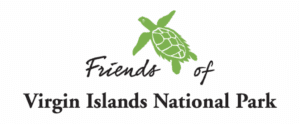 As part of Ocean Week, which is inspired by International Coastal Cleanup Day, The Friends of Virgin Islands National Park has scheduled many beach cleanups for the weekend of Oct. 22 and Oct. 23, with the support of local businesses and organizations.
Friends joins millions of people around the world because every bottle, every straw, and every piece of trash that is cleaned up can lead to a cleaner, healthier ocean.
Scheduled beach Cleanups for
Saturday, October 22
* Cruz Bay Beach
Join Low Key Watersports. Meet at 8:30 a.m. in front of their store.
* Jumbie Beach
Join the Rotary Club. Meet at 7 a.m. in the parking lot.
* Princess Bay
Join VI Expedition Company. Meet at 9 a.m. on the road at Princess Bay.
*Trunk Bay
Join Friends of the Park. Meet at 9 a.m. in the Salt Bay parking lot.
Sunday, October 23
*Great Cruz Bay
Join Cruz Bay Watersports. Meet at 1 p.m. at the Westin Watersports Center.