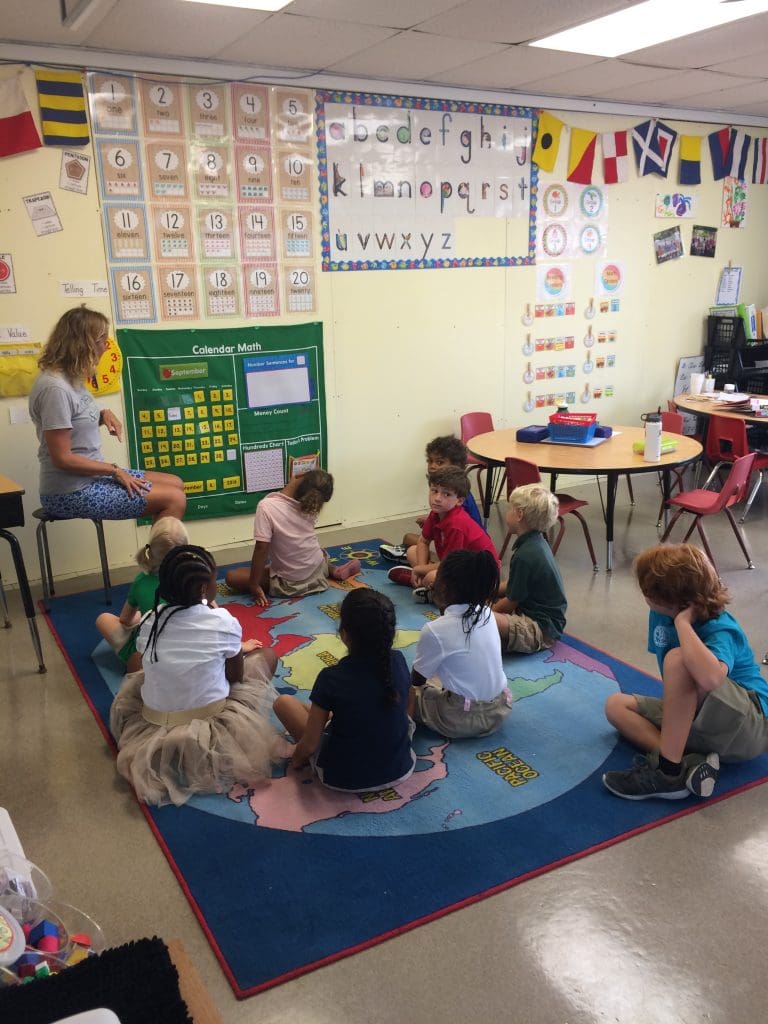 From the Head of School, Dr. Laurie Bottiger — Our first day was extraordinary. We were thrilled to welcome 175 students to school this week and look forward to the return of our seasonal students over the course of the fall.  As our community of learners on both campuses has come together to kick off the school year, we have engaged in lots of conversation and activities around being our "best selves".  At Gifft Hill School, we commit to academic rigor through experiential learning and compassionate community in our enriched environment.  This year, we are expanding our STEAM (science, technology, engineering, arts and math) classes on both campuses.  All of the Lower Campus children will have STEAM classes  each week and Upper Campus students have a repertoire of choices through our elective classes, including International Cuisine, Performance, Dance, Mixed Media, Computer Coding and Programming, Advertising, Music Technology and more.
We are eager to work with other schools in order to create opportunities for 21st Century learning with fellow students from the Caribbean including robotics, invention convention, and distance learning collaborations. Our elementary classes are embracing the Singapore math model of instruction in order to ensure that all our children have the opportunity to learn math conceptually. 
We celebrate our 38th year of serving the island's children and families by making outstanding education accessible to all families wishing to provide a high quality learning experience honoring academic excellence, developmental responsiveness, and social equity.  We live out our mantra everyday, "Cultivating strong minds & caring hearts".  Happy New Year!]

[adrotate group="6"]
St. John Tradewinds photos provided by Gifft Hill School.