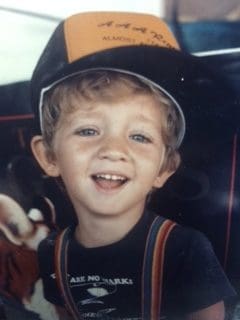 Maxwell Walker Melius born
February 22, 1982 St.
Thomas,V.I.
son of Max and Beverly
Melius
brother to Linda Stoothoff, Lee
Melius, Kelly Scanlon and Dale
Melius
Avid fisherman, golfer, boater
Lover of sea, sand and all
things St. John
Taker of risks, pusher of
boundaries
Opener of hearts and minds
Turner of ordinary days in to the
extraordinary
Teacher to many, student to
more
Conjurer of magic, miracles
and what is meaningful
Giver of gifts that keep on
giving
Exemplar of faith, trust and the
joys and perils of our existence
Passed away August 6, 2016 in
Fairlee, VT.
UBUNTU: the humanist
philosophy from the Bantu
language in So. Africa
Meaning I am because of you,
you are because of me
Our humanity inextricably
entwined

Walker is because of us, we are
because of him
Once bound to the world by his
humanity; fragile-strong,
Innocent-worldly, courageous-
fearful, giving-demanding
Mysterious-clear, funny-wise,
respectful-irreverent
His spirit, now boundless and
free, outshines the ache of
absence.
There will be a blessing to honor Walker on Friday, September 16th from 4 to 6 pm at Pickles in Paradise.