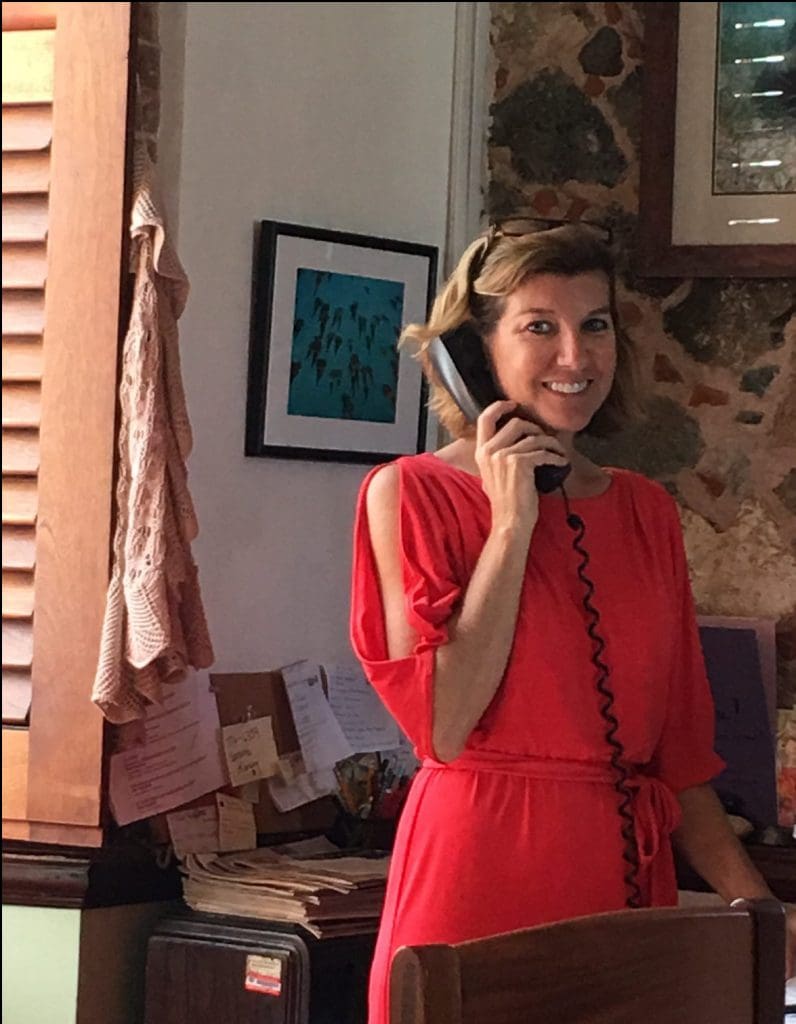 With the unexpected resignation of Ashley Till at the end of August, the Elaine I. Sprauve Library on St. John is once again without a librarian.
While the search continues for a replacement, staff from St. Thomas will be coming to St. John three days week, according to Ingrid Bough, Territorial Director of Libraries, Archives and Museums.
The St. John Library is scheduled to be open Mondays, Wednesdays and Fridays from 10:00 a.m. to 4:30 p.m. throughout the month of September.
"During this temporary reduction in hours of service, there will be no fees or fines assessed for late returns, and patrons will be able to return books through the book-drop outside the library or in person through September 30, 2016," according to a government press release.
The resignation comes at a tough time for finding replacement staff.  Two other librarians employed by the government recently resigned to take jobs within the territory's schools.
Bough could not say when a new librarian will be hired.  "We've planned to advertise.  There's a government process," she said.
Till took over as librarian in May 2015 after a period of nearly a year when there was no permanent librarian on St. John. Prior to that, Carol McGuiness had served as librarian on St. John for 23 years.
The Virgin Islands has suffered from a chronic shortage of librarians.  Nearly ten years ago, the University of Pittsburgh partnered with the University of the Virgin Islands to offer a Masters in Library Science degree. A cohort of 25 Virgin Islands residents received their degrees.
Unfortunately, following a lull in hiring, "Many of these persons have moved on," said Bough.  In the past several years, the public schools–including the Julius E. Sprauve School, the Guy Benjamin School, and Ivanna Eudora Kean High School—relied on librarians hired on contract from the Philippines.
Bough could not say why librarians are becoming so scarce.  "It's a profession that many young people are not attracted to," she said.
Before she left the island, Ashley Till told Tradewinds that she found it difficult to survive on the government salary given the cost of living on St. John.  Till had worked as a librarian at the University of the Virgin Islands, primarily at the St. John Academic Center, prior to taking the position at the public library.
"It was my dream to come down here.  I spent four years here, and I got to live out my dream," she said.
Bough had warm words for Till's efforts.  "She was absolutely terrific—very engaged with the community," she said.
Till was the sole employee at the St. John Library and found she had to take on routine maintenance duties in addition to her professional responsibilities. "We are working on additional staffing. But it hasn't been approved by the commissioner," said Bough.
The librarians on St. John have often been assisted by community volunteers and members of the Friends of the Elaine I. Sprauve Library.  "We would always welcome volunteers, but we cannot simply run the library with only volunteers," Bough said, citing confidentiality of records as one of the reasons.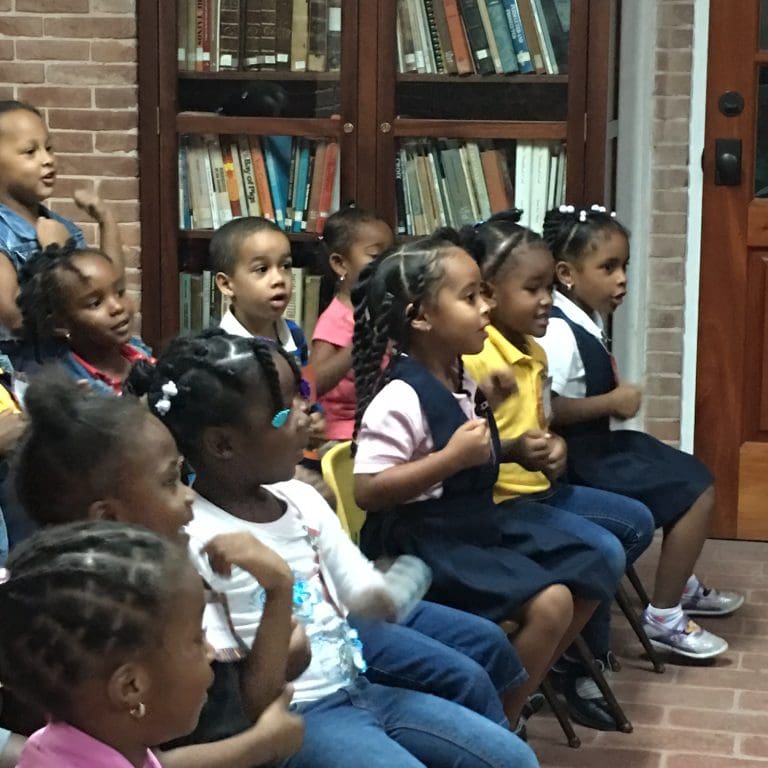 The role of librarians has evolved along with the surge in digital technology, but Bough said she was confident that "Libraries are not going to disappear. Books and print will not disappear.  We want to encourage literacy in all forms," she said.
September is National Library Card Sign-Up Month.  The following press release issued by the Department of Planning and Natural Resources, which oversees the public libraries, gives details:
Thursday, September 01, 2016
PUBLIC LIBRARIES CELEBRATE NATIONAL LIBRARY CARD SIGN-UP MONTH SEPTEMBER 2016
Commissioner Dawn L. Henry, Esq. is pleased to announce that the Division of Libraries, Archives and Museums will celebrate National Library Card Sign-Up Month. This annual occasion is a time when the Virgin Islands Public Libraries join with the American Library Association (ALA) nationwide to ensure that every student has the most important school supply of all – A FREE LIBRARY CARD.
This year, nationwide, Snoopy, the world-famous beagle, who has been known as The Flying Ace, The Masked Marvel and Man's Best Friend, will add a new title to his resume as Honorary Chair of Library Card Sign-up Month. As Honorary Chair, Snoopy will remind parents and caregivers, children and teens that the coolest card of all is a library card! Studies show that children who are read to in the home and who regularly use the library perform better in school.
Many resources are available at your public library to anyone who has a library card. VI Public libraries offer access to a variety of print and digital resources, including free eBooks for grade levels Kindergarten through 12th grade, online resources databases, and links to a myriad of information for teens and adults.
To get a FREE library card at your local library
       1.  Bring a picture ID,
       2.  Local utility bill and
       3.  Two local references and your email/contact information that must be verified.
In addition, during the month of September, library patrons can enjoy an entire month of book amnesty to return overdue books without paying late fees and fines that may have accumulated, excluding lost and damaged books. We encourage you to then check out more books with a clean slate.
For more information on how to sign up for a FREE library card, visit your public library or download the application from the website atwww.virginislandspubliclibraries.org