GHS first graders greeted ferry passengers with signs and cheers on November 4 for Gifft Hill School Gives Back Day. The students cleaned the beach and learned about ways to reduce litter like straws and plastic cups. Photos courtesy of Gifft Hill School.
[hr gap="1″]
ST. JOHN — On Friday, November 4, students in preschool through 12th grade participated in Gifft Hill School's 7th annual school-wide community service day, "Gifft Hill School Gives Back."
"As part of living on beautiful St. John, all of us, both young and old know and try to live by the rule 'leave it better than you found it'. This past Friday, our entire school community participated in Gifft Hill School Gives Bay Day. At GHS, we are committed to Compassionate Community, so with that in mind, once again the entire community spent the day in service of others, embodying the mindset that giving creates a greater sense of satisfaction. This is a philosophy with which our children grow up at Gifft Hill School, where we work hard to cultivate strong minds and caring hearts," said head of school Dr. Laurie Bottinger.
[adrotate group="6"]
The following organizations and projects were part of GHS Gives Back Day:
Second and ninth graders held a bake sale at the Marketplace to support the St. John Animal Care Center. Some of the older students helped with the morning routine of feeding, bathing and cleaning kennels at the ACC.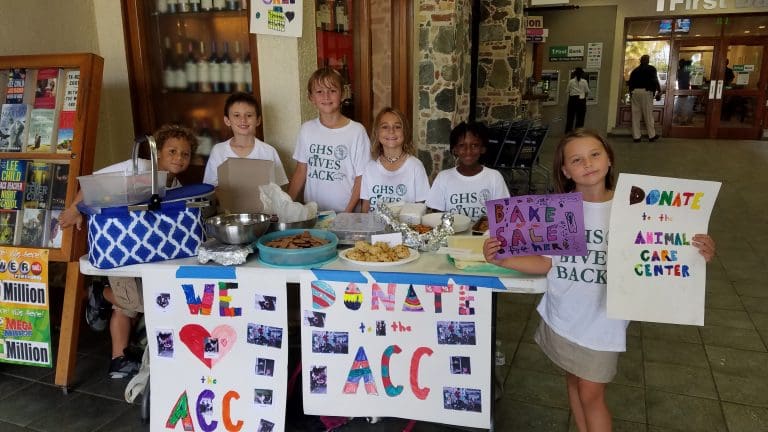 GHS 5th graders and a few upper campus students held a lemonade stand outside Connections and raised money for the St. John Cancer Fund. Another lemonade stand was held outside Mongoose Junction where 5th graders and a few upper campus students raised funds for the Sow a See Fund in support of Hurricane Matthew relief in Haiti.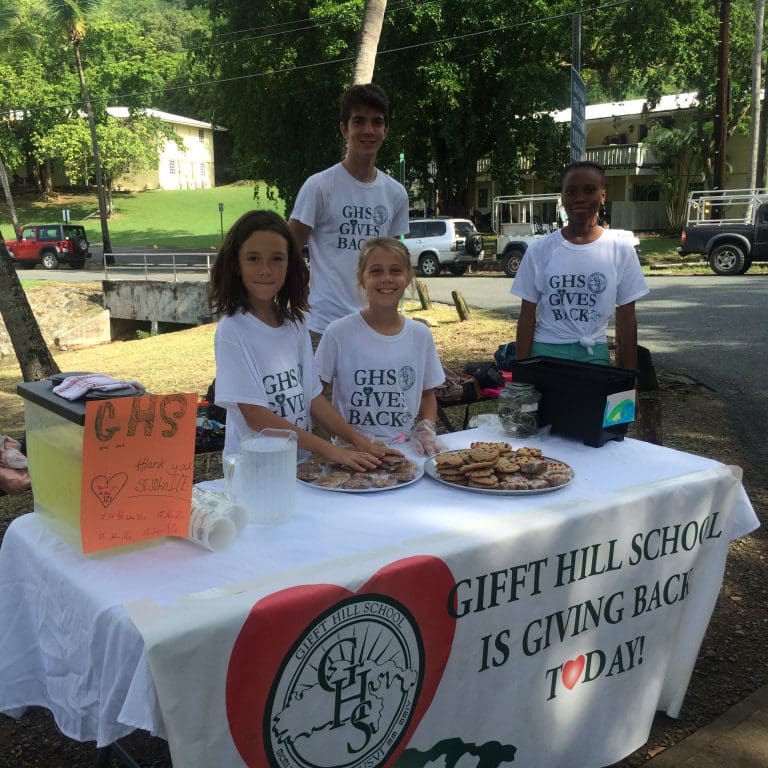 Students visited with seniors at the Simmons Terrace Senior Center and helped to prep meals and assisted with maintenance projects. GHS kindergarteners had a sing-along too!
Fourth graders painted rocks for decoration to be placed around the Foundation Park at Bellevue. The students also helped with landscaping and worked on designing a labyrinth in the park.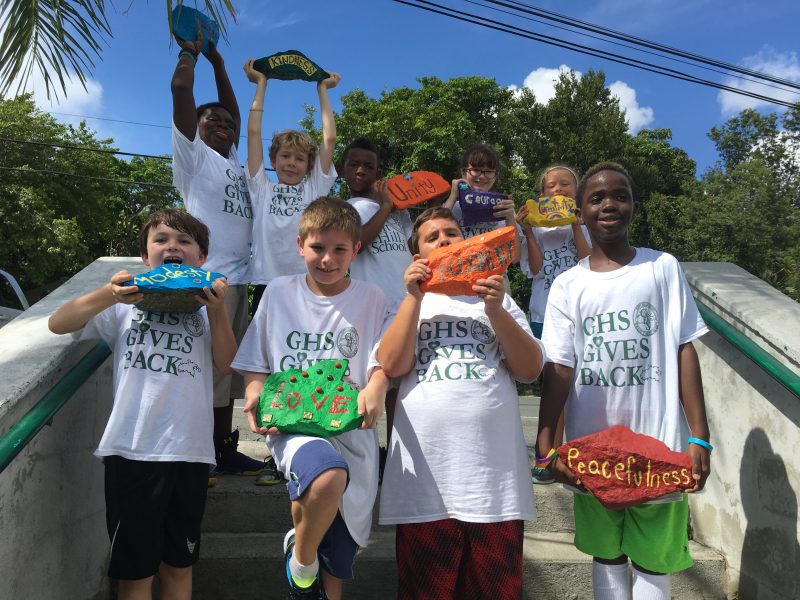 Third graders visited Carolina Corral and helped Dana Bartlett with feeding, cleaning the animals, planting plants and painting fences.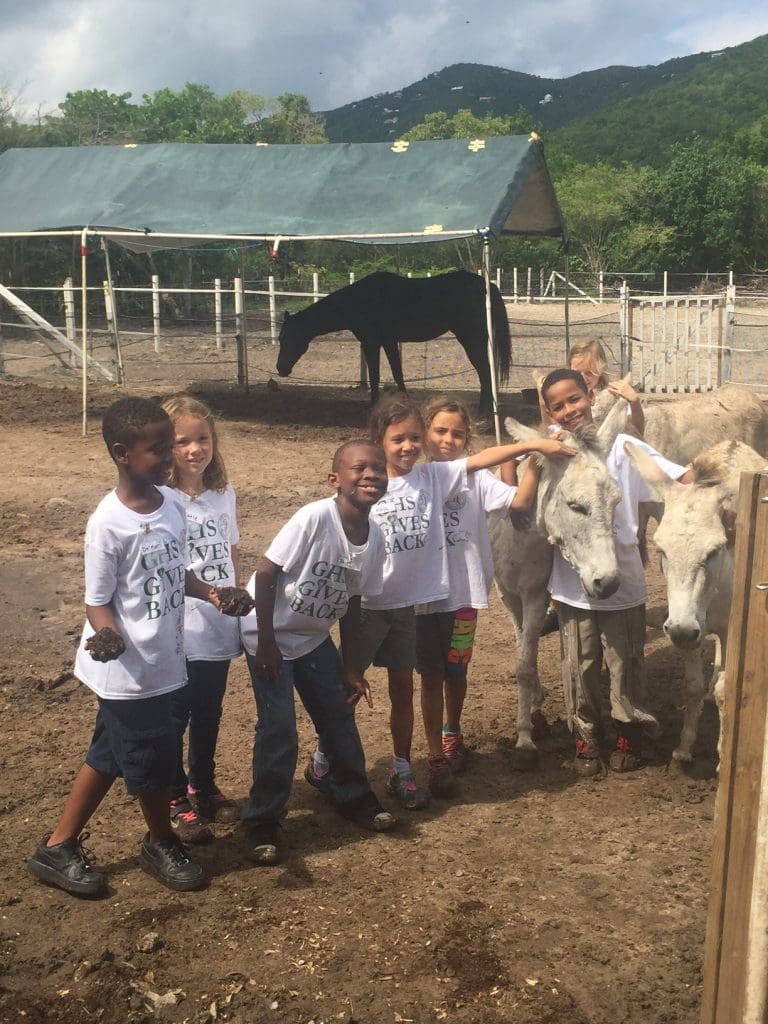 Students helped to sort and crush cans at the Resource Depot.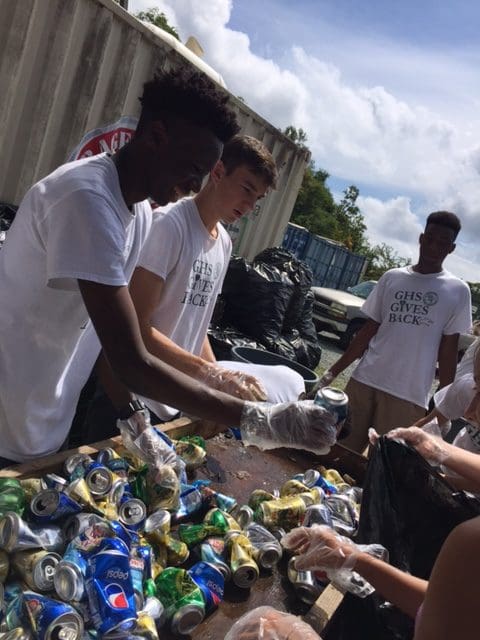 Six upper campus students and two teachers went with C.O.R.E. (Caribbean Oceanic Restoration and Education Foundation) member Frank Cummings on the C.O.R.E. boat to locate and extract invasive lionfish.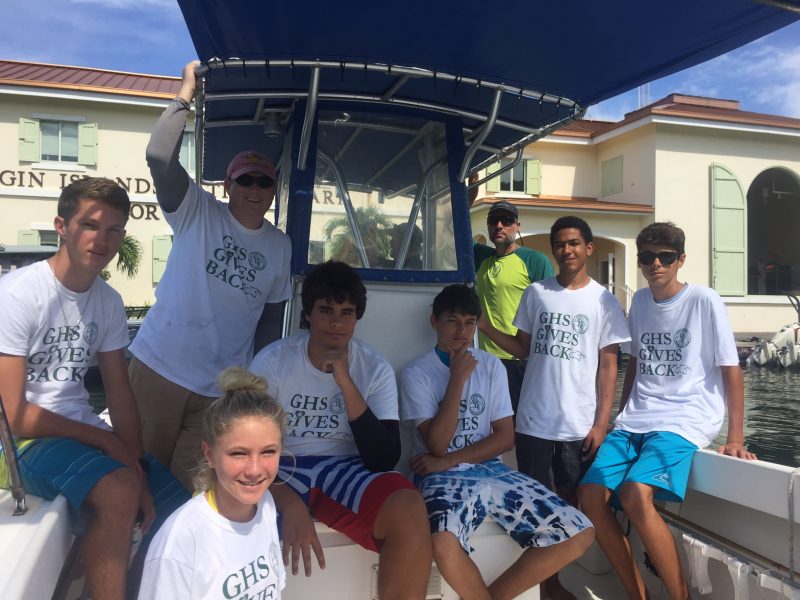 Students created beaded jewelry and belts to sell to benefit GHS' sister school, Namasagali Primary School in Uganda. In March 2017, students will be visiting the sister school. Read more here.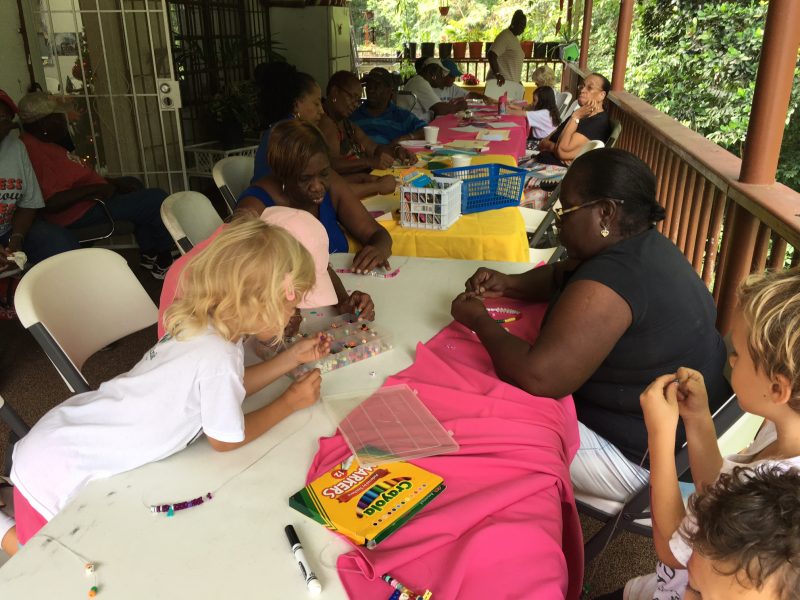 Other organizations that students volunteered with and supported were the Cruz Bay Fire Station, Parks and Rec Building in Cruz Bay and the Guy Benjamin Community Center. Pre-school and pre-k classes sang songs and shared crafts and snacks with St. Ursula's Senior Center members. The Virgin Islands National Park also had students help them make walking sticks for park visitors for the upcoming season.
Monies raised for the community organizations GHS chose to support totaled over $2,000.