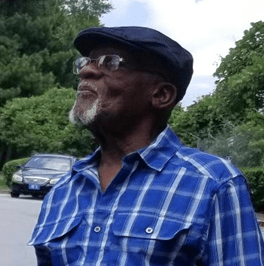 Gilbert Bastien, affectionately known as "GB," of Pichelin, Dominica, who resided on St. Thomas, died on April 24.
He leaves to mourn, his wife, Consular Bastien; children: Merle Baron, Anthony, Lambert, Miranda, Desiree and Merlyn Bastien; sisters: Sylvia Bastien and Christine Regis; grandchildren: Nayhim Musson, Dania Bastien St. Hilaire, Donnie, Donte and Zack Bastien, Alganan, Marley, Shaunica, Denzel, Zidane, Tashimo and Nolwen Henderson, Tafafi, Nafai, Jahfari, Mafari, Lafari and Safari Baron; and great-grandchildren: Syier, Khyree, Jaiden, Jaxson, Jade, Safiyyah, Asim, Serenity, Mekhi, Mia and Shalissia.
He is also survived by nieces: Yvette and Emillien Registe, Miriam, Lilia, Yvette, Monelle, Monette, Joan and Merle Bastien, Pamela and Decima Henderson, Clotilde, Joan and Margarette; nephews: Yvon and Joseph Regis, Marcus, Moses, Jefferson, Abraham and Mathew Bastien; cousins: Marcelin Bastien, Julien Proctor, Cleveland, Hamlet and Ashton Bellot; grandnieces and grandnephews: Yashmin, Yanick, Yerlonne, Yawani, Terrenno, Amari, Nicole and Stephanie; and In-laws: General KB, Erma Olive and Bernard.
Other survivors include godson, Mervin Bellot; close family friends: Tony Registe, Tony Toussaint, Curly Blanc, Claudine Francis, Neville Llyod, Marcelina, Sylvester Daniel, Paul Alexander, Monica Charles-Dore, Cathy Titre, Edna Desabaye, Agatha, Cuthbert Letang, Catherine Baron, Bernadette Laville, Roland Henderson and Garner John-Jules; numerous other relative and friends to include the Registe, Bastien, Regis, Baron, Charles, Laville, Lavinier, Dominique and Daniel families, and the Pichelin, Grandbay and Hagley communities.
The first viewing will be held from 4-6 p.m., May 19, at Turnbull's Funeral Home.  The second viewing will be held at 9 a.m. followed by a funeral service at 10 a.m., Saturday May 20, at Turnbull's Funeral Home Chapel. Interment will be cremation.
Persons interested in writing a tribute for the booklet should send it to turnbullsfuneralhomevi@yahoo.com  no later than Tuesday May 9.  Expressions of sympathy to Gilbert Bastien's family may be made online at www.turnbullsfuneralhomevi.com.
Professional services have been entrusted to Turnbull's Funeral Home and Crematory Services, 3815 Crown Bay, Suite 10, Charlotte Amalie, St. Thomas, U.S. Virgin Islands, 00802.  Office 779-6565 and Fax: 340-779-6566.