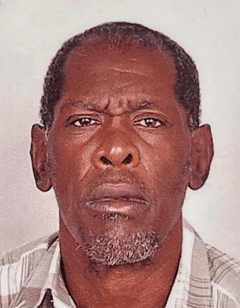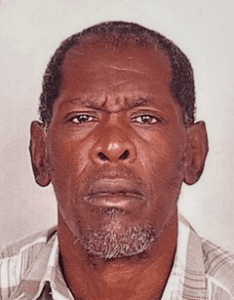 Ulric Edwards died on April 16. He was 64 years old.
He was preceded in death by his mother, Eileen F. Whyte; and father, Vernon Edwards Sr.
He is survived by his brothers: Clifford Warner, Clement "Daudi" Samuel, Vernon "Junie" Edwards, and St. Clair Byam; sister: JudyAnne Ross-Abdur-rasheed; sisters-in-law: Nadine "Sawe" Samuel, Daisy Byam and Elaine Warner; brother-in-law, Zakee Abdur-rasheed; uncles: Samuel Whyte and Calvin Whyte; aunt: Eunice Whyte-Thomas; and nieces and nephews: Ruchella, Nakia, Najaray Samuel-Roberts, Dauda "Loma" Samuel-Benjamin, Aisha Samuel-Jules, Danisha Samuel-Santos and Kimoi Samuel, Danica, Jeniqua and Deniqua Byam, Jacklyn Edwards, Wayne, Terrance, Teaddy, Calvin, Wendy, Clifford Jr., Clifton, Cody and Shakira Warner, Jenee' Roberts and Jeleayah Brewster.
He is also survived by great nieces and great nephews: Shandilise, Shoya and Shareem Hernandez, Shamari Ventura, Shadirah, Shaneil and Shaliyah Barnes, Shyanne Lopez, Kelsey and Kiyarra Sealey, Kyanna, David "Omari," Nykara Gonzalez and Amyah Robert, Shiquanda, Shiquan, Shiniqua, Shiquira, Shyaira Gomez, Jayden and Ajayda Benjamin, Dyarra and Dylisha Peter, Seanna Santos, Malachi and Makiem Samuel, Jahniyah, Jahneim and Jahdeja Samuel, Ameera Hutchinson, Isiah Anselm, Marlee Warner, Trinity, Jaelah, Kyleigh and Jahvonni Warner, Evelien Warner, Zoe Warner and Quintin Warner.
Other survivors include great-great-nieces and great-great-nephews: Ricoy Donelly, Alyanna, Ayva and Kaylan Felix, Shalaysia, Analeyah, and Jisael Melendez, Jaydani Hernandez, Myka, Malik and Ayla Ventura, Sha'laya and Lemari Hernandez, Dominic Scherwinski, Avalyse Bennett, Amoura Menzies, Khairi, Kaylise and Kymiah Gonzalez, Zavion Jacobs and Zaelyn Williams; special thanks to Velda Massiah; as well as other family members and family friends too numerous to mention.
The viewing will take place at 9:30 a.m., Wednesday, May 10, followed by a service beginning at 10:30 a.m. at Central Seventh-day Adventist Church. Interment will be at Kingshill Cemetery.