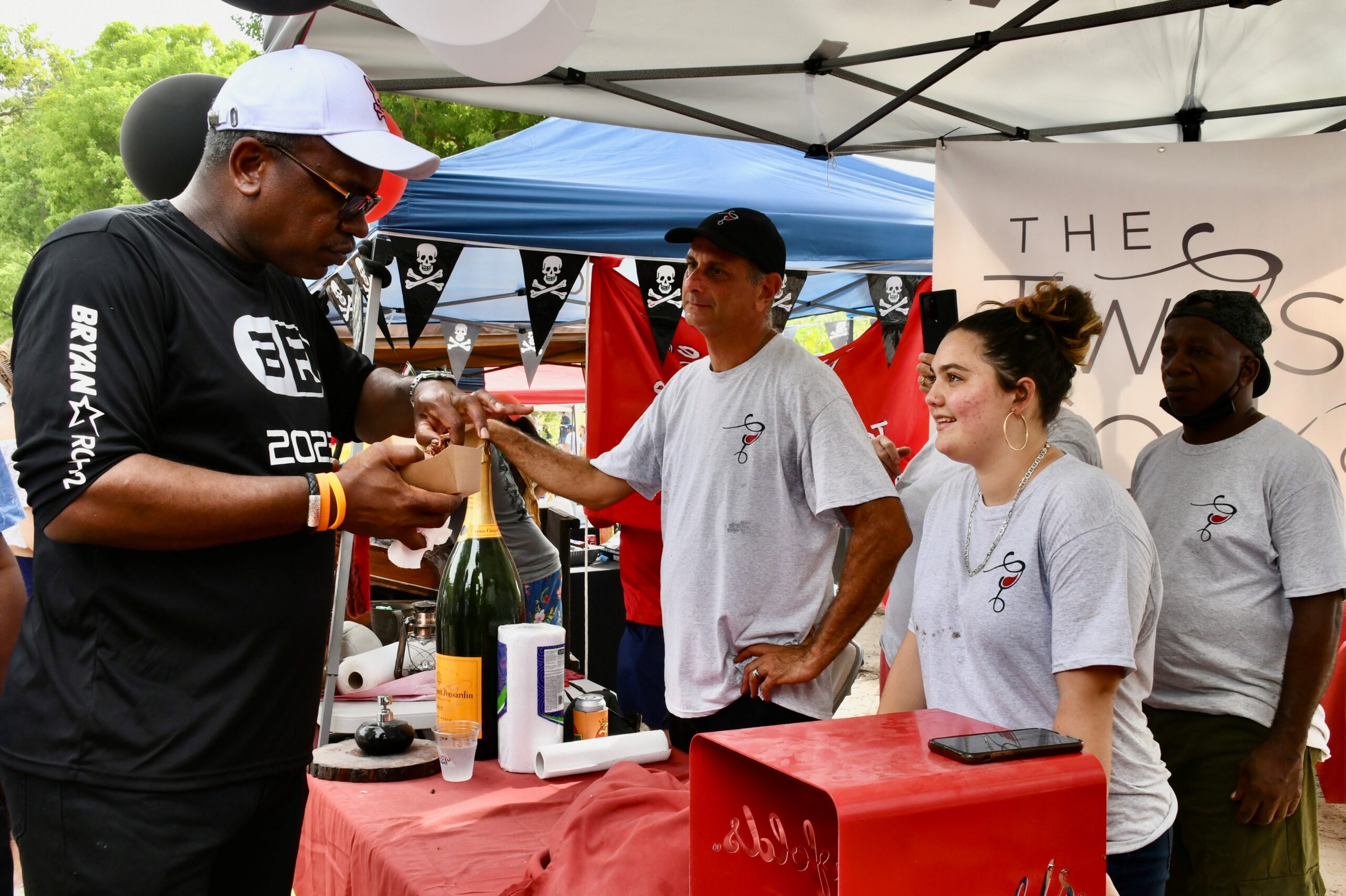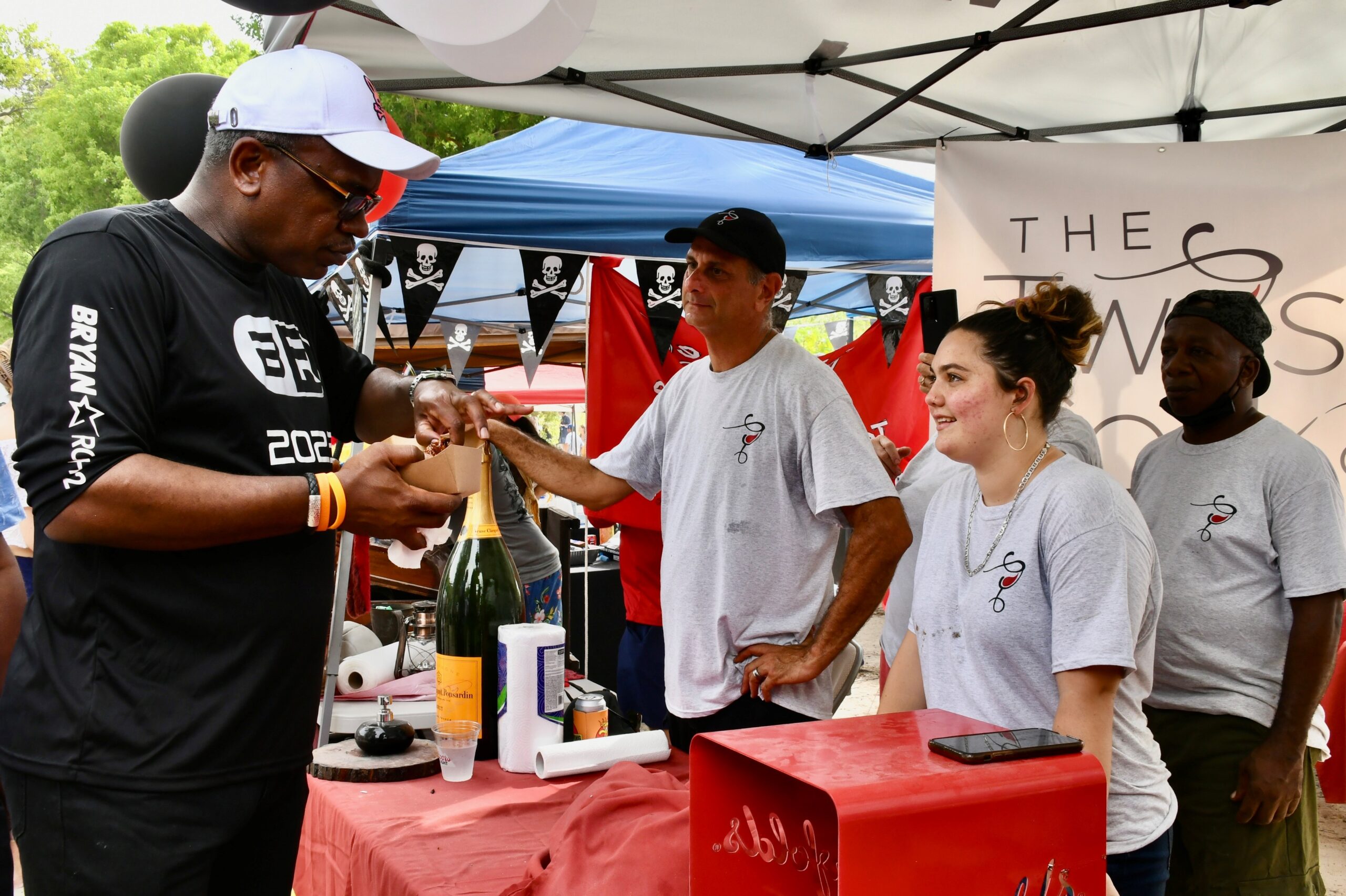 Gov. Albert Bryan Jr. congratulated Chef Cory Baker of Barefoot Buddha Restaurant on St. Thomas for winning the second-place trophy for "Media Best in Show" at the 20th Annual National Buffalo Wing Festival that took place over the Labor Day weekend in Buffalo, New York.
"Chef Baker and her team did an outstanding job representing the USVI on the national stage through a medium that all Americans, and especially Virgin Islanders, can relate to: delicious chicken wings," said Bryan. "Her mouthwatering island-inspired wing sauces were a hit with judges, food critics, and festival-goers at the annual championship, and her entries showed that in addition to our beautiful beaches, thriving marine tourism, and exciting culture, the territory also is known for its flavorful Caribbean cuisine and excellent food," he said.
"I'd also like to thank Alpine Securities USVI and White Bay Group for their continued sponsorship of one of the most popular events on St. Thomas. In the 11 years, they have been hosting the King of the Wing Contest, it has grown to become a signature festival that delights locals and visitors alike," the governor said. "More importantly, Alpine Securities and White Bay have always donated proceeds from the wing contest to local nonprofits and charitable organizations, contributing consistently to the betterment of our community in a fun and delicious way. Their commitment to giving back is to be commended and is a shining example of the best things that we as Virgin Islanders are known for."
Barefoot Buddha was the 2022 King of the Wing winner in June and won the opportunity to represent the Virgin Islands at the national competition. The team won airfare and accommodations from the King of the Wing sponsors to compete in Buffalo, and they were accompanied by the U.S. Virgin Islands Department of Tourism.
"We're extremely proud of the Barefoot Buddha team for bringing home a trophy," said Tourism Commissioner Joseph Boschulte. "To win such an award where the Buffalo wing originated is quite a feat. Now it's our turn to extend our hospitality to the restaurants of Buffalo and beyond, inviting them to participate in next year's King of the Wing competition June 10, on St. Thomas. Best of all, no passport required for U.S. citizens."
The 12th Annual King of the Wing contest is scheduled for Saturday, June 10, 2023.
For more information about the King of the Wing Contest, email kingofthewingvi@gmail.com or visit www.kowvi.com. You can also follow the contest on Facebook, Instagram, or Twitter (@kowvi).