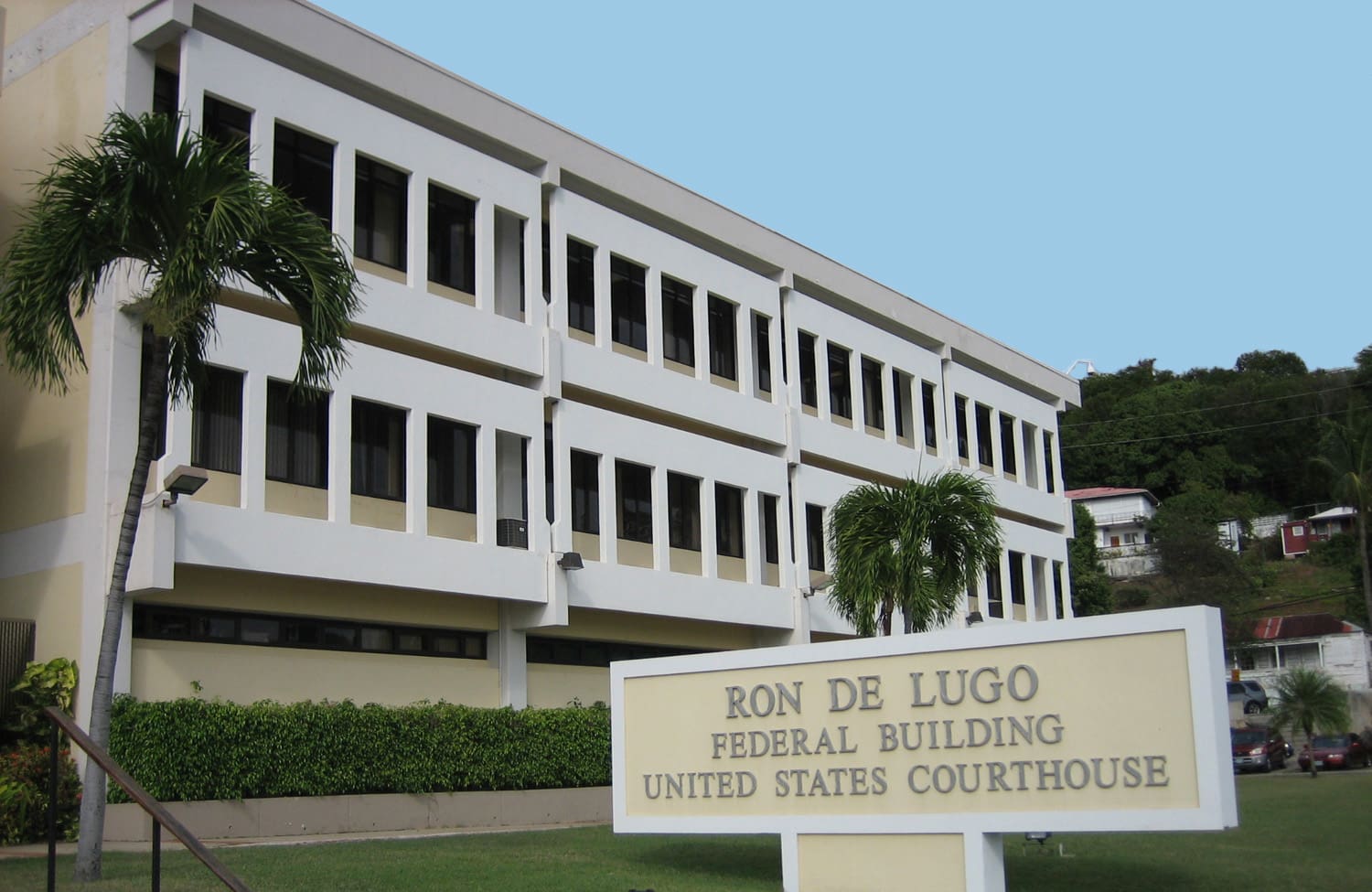 A trial began in District Court on Tuesday for one of three men arrested as law enforcement agents confronted a group of suspected drug smugglers on St. John in 2019. One defendant appeared in the courtroom of Chief District Court Judge Robert Molloy as the trial began.
Defendant Samuel Elias Pena Columna is accused of conspiring with others to smuggle more than five kilograms of cocaine and of being caught in the act of doing so on Sept. 25, 2019. In court documents filed in the case, Columna is also accused of shooting and injuring an unidentified officer while being confronted by law enforcement.
According to court documents, there was an exchange of gunfire during the incident at Haulover Bay on St. John's East End. One of the suspected smugglers was wounded and taken into custody at that time. Prosecutors added a weapons charge and another charge of assault and resisting arrest.
Two codefendants who were also arrested pleaded guilty to conspiracy prior to the start of trial. Codefendants Rammer Andres Guerrero-Morales and Joan Morales Nolasco are expected to testify against Columna as part of their respective plea deals.
Jury selection began on Monday, allowing Molloy to seat jurors and begin opening arguments on Tuesday morning. A Spanish-language interpreter assisted the defendant by translating the proceedings.
Jurors heard from a number of witnesses by Tuesday afternoon, including a firearms expert who was called to help identify the weapon used in assaulting a drug interdiction task force member. Defense attorney Michael Sheeley challenged the witness to prove it was his client who wielded the weapon involved.
The prosecution's case, led by Assistant U.S. Attorney Meredith Edwards, is expected to continue on Wednesday. If found guilty at trial of drug smuggling and conspiracy, Columna faces a maximum sentence of life in prison. A sentence of 10-20 years is common.