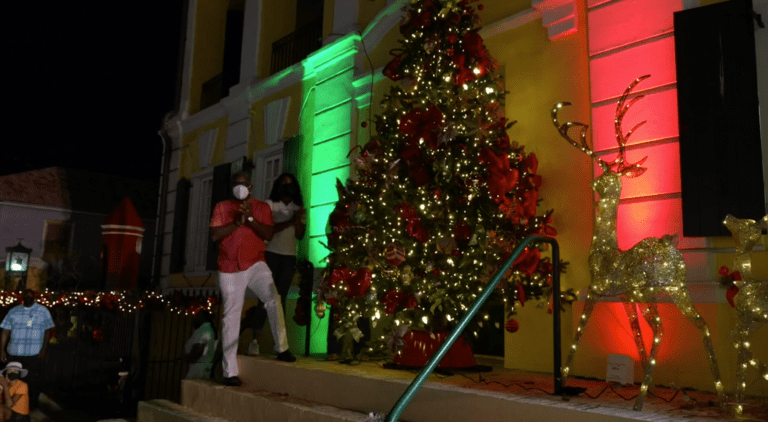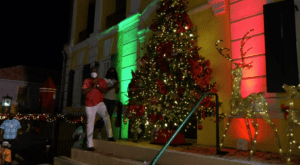 It was a celebration at the Government House on St. Croix, Tuesday night as Gov. Albert Bryan Jr. held his Annual Children's Party and Christmas tree lighting. The event began with the Christmas tree lighting and continued with a drive-thru gift-giving segment where parents drove their vehicles through King Street and received their gifts from Bryan. This was the final stop for the governor in his children's party tour that distributed gifts to St. Thomas and St. John in December.
Santa, Moko Jumbies, Elmo, Minnie Mouse and other fun characters were also present at the to greet kids as they passed by. Also at the event were members of the governor's staff and other government offices. The children's party was broadcast live on the Government House Facebook page.
The party was well attended as hundreds of children waited in their vehicles for up to two hours to receive a gift from the governor. Some of the vehicles stretched as far back as to Beeston Hill Health and Wellness. The rain didn't stop the event either as the gift-giving continued during occasional showers.