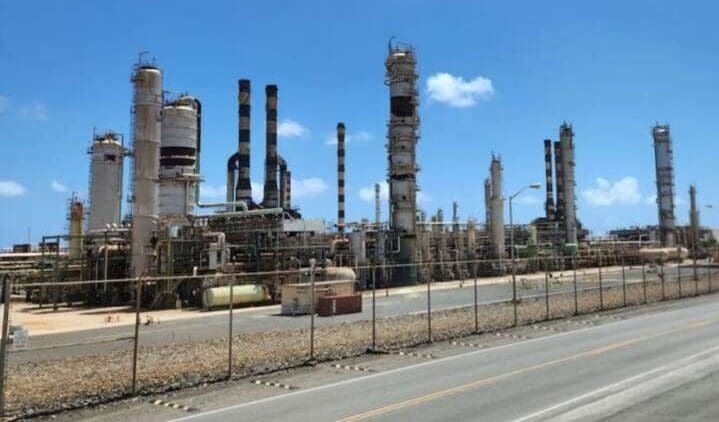 The saga of the St. Croix refinery on the island's South Shore is long and complicated, but its theme is simple and hasn't changed since the controversy that surrounded it from the start. It is a tale of trade-offs, of ecology and economy.
Established in the 1960s and operated successfully for years by Hess Oil, the refinery has gone through many permutations. For decades it was a mainstay not only of the St. Croix economy but of the whole territory, providing jobs and paying taxes.
It was owned jointly by Hess Oil and PDVSA VI, a subsidiary of Venezuela's national oil company, Petroleos de Venezuela, when it fell into bankruptcy and closed in 2012, throwing thousands out of work and pushing the local government budget sideways.
Three years later, Limetree Bay Holdings LCC, an affiliate of ArcLight Capital Partners, LLC, put in a bid through the Bankruptcy Court. Soon Limetree Bay Terminals was operating an oil and fuel storage facility on the 2000-acre industrial site.
But when its sister company, Limetree Bay Refinery, tried to restart refinery operations, the aging facility repeatedly released noxious chemicals and showered nearby homes with pollution. After the federal Environmental Protection Agency closed the plant temporarily, LBR suspended operations "indefinitely" and filed for Chapter 11 bankruptcy protection.
So 2022 opened with new owners for the refinery and new, albeit somewhat wistful, hopes for a recovery of operations.
Then things got even more interesting.
The Bankruptcy Court had approved a $62 million bid from West Indies Petroleum/Port Hamilton Refining and Transportation, two companies that shared the same chief executive officer. The sale went through in January. But in June, West Indies Petroleum denied that it had participated in the actual purchase, a position backed by Port Hamilton and by the V.I. government.
Meanwhile, the refinery transaction — or non-transaction — played a part of a lawsuit between current and former officials at Jamaica-based West Indies Petroleum.
Also in June, Limetree Bay Terminals sued Port Hamilton, alleging that Port Hamilton had failed to pay for services Limetree was providing to it. LBT continued to operate the storage facilities at the South Shore site, where it shares substantial infrastructure with Port Hamilton, including buildings and wastewater treatment and power generation facilities.
More pertinent for St. Croix residents was the complaint filed in August in District Court in the Virgin Islands on behalf of the EPA, alleging that the refinery presented "an imminent and substantial danger to public health and the environment."
That happened the same day that Port Hamilton said it had discovered that a mass of petroleum coke that was in a storage dome had begun smoldering. It was eventually contained.
Also in August, Limetree Bay Terminals changed its name to "Ocean Point Terminals."
The EPA inspected the refinery in September and in October, notified the owners that it had found "significant corrosion" of equipment, including valves, pipes and pressure relief devices, creating "a risk of imminent release of extremely hazardous substances."
Port Hamilton responded with a press release saying that "despite recent reports of concerns about the safety of the facility, the company continues maintaining the facility . . . in preparation for a safe start-up."
In November, the EPA told the owners they will need a new Clean Air Act permit and that could take up to three years and millions of dollars.
At a virtual Town Hall in December organized by St. Croix community groups, an EPA representative said that, among other chemicals, the refinery houses 40,000 pounds of anhydrous ammonia which is poisonous, flammable and highly corrosive. Port Hamilton is under an order from the agency to hire contractors to remove the hazardous chemicals by mid-January.
There have been some calls for closing the facility completely and using the site instead to revitalize the shipping industry. At the end of the year, its future was uncertain.