The V.I. Health Department will launch its first online series, "Mindfulness Mondays," in observance of Mental Health Awareness Month and as part of its ongoing effort to change the way Virgin Islanders communicate about mental wellness.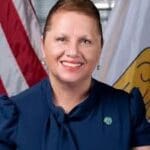 "There is a stigma attached to mental illness and this often prevents individuals suffering with this disease from seeking the quality care they need," said Health Commissioner Justa Encarnacion in a release announcing the new initiative. "Our goal is to remove the stigma and to change the narrative of how we, as a territory, relate to mental illness. Recovery is possible and there is help for those who need it."
The department invites the community to tune in at 6 p.m. on Monday, May 8 for Episode 1 of "Mindfulness Mondays." The broadcast may be viewed live on the Health Department's Facebook page, and on the Government Access Channel 27. Episodes 2 and 3 will air at 6 p.m. on May 15 and 22, respectively.
The conversation will focus on the signs and symptoms of suicide, and the Health Department's role in supporting individuals in emotional pain, according to the release.
The series is being hosted by Dr. Shatel Noel, director of the department's Division of Behavioral Health, and Zulima Webster, a licensed marriage and family therapist who serves as Behavioral Health's state prevention coordinator. They will lead the conversation with Encarnacion.
"Our first episode will focus on suicide prevention and aftercare for the family. After spending the last seven months within our public and private schools, we wanted to discuss topics that matter not only to the student body, but to the general public," Noel said. "We will be discussing ways we can open the lines of communication within our territory."
The Health Department's theme for Mental Health Awareness Month, May, is "Changing the Narrative."
Last year, the territory and the rest of the nation moved to a new three-digit dialing code — 988 — to connect those in need to the existing National Suicide Prevention Lifeline. Alternatively, individuals may also use the old number, 1-800-273-8255. When dialing 988, veterans, servicemembers and their families can press option 1 for services the same way they did when calling the 1-800-273-8255 number; Spanish speaking individuals can continue to utilize option 2 for assistance.