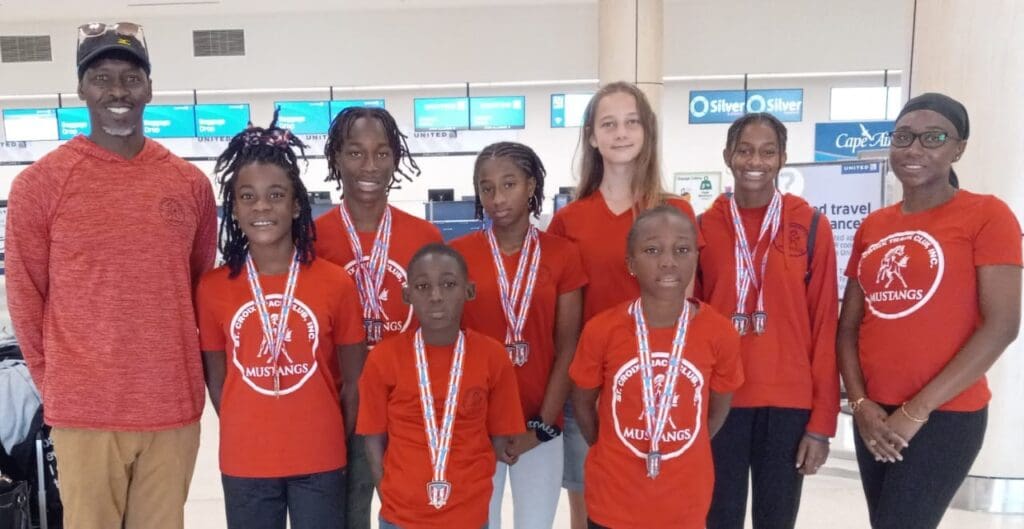 On May 6, the St. Croix Track Club Mustangs attended the Finals of the Association of Youth/Junior Athletics (AAJI) Track & Field Championships in Dorado, Puerto Rico.  The Mustangs qualified seven athletes who made the cut from over 1,000 athletes from all of Puerto Rico and the Virgin Islands. The USVI's seven athletes won a total of nine medals, which were awarded to the top five finishers.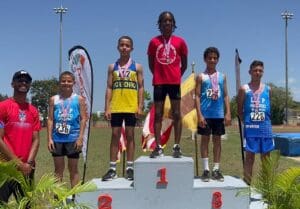 Winning nine medals is a remarkable feat. This shows that the athletes were able to compete at a high level and stand out amongst their peers in Puerto Rico considering the population difference. There were 32 Track & Field clubs in attendance ranging in size of up to 300 members. The St. Croix Track Club placed 9th of the 32 clubs based on points allocated to the top eight finishers of an event. Athletes and their places were:
      **Safiya Prasad— Gold-60m Hurdles-10.71sec and Gold in High Jump – 1.35m (PR)
***Juvante Hurst— Gold-80m Hurdles-12.99sec (PR) and Bronze in High Jump – 1.38m (PR)
Juvantia Hurst—Silver in 50m Hurdles-8.38sec (PR)
Faith Eatmon—4th Place Medal -High Jump—1.27m (PR) and 8th in 80m-11.67sec
Aminah Prasad—Bronze-60m Hurdles-12.19sec and Bronze in High Jump-1.27m (PR)
Malachi Maclorrain—5th Place Medal in 50m –7.90sec (PR)
Katelyn Jones—6th in 1000m Race Walk-6:32sec (PR)
(PR)—Personal Record, (**) Female Most Valuable Athlete (***) Male Most Valuable Athlete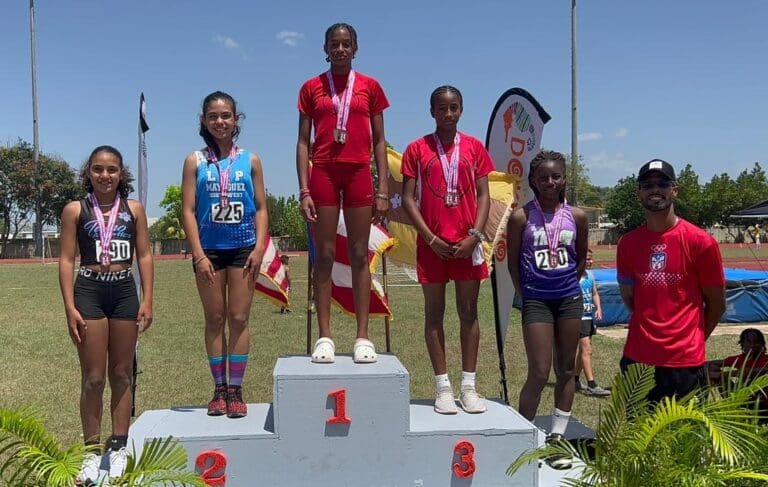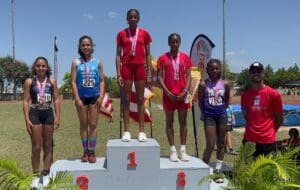 The St. Croix Track Club thanks its supporters for partnering with it to assist the territory's youths in developing their talents. Full results are at FinalLapTiming | AAJI
For questions or support, contact Keith A. Smith Sr. at 277-1123 or email stcroixtrackclub@gmail.com.