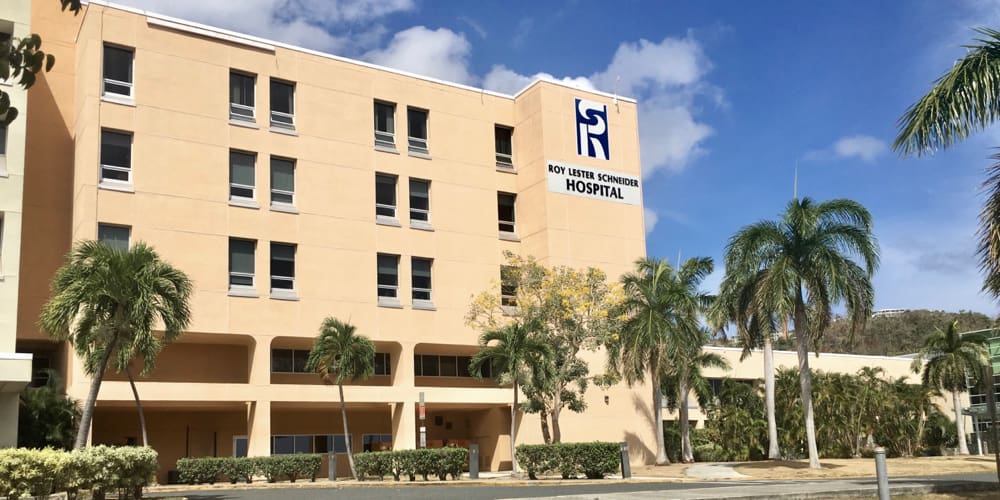 The interim chief executive officers of the territory's two hospitals individually told the V.I. Government Hospital and Health Facilities Corporation Territorial Board on Wednesday that staffing problems are costly and affecting operations.
"We are at this critical stage that staffing is costing us and causing us operational issues that spill over to clinical care," said Dr. Luis Amaro, Schneider Regional Medical Center's interim CEO.
Amaro went on to tell the board the St. Thomas hospital is using temporary staff on loan from the V.I. Health Department, as well as locums – medical staff hired temporarily. The administrators are working on a pay scale so they can hire medical technicians at a competitive wage and are trying to get approval for nursing assistants to work without the direct supervision of a physician. They also want to start a physician's assistant program.
Schneider Regional is without a chief financial officer and, Amaro said, there have been 18 applications for the position so far. Interviews will be scheduled soon.
During her report, Dyma Williams, interim CEO for Gov. Juan F. Luis Hospital on St. Croix, said the facility has "critical staff needs" in clinical areas and the respiratory and radiology departments. She said Luis Hospital hopes to join Schneider Regional in setting up a physician's assistant program. Williams also pointed out that the move to the temporary hospital with 105 beds will require more staff than the current facility's 46 beds.
After the CEO reports, the board approved a number of items before going into executive session.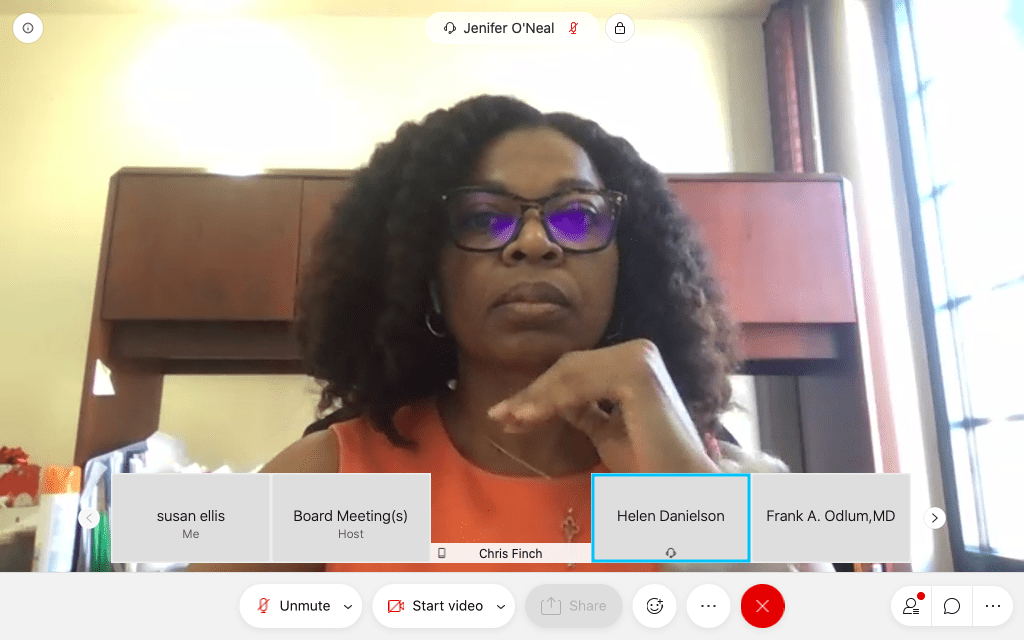 Board member Jenifer O'Neal, the V.I. Office of Management and Budget director, presented information about a three-year maintenance agreement for Juan Luis not to exceed $156,600 or $4,350 a month. Equipment under the contract will include a fetal monitor, ultrasound equipment, perinatal system, mobile diagnost, cardiac ultrasound and other electronic machinery. The board approved the contract unanimously.
O'Neal also proposed approval of Schneider's fiscal year 2019 audited financial statements from Clifton Lawson-Allen and a contract to audit the consolidated financial statements for year-end 2020. The engagement letter would cover audits of CARES Act funding, U.S. Health and Human Services and FEMA funding at a cost of $118,000 plus expenses. The board voted in favor of the motion.
Also approved were contracts with Craneware Revenue Integrity Solutions for each hospital for five years not to exceed $391,139.72 and $379,958.72 for Schneider Regional and Juan Luis respectively. The company helps identify and address sources of revenue leakage to ensure accurate charging, billing and reimbursement, according to their website. The final amount represents a savings of almost $29,000 negotiated for each hospital, according to Christopher Finch, board chairman.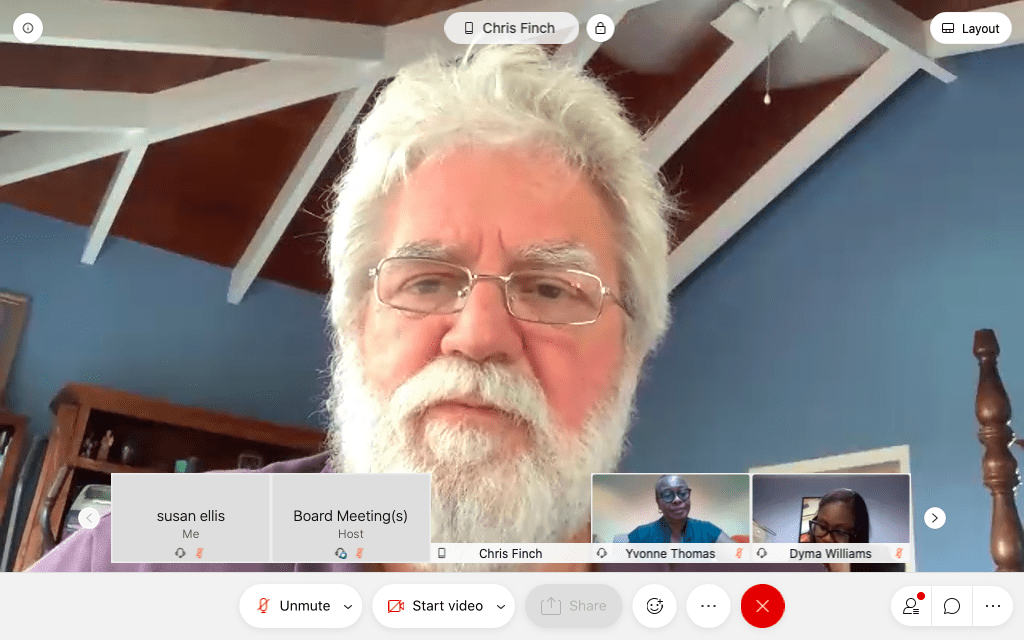 The board also approved initial appointments of 24 associate radiologists and five reappointments of medical personnel for the St. Thomas hospital.
Board members attending the virtual meeting were: Finch, O'Neal, Justa Encarnacion, Dr. Anne Treasure, Dr. Frank Odlum, Clarina Modeste-Elliott, Faye John-Baptiste and Dr. Jerry Smith.
The CEOs also shared other information about their organizations during their reports:
Dr. Amaro for Schneider Regional:
– A total of 178 COVID vaccines have been given to staff and 39 to dialysis patients. His goal is to vaccinate all dialysis patients.
– The Joint Commission participated in a lab survey from Jan. 12-14 that "went very well."
– An internal review of senior leadership is underway.
Williams for Juan Luis:
– Juan F. Luis – North construction is 98 percent complete with the contractors' stated finish date of Jan. 31.
– Projects expected to affect the opening include propane tank installation, mechanical building completion, medical gases installed and completion of the ambulance ramp.
Yvonne Thomas, project manager added detail to Williams' construction report:
– The sewer line and fire lines are almost finished.
– Communication lines should be complete next week.
– The propane tank project needs a signed contract. FEMA has not allocated for the project, but the hospital's chief financial officer said the cost will be covered and reimbursed by FEMA. People and supply movers will be needed since the new facility covers a significant elevation.
– VAYA and VINGN still have work to do on manholes and poles.
– The land lease for the parking area is still outstanding.
– A site plan is "imperative" for the mechanical building.
The next meeting of the Territorial Board will be on March 3 at 3:30 p.m.