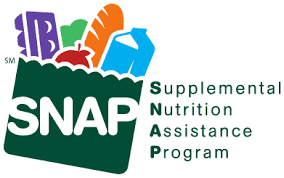 V.I. Department of Human Services Commissioner Kimberley Causey-Gomez urgently reminds SNAP/Cash clients to immediately review mail received from Human Services' SNAP (Supplemental Nutrition Assistance Program) Office regarding completing recertification applications, periodic reports and/or requests for additional information.
Please pay attention to the due dates on each document because the SNAP/CASH benefits will not automatically upload to one's card and may result in a person's case being closed if that person is not returned to the SNAP Offices by the due dates.
For first time applicants, ensure the application packets are complete including signatures. Make certain that all required documents are included.
Contact a case worker or call the SNAP Certification Offices if there are any questions:
St. Croix – 772-7100 Ext. 7159; 7192
St. Thomas — 774-0930 Ext. 4303 or 774-2399
St. John – 774-0930 Ext. 4303 or 774-2399 or 776-6334 or 776-6335
Options for returning documents via email or drop box:
St. Croix
St. Thomas and St. John
E-Mail – certoffice.stt@dhs.vi.gov
Drop Box located at 1303 Hospital Ground, St. Thomas, VI 00802
Drop Box located at Multipurpose Building, 307 Enighen, Contant, Cruz Bay, VI 00830
Clients can also check their card balances by calling 1-866-884-2868.
For general information, visit the Department of Human Services website at www.dhs.gov.vi or Facebook at (https://www.facebook.com/usvidhs)).
For more information on COVID-19, visit the USVI Department of Health's website, www.doh.vi.gov/coronavirus or text COVID19USVI to 888777, #COVID19USVI