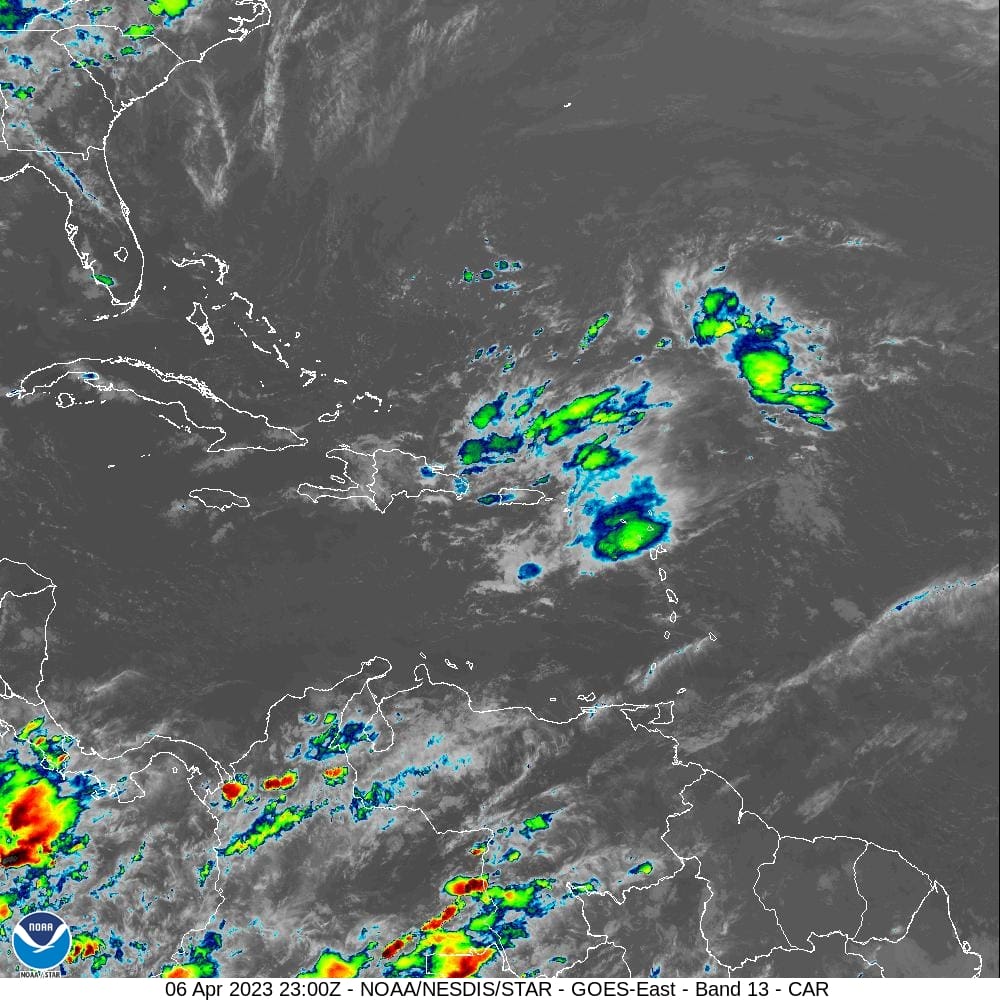 The National Weather Service in San Juan, Puerto Rico, has been monitoring a low-pressure system that has produced rainfall across the USVI and Puerto Rico. More precipitation is forecast through the first half of the Easter holiday weekend.
"The combination of a potent upper-level low and induced surface trough with increasing moisture is resulting in a very unsettled weather pattern. This is promoting showers and thunderstorms across the area," according to an update on Thursday from the NWS.
Thunderstorms with lightning and rainfall are expected through Saturday, with the heaviest precipitation forecast for Thursday and Friday. Flooding is possible across portions of Puerto Rico and the USVI. Easter Sunday is forecast to be mostly sunny, with daytime temperatures approximately 82°F.
"Although all the forecast areas will be prone to flooding, the eastern half of Puerto Rico, Vieques, Culebra, and the U.S. Virgin Islands are expected to receive greater amounts. In terms of rainfall amounts, 2 to 4 inches of rain are expected, with higher isolated amounts," the NWS update continued.
Camping, particularly on St. Croix, is a popular experience during the Easter holiday, and the rain and thunderstorms could create a hazardous situation. Additionally, seas will continue to be choppy across the region.
Weather updates and safety information are posted regularly on the Source Weather Page. U.S. Virgin Islands residents and visitors (and campers!) can also sign up for emergency alerts from the Virgin Islands Territorial Emergency Management Agency and the National Weather Service.