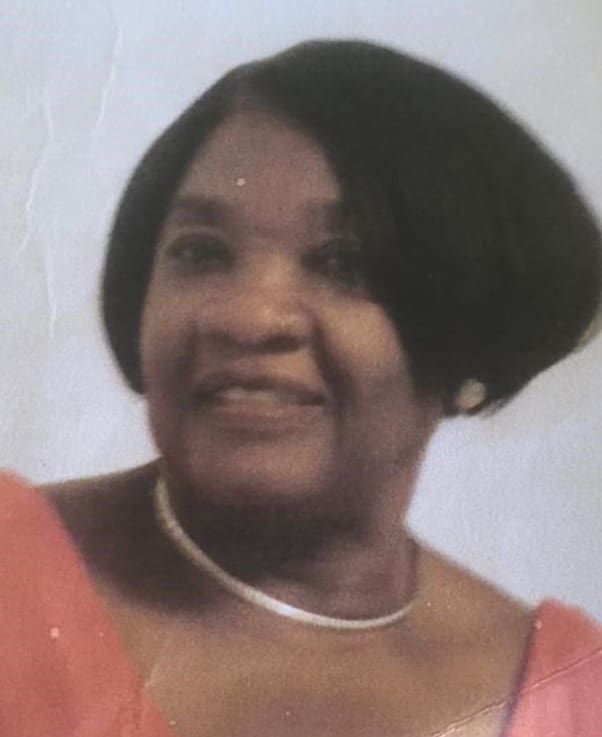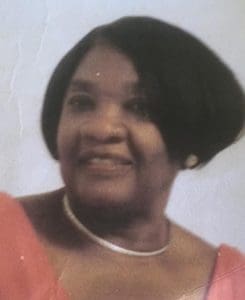 Ilka Brown Webster died on Friday, Sept. 10.
She was preceded in death by her parents: Austin and Elodia Christian Fenner; and her brother, Ashley Fenner.
She is survived by her husband, Chrisbin Webster; son, Irvin "Brownie" Brown Jr.; daughters: Synette Marie Brown-Morgan and Dr. Symra Dee Brown; sisters: Neita Battiste, former Senator Judy M. Gomez, Antoinette "Cherie" Gomez, Denise Turbe, Angeli Leerdam and Ana Quetel; brothers: Kevin Fenner, Dana Gomez and Richard "Asky" Gomez; nieces: Lina Battiste, Kema Fenner, Jonelle Homer, Delcia Lawrence, Kymberly Martin, Aisha Thomas, Jazzlyn and Jeniah Gomez; and nephews: Lucien Battiste, Jamal George, Michael Christian, Rasheen St. Juste, Malverne Trotman Jr., Khingz Leerdam, Asky Gomez and Joseph Gomez.
She is also survived by grandchildren: L'Dante, Brianna and Chantel Brown; granddaughter-in-law, Eshe Watley Brown; great-grandchild, Dreyson Irvin Brown; son-in law, Jay P. Morgan; daughter-in-law, Crystal Brown; sisters-in-law: Asa Gomez, Barbara Fenner, Evadney, Averil, Carmen, Jean and Lorna Webster; brothers-in-law: Leon Battiste Sr., and Dudley, Thomas, Dwight, Curtis and Ellis Webster; godchildren: David Schulterbrant, Kurt Lewis, Juleen Thomas-Alan, Tanya Hodge and Kymberly Martin; and adopted sister, Esmee Callwood.
Other survivors include special cousins: Orpha Barbel, Mercedes Belle, Lynette Squiabro, Lydia Boynes, Bob Belle, Wilbur Abramson, Beverly Monsanto, SherryMae Lewis, Elsie and Leon Monsanto, Randolph "Pow-Pow" Christian, Eldred "Edgie" Christian, and the Christian, Prince, Barbel, Abraham, VanHeynigan, Gregory, Barry and Matthias families; special friends: Mona Rhymer, Sylvia Vanterpool, Wendy Webber, Henrieta Todman, Ruby Gumbs, Ina King Isaac, Jerry Johns, Grace Gregory, Roy D. Jackson, Eugenie Milliner, Shirley Monsanto, Vivian Lewis, Classmates of the Charlotte Amalie High School Class of 1961, and the members of the Rotary Club of Charlotte Amalie; as well as care providers and nurses: Jacqueline Ogaro and Desiya Samuel.
Funeral Services will be held at 10 a.m., Friday, Oct. 1, at Nisky Moravian Church. Interment will be at Nisky Moravian Cemetery.
Funeral arrangements are by Turnbull's Funeral Home and Crematory Services.