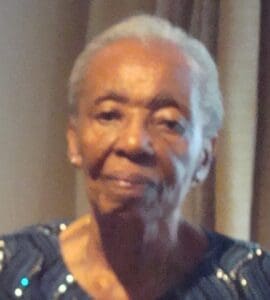 Ilma Almeade Reubel Adams, formerly of St. Croix, was born on Aug. 23, 1925; she died on March 26, in Yonkers, New York. She was 96 years old.
Ilma was preceded in death by her parents: Catherine Hunt and Jerome Reubel; brother, Joseph Reubel; sisters: Helen Benjamin, Gloria Bryan and Agatha Reubel; and husband, Lucien Adams.
She is survived by her four children: Irma Green, Emlyn Adams, Kevin Adams and Ada Adams; three grandchildren: Bjana Taylor, Kevin Adams and Deana Adams; great-granddaughter, Liana Blanco; and sister, Theresa Reubel.  Other survivors include: in-laws, nephews, nieces, other family members, and friends, including the BeGraff family.
At 10 a.m., Friday, April 1, there was a funeral service at St. Mary's Catholic Church in Yonkers, N.Y., followed by interment in St. Mary's Cemetery in Yonkers.
The family of Ilma Adams would like to express heartfelt appreciation and thanks to all for their outpouring of love and support during our mother's brief illness and our bereavement.