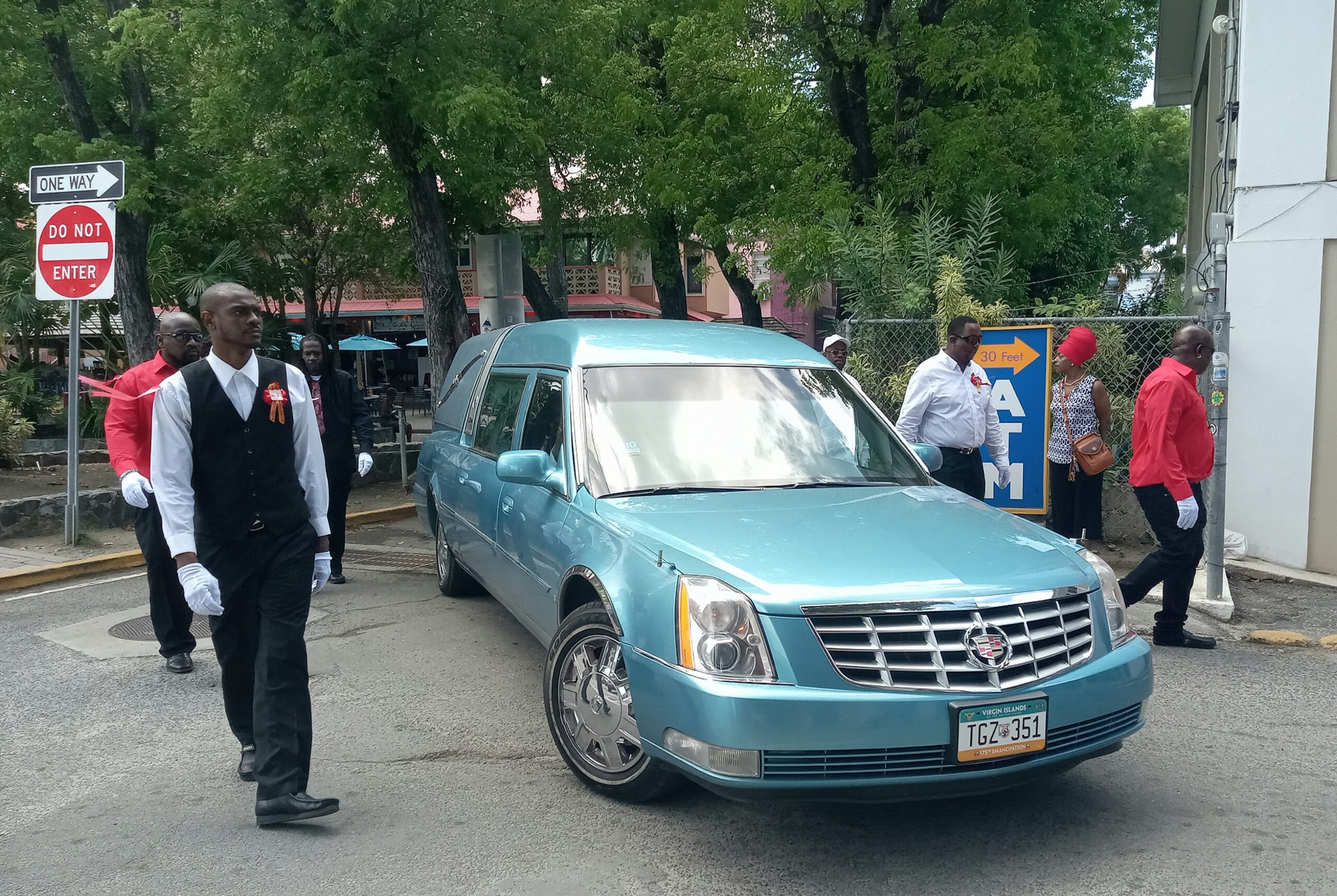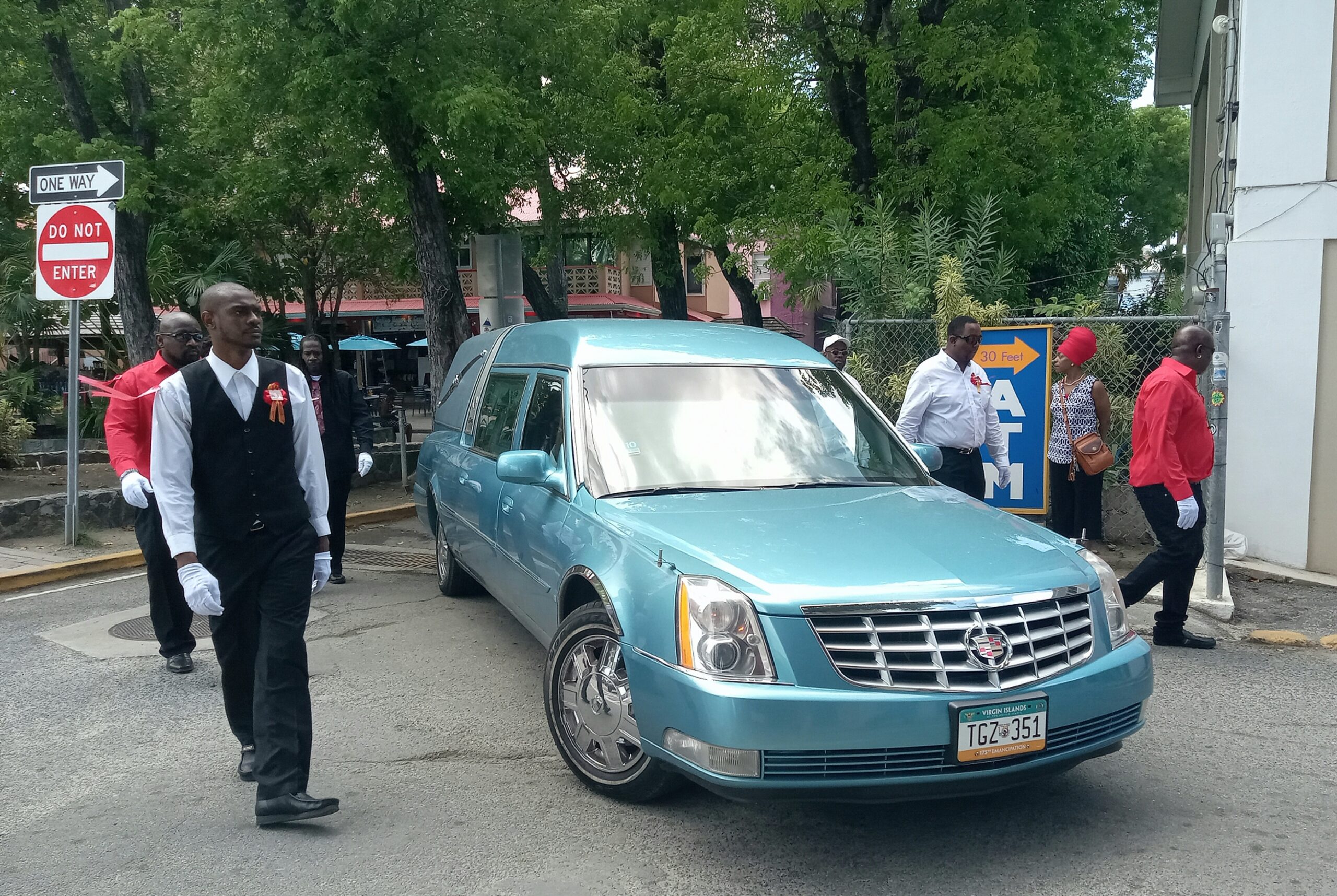 How close do you have to stand to hear the sound of heartbreak? Six pews from the altar at Nazareth Lutheran Church was close enough to be enveloped in sorrow from loved ones saying goodbye to slain Public Works employee Alrick Thomas.
Hundreds of relatives, friends, classmates, neighbors, and coworkers filled the area in and around the white church in Cruz Bay on Saturday morning for Thomas' funeral. He died after being shot by an assailant on St. Thomas April 29 while cleaning up debris along the route of the V.I. Carnival Adults' Parade.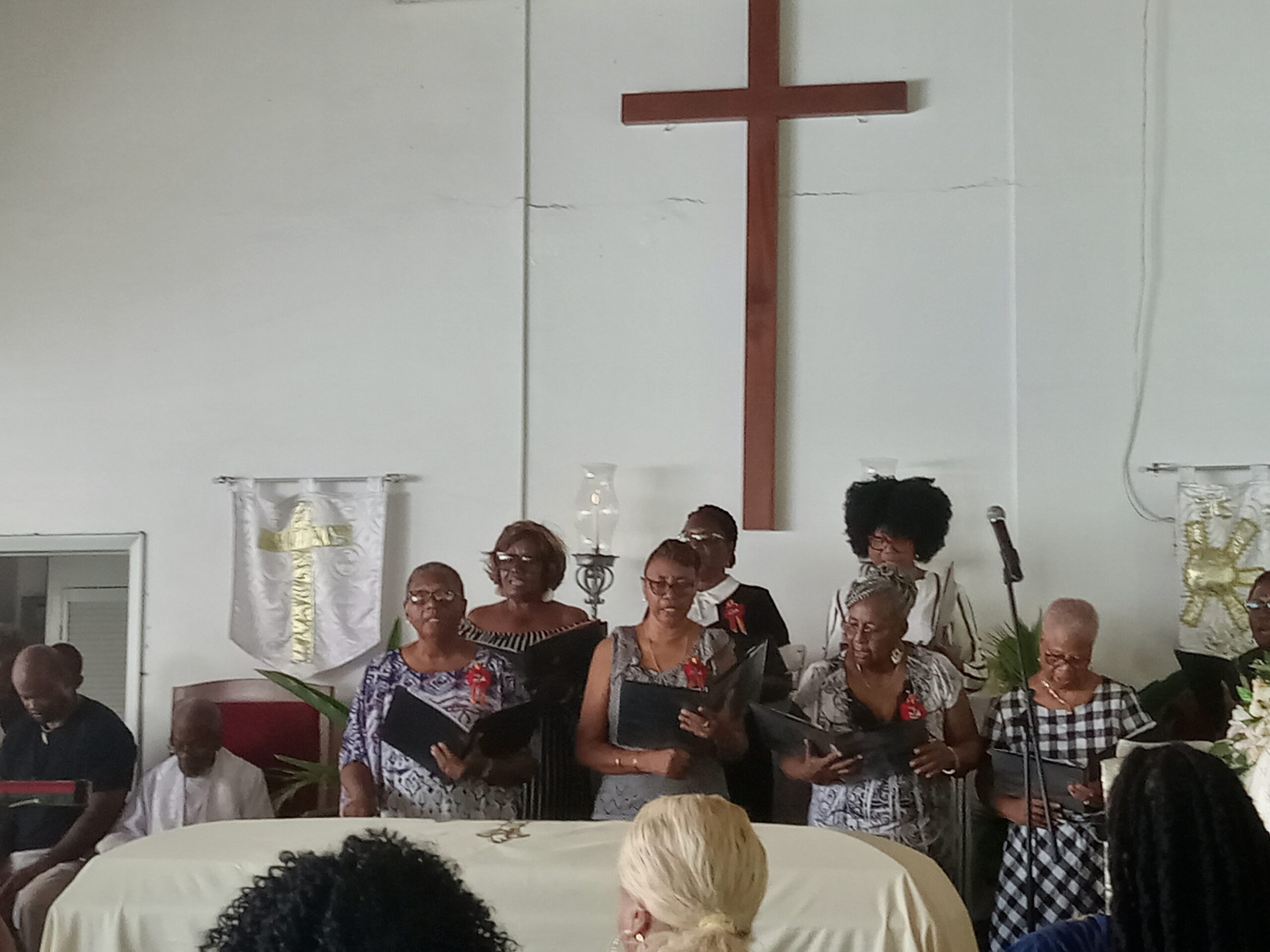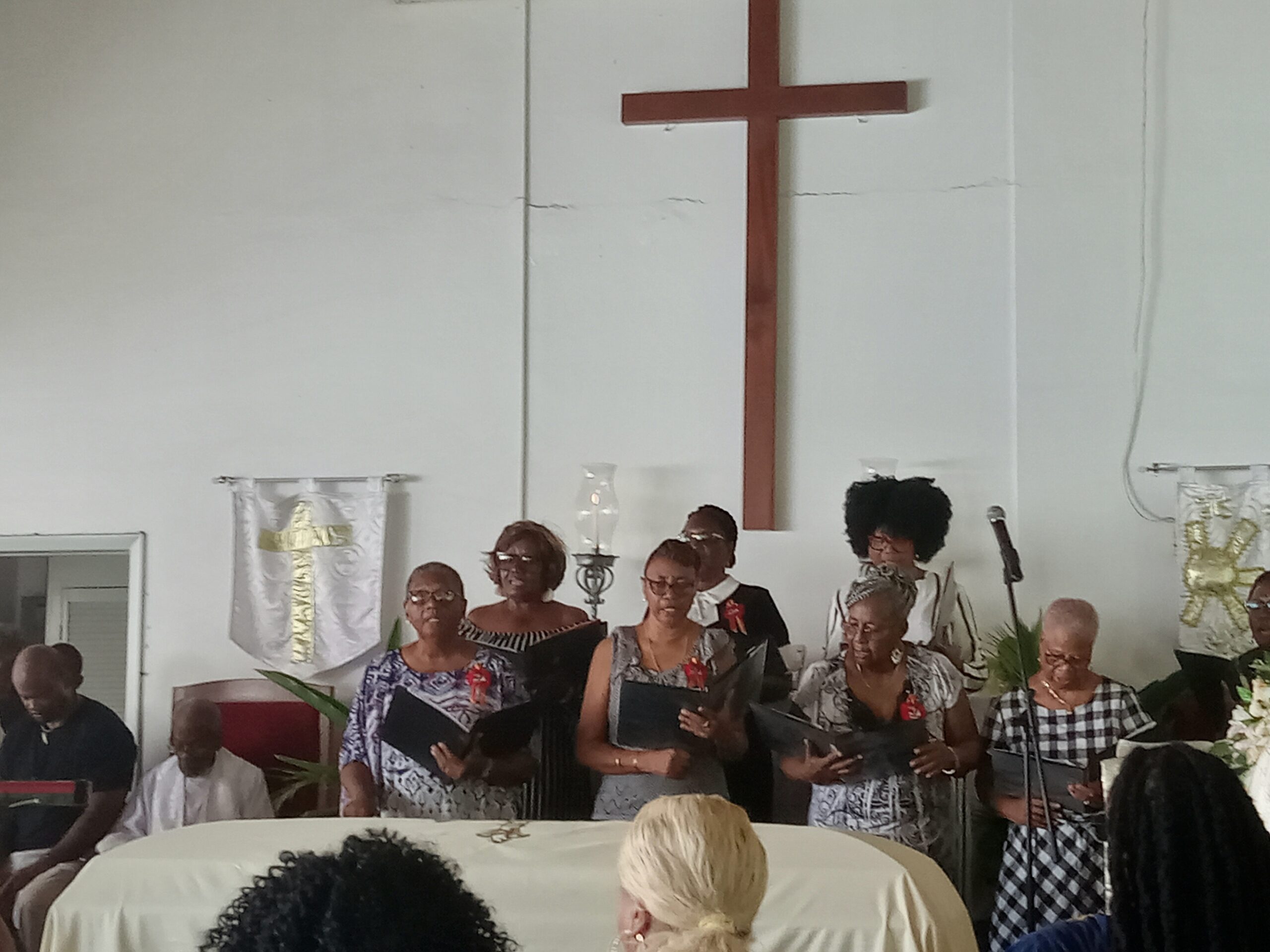 Thomas' tearful family formed a tight clutch before the casket as funeral directors closed the lid before the service began. His widow sat nearby in the front row, hugging their two youngest children, one in each arm.
Thomas operated a landscaping business on St. Thomas and St. John in the years prior to joining Public Works in 2016, according to the eulogy printed in his funeral book. He was credited with helping to restore the Elaine I. Sprauve Library, where his adopted mother served many years as the head librarian and led a weekly women's sewing circle.
Carlyle Sampson, the cleric at Nazareth for almost all of the 54 years Thomas lived, called the circumstances prior to the shooting "the last government assignment" he had before gunfire ended his life.
Twenty-one-year-old Dion Johnson was arrested within minutes by police a few blocks away from the crime scene. He is now being held on $1 million bail, charged with first- and second-degree murder.
Sampson said those who were left to mourn faced difficulty in coming to terms with the sudden loss resulting from a violent death. They included Thomas' wife, Crystal, and six children.
Stepson Chadwick Smith stepped to the microphone moments before the service began to pay tribute. His stepfather Alrick stayed on his case about school work while he was growing up, he said. At Saturday's funeral, Smith spoke as the pastor that he, too, had become.
The stepson told those in the church about a prayer asking that no weapon formed against them shall prosper. "But it prospered in this case," he said of his father.
He also recalled the Bible story of Jacob, attacked by a stranger while resting by a river. The struggle continued, he said until Jacob told his attacker — who turned out to be an angel — that he would not stop until he blessed him.
Like Jacob, those who mourn might find themselves wrestling with unseen powers but demanding a blessing before they give up. The blessing that Smith said came to his mind was an end to gun violence.
"I'm sick of gun violence. I'm sick of families being split apart because of violent death," Thomas' stepson said.