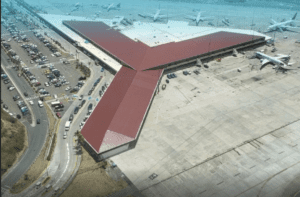 How to make inter-island travel more convenient for island residents was the topic at the Caribbean Hotel and Tourism Association session where Gov. Albert Bryan Jr. was the key speaker Wednesday.
Trevor Sadler, CEO of InterCaribbean Airways, suggested that lowering taxes on Caribbean residents traveling between islands would be a good start. He advocated a plan where Caribbean residents would pay half the taxes international travelers pay. He said this would actually increase tax revenue because residents would do more traveling. He cited an example where a traveler now would pay $312 in taxes when making one stop to get to another island and back. He added, "$312 is a lot of money for anyone." According to Sadler, when officials have asked airlines to cut their fares, airline representatives respond with a question about lowering taxes and only hear silence.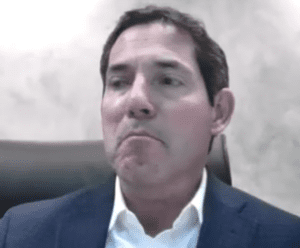 InterCaribbean was known as Air Turks & Caicos until 2013 when it changed its name and expanded its routes. It has routes from Havana to Guyana with stops at San Juan and Tortola but no stop in the U.S. Virgin Islands.
Another panel member, Neil Walters, acting CEO of the Caribbean Tourism Organization, said along with governments reviewing tax structures the airlines must adjust their routes to fill in the holes left when LIAT began the liquidation process in 2020. LIAT cited COVID-19 as a fatal blow to the airline.
Jorge Hernandez, CEO, Aerostar Airport Holdings (operator of the Luis Muñoz Marín International Airport), was also a panel member. He said San Juan is setting records for travelers now passing through the airport. His number for 2021 was 9.7 million travelers. Just in March of this year, the number he had was 900,000 travelers. The San Juan airport connects to 28 airports in the United States — more than the Honolulu airport, according to Hernandez.
As for inter-island travel, he said all the islands need consistency and some uniformity concerning travel restrictions due to the pandemic, "So the travelers know."
Bryan said Caribbean nations must come together as a region to promote inter-island travel.
The Caribbean Association President Nicola Madden-Greig said in a press release announcing Wednesday's session and one on Thursday, "Intra-regional travel has taken a massive hit during the pandemic, and it's been slower to rebound than international travel. We want to examine how the region can recoup over a billion U.S. dollars of lost revenue in this area and recover better than ever."
Thursday's session is titled "Restoring and Building Your Destination and Business Through Intra-Caribbean Travel."
The Caribbean Hotel and Tourism Association for 60 years has represented the interests of hotel and tourism associations. It is working with some 1,000 hotel and allied members and 33 National Hotel Associations, according to a press release.