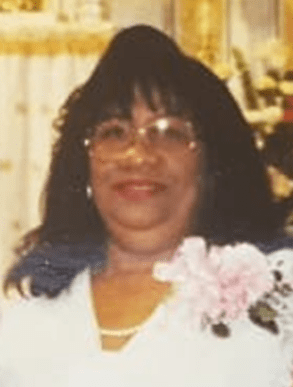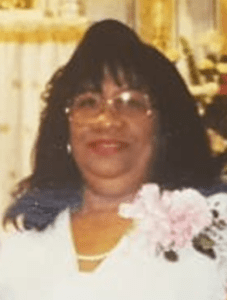 It is with deep sorrow and much love that the family of Irene Olivacce Thomas announces her peaceful passing on Dec. 5.
Irene was born in Dominica on April 3, 1952.  She began her career as a teacher at the Soufriere Primary School. In 1977, she relocated to St. Thomas where she worked at Ydelima National Car Rental, and, due to medical reasons, it ended with an early retirement from the U.S. Postal Service after 27 years of service.
A knowledge seeker who considered the world her oyster, Irene was an avid reader and traveler, and was passionate about helping people. She was a joyous person who was able to light up any room she entered. She was a member of St. Thomas Lion's Club and a founding member of the St. Thomas Dominica Association.
Irene will be lovingly remembered by her husband,  George Thomas of 37 years; children: Tamara Leonard, Stearn Morris, Kirk Thomas, Garvey Thomas, Khadija Thomas, Georgette Rhymer, Max Angoston-Thomas and Kara Thomas; and grandchildren: Tykai Morris, Imanie Morris, Nyah Morris, Athena Morris, Dejah Morris, Mi'Kaylah Thomas, Jalen Thomas, Maximus Thomas, Jelena Lettsome, Kamai Morris, NiQuay-Imanie Leonard, Franklin Leonard II, Kyle Rhymer, Kieon Rhymer and  Còme Angoston- Thomas.
She is also survived by great-grandchildren: Leroy Leonard, Celine Leonard and Zion Leonard; sons-in-law: Franklin Leonard I and Cordell Rhymer; daughter-in-law, Elizabeth Angoston-Thomas; brother, Seaford Olivacce; sisters: Veronica Angol and Joan Seraphine; and special niece, Catherine Thomas. She will also be dearly missed by her nieces, nephews, cousins, family and friends too numerous to mention.
She was preceded in death by her parents: Catherine and Egbert Olivacce; brothers: Ronald Olivacce, Roy Olivacce and Francis Olivacce; and sisters: Evangeline Barnes, Colliter Olivacce, Marie Olivacce and Martina Olivacce.
Funeral arrangements are entrusted to Turnbull's Funeral Home and Crematory Services.  The viewing will be held at 9 a.m., Saturday, Dec. 18, at the Blyden Memorial Chapel. A Celebration of Life Service will follow at 10 a.m.  The service will be livestreamed via Turnbull's Funeral Home link: https://www.facebook.com/profile.php?id=100063497772714.  All COVID-19 protocols will be observed.
Family and friends may offer their support by sharing a special memory or message by sending tributes to irenethomas.tributes@gmail.com.  Funeral Arrangement by Turnbull's Funeral Home and Crematory Services