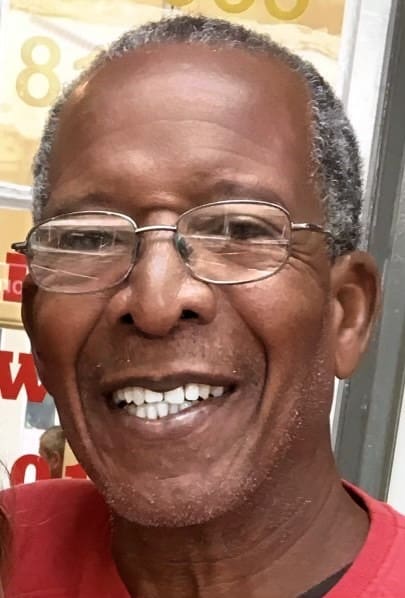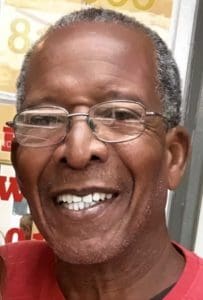 With deepest sorrow we regret to inform our Virgin Islands community of the passing of Ivan C. David Jr. (April 2, 1945 – Oct. 22, 2021).
A native of St. Thomas, Ivan spent his formative years here before moving with his family to Peekskill, N.Y. He graduated from Hendrick Hudson High School in Montrose N.Y., excelling in the sport of wrestling, before heading west to attend Huron College in South Dakota.
Ivan served honorably in the United States Army's famed 11th Armored Cavalry Regiment (Blackhorse Regiment) during the Vietnam War. He returned home in 1968 to his beloved island of St. Thomas where he lived for the majority of his adult life. A civil servant and a leader, Ivan served as a police officer and worked until retirement at the United States Postal Service.
A pioneer in the U.S. Virgin Islands Olympic movement and first medal winner for the territory, Ivan won silver medals for freestyle wrestling in both the 1966 and 1970 Central American and Caribbean Games. He went on to place 9th in the 1975 Pan American Games, and then represented the U.S. Virgin Islands in the 1976 Summer Olympics in Montreal where he held the honor of flag bearer for the USVI delegation.
A long-time president of the USVI Olympic Wrestling Federation, Ivan donated countless hours of his time over the last 35 years, mentoring youth in his favorite athletic activity – wrestling — until 2020 when the COVID-19 pandemic closed down his children's program.
A well-read and well-traveled gentleman, Ivan loved the ocean, the island and the people he met from all over the world. He was an extraordinary linguist and a most interesting conversationalist.
He is survived by his eldest daughter with Eddream Rodgers Lawrence, Natasha Nefertiti David-Walker Jones (Earl "Blue") Atlanta, Georgia.
To his union with Kathleen Rose Sullivan were born: Ruth Ann David of Charlotte Amalie, St. Thomas; Ivan Charles David Sullivan III (Laura) of Bohemia, N.Y.; Isaiah Liston David-Sullivan of Stockholm, Sweden; Rena Rose David (Scott/fiancé) of Charlotte Amalie, St. Thomas; and Alexander "Willy" David (Latoya) of Charlotte Amalie, St. Thomas.
To his union with Gayle Jester David was born Gabriel David of Dallas, Texas. He is also survived by grandchildren: Kayla, Shaiah, Yashamay, Keely-Jedidiah, Shawn, Arianna, Maya Rose, Monty and Jax.
Ivan is survived by his long-time partner and love, Corinne Van Rensselaer.
Ivan's siblings: Milton David (Bibi), Courtney Mahoney, Danny David (Stephanie), Wilfred David, Cheryl Watkins and Dale Henry all mourn his passing.
A very special aunt, Hyacinth "Hyo" Curtis, and a 'friend like a brother' Joseph "Joey" Tuitt also grieve the loss of  a nephew and best friend, respectively.
Ivan was preceded in death by his parents: Ivan Charles David Sr. and Ina Alberta David; and his siblings: Joseph David, Liston David, Burton David, Lorna David and Melinda David.
Ivan absolutely adored his extended family, especially his nieces and nephews. He also shared many beautiful bonds with his cousins, sisters-in-law and dear friends who are connected by a common thread — they all loved and cherished him.
He touched the lives of so many people at home and across the world during his 76 years of life. Although we are in pain, we are comforted by his immense contribution to the community and his incredible, personal impact on our lives.
A public celebration of the life of Mr. Ivan Charles David Jr. is forthcoming in due course, date TBD.