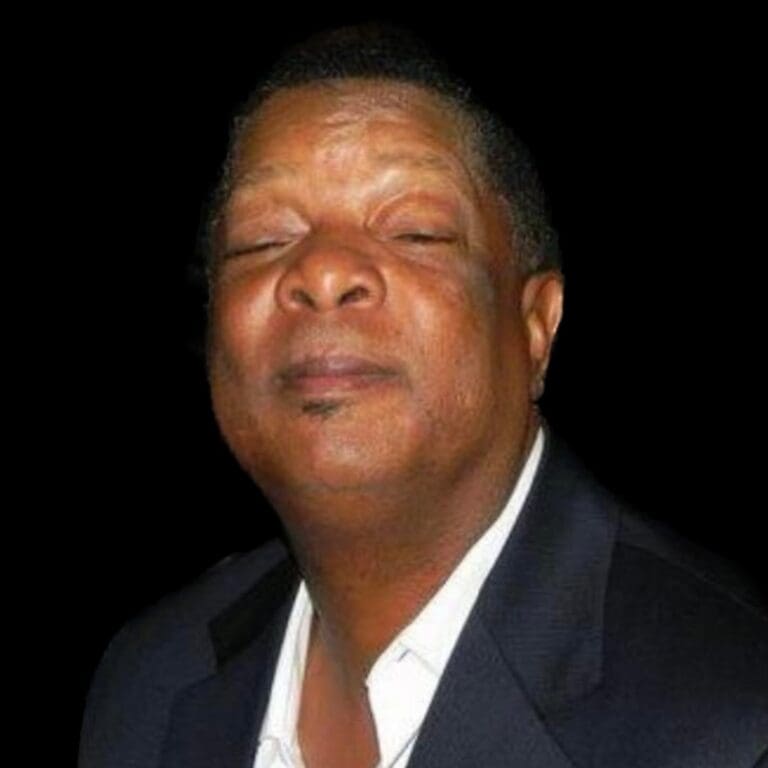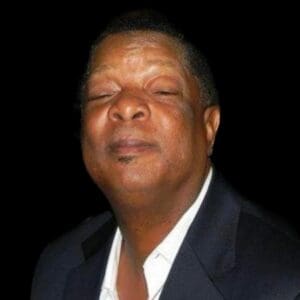 It is with heavy hearts that the family of James Alden Richards Sr. announces his passing at the age of 74 on Monday, Sept 4, in Miami, Fla., surrounded by his loving family.
Alden, as he was known to all, was born on Oct. 17, 1948, on the island St. Thomas, Virgin Islands to John Alwyn and Ada Comissiong Richards. He was the youngest of the couple's six children. A proud "Savanero," he never failed to point out the house in which he was born whenever passing by.  In the mid-1950s his family relocated to Miami to further the musical career of his father, "Lad" Richards.
While in Miami, Alden attended elementary school and began his secondary education at Booker T. Washington High School. When his family returned to St. Thomas, he continued his education at the Sts. Peter & Paul Catholic School, graduating with the class of 1966. He attended the College of the Virgin Islands (now the University of the Virgin Islands), graduating with a bachelor of arts degree in psychology in 1976.
Alden was a health and physical education teacher for over 30 years with the Virgin Islands Department of Education. He taught at Wayne Aspinall Jr. High School, Jane E. Tuitt Elementary School, Charlotte Amalie High School and Bertha C. Boschulte Middle School. In addition to basic physical fitness skills, he enjoyed working with his students to develop their abilities in basketball, softball, football, soccer and of course his favorite sport, tennis.
Alden was well known for his involvement in cultivating the sport of tennis in the territory. He dedicated years to the coaching and teaching of both children and adults. In addition to his major involvement with the development of junior tennis and the Virgin Islands Tennis Association, he also served as coach for the University Sports Federation and captain of the V.I. Davis Cup team. He was a part-time tennis instructor at the University of the Virgin Islands. He held the position of "tennis pro" at many local venues, including the St. Thomas Yacht Club, Bluebeard's Castle Hotel and the former Stouffer Grand Beach Resort. His love for the sport allowed him to travel the world, coaching VI teams as they played on both the U.S. mainland and international locations such as China, Cuba, Japan, Mexico and Serbia.
He was preceded in death by his parents: John Alwyn Richards Sr. and Ada Comissiong Richards.
Alden is survived by his loving wife of 41 years, Cynthia A. Perry Richards; son, James Alden 'Jamie' Richards Jr., daughters: Jendai Richards and Anya Richards; adopted daughter, Djalna McSween; grandchildren: Armani and Kayla George, London Broderick, Aria Richards and Joshaun Fenton; brothers: John A. Richards Jr., Enrique Richards and Albert Richards Sr.; sisters: Tess Haney and Sally Morton; uncle, Gilbert Comissiong; brother-in-law, James Haney Sr.; and daughter-in-law, Alena James-Richards;
He is also survived by sisters-in-law: Clara Richards, Kathleen Richards and Felicita Richards; nieces: Aisha Richards, Fawn (Clayton) Day, Kristie (Richard) Wright, Lisa Haney, Kateri (Keith) Criswell, Nikole (Kevin) Jenkins, Michelle (Joel) Richardson, Kim (Steve)Tolbert, Chantal (Ivan) Figueroa, Tess (Adam) Flowers and Amber (Timothy) Lake; nephews: Herbert Morton Jr., James (Monique) Haney Jr., John (Kamille) Richards III and Albert (Genelle) Richards Jr.; and godchildren: Ervin Dorsett Jr., Monique Dorsett and Grayson Belle.
Other survivors include close family and friends: Dr. Sidney Comissiong, Joel Comissiong, Nicole LaBorde Joseph, Jason George, Sharlene Harris, Devin Dandridge, Louis Taylor Jr., Natasha Jones, Oren Stephens, Wayne John, Samuel "Captain" Harris, Hubert Bailey, Alaric Joseph, Dr. Ronald Harrigan, Arthur Solomon, Pedrito Estrill, Keith Soanes, members of the Sts. Peter and Paul class of 1966, members of the Brown, Husband, Lewis, Morris, Nicholas, Richards, Smith, Wallace, Boschulte and Comissiong families, including great-nieces and great-nephews, cousins, and other family, friends and loved ones.
Relatives and friends are invited to attend the first viewing from 4-6 p.m., Friday, Sept. 22, at Turnbull's Funeral Home. A second viewing will be held at 9 a.m., followed by the funeral service at 10 a.m., Saturday, Sept. 23, at St. Andrew's Episcopal Church.
The family kindly asks that in lieu of flowers, you consider a donation in Alden's name to St. Andrew's Episcopal Church or the Posh Rock Tennis Foundation Inc.
Tributes are welcomed. Please send to tributesforalden@gmail.com by Sept. 17.
Expressions of sympathy to the family may be made online at www.turnbullsfuneralhomevi.com. Professional Services have been entrusted to: Turnbull's Funeral Home and Crematory Services., 3815 Crown Bay Ste 10, Charlotte Amalie, St. Thomas, U.S. Virgin Islands 00802.