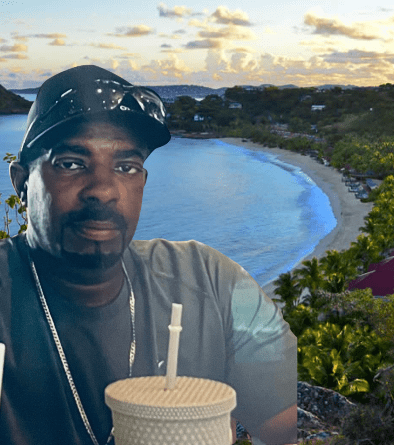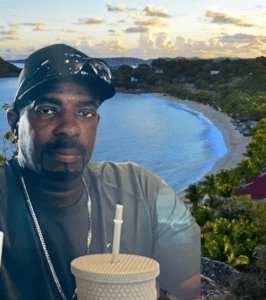 Winston Eugene Williams, a resident of Florida passed away on Thursday, Sept. 7. He was really loved by everyone who met him. He lived in Florida for 10 years and was employed by Embry-Riddle Aeronautical University for 10 years. (Sunrise June 16, 1968 – Sunset September 7)
He is preceded in death by his mother, Irene Maria Farrelly Williams and father, Francis Williams Jr.
He is survived by his wife, Rishina Penn-Williams; daughter, Tiffany N. Williams; son, Terrance E. Williams; brothers: Francis Williams III (STX), Roy Williams (Fla.) and Michael Williams (STX); sisters: Linda Williams (Ga.) and Latoya Williams Coker (Ga.); and nieces and nephews: Shanice Williams, Rochelle Williams, Marquez M. Williams, Maleya Z. Williams, Alanna Coker, Amiel and Aiva Hunt, Andrea Edwards, Yanalisse Frederick, and Haley and Halyn Edwards.
He is also survived by brothers-in-law: Andrew Edwards and Jessie Frederick; sisters-in-law: Amanda Edwards-Hunt, Michelle Penn, Holly Frederick, Kelly Frederick-Poleon and Stacey Frederick; mother-in-law, Peveril Frederick; fathers-in-law, Jerome Frederick and Michael Penn; numerous aunts, uncles and cousins as well as in-law aunts, uncles and cousins; and many friends made on this life's journey.
A private family-only viewing will be held on Thursday, Sept. 21, at Woodward Cremation and Funeral Services in Daytona Beach, Fla.
A Celebration of Life Memorial Service will be held on Saturday, Sept. 23, at Woodward Cremation and Funeral Services. Friends and family will meet on Daytona Beach where we will release sky lanterns as prayers/wishes are sent to any loved ones lost.
Winston had a passion for planting and working with the earth. His family asks that people plant a tree in his honor. To plant a tree in honor of his memory, visit any tree store in your local area or visit an online store like www.alivingtribute.org.
Celebration of Life Service address: 167 Ridgewood Ave., Daytona Beach, FL 32117