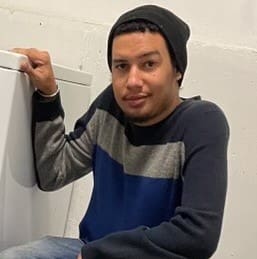 Jason Henderson died on Sunday, March 6. He was 23 years old.
He is survived by his mother, Irene Harris; father, John Henderson; stepmother, Julie Henderson; siblings: Whitney Touissant, Tifaney Legrand, Wendell Parris III, James Henderson and Melaney Henderson; and aunts: Bonnie Henderson, Barbara Adams, Elizabeth Galiber, Vivi St. John, Charlene Henderson, Dee Henderson, Gloria Harris, Jackelyn Canton, Kanika Pennyfeather and Ruth Harris.
He is also survived by uncles: James "Bucky" Henderson, Norman Henderson, Michael Henderson, Morris Henderson, Harry Harris Jr., Alfred Harris and Olric Harris; nieces: K'layah and Olivia Parris, Madison and Morgan Legrand, and Jaleah Henderson; and nephews: Wendell Parris IV, James Henderson Jr., and Christian and Cameron Touissant; as well as the entire Harris and Henderson families and friends too numerous to mention.
A viewing will begin at 9:30 a.m. to be followed by a funeral service at 10:30 a.m., Friday, March 25, at St. Patrick's Catholic Church. Interment will be at Kingshill Cemetery.
Professional services are entrusted to James Memorial Funeral Home Inc.