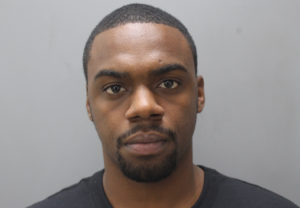 A popular St. Thomas boxer and reality TV show performer is the subject of a federal rape trial, scheduled to begin Monday in federal District Court.
John Jackson, 32, is facing charges of aggravated rape and production of child pornography.
Jury selection for the trial is scheduled to begin Monday morning. Jackson is facing federal charges of sexually exploiting a female minor who was 15 at the time of an intimate encounter that allegedly took place in 2019. Pending charges include production of child pornography, first-degree rape, aggravated second-degree rape and transportation with intent to engage in criminal sexual activity.
According to court documents, the defendant used the minor's cell phone to record a sexual encounter between them and then informed the minor he would transmit the recording to his own cell phone. Under U.S. Code, Title 18, Section 2251, anyone who "employs, uses, persuades, entices or coerces any minor to engage in, or who transport any minor in or affecting interstate or foreign commerce, or in any territory or possession of the United States, with the intent that such minor engages in any sexually explicit conduct for the purpose of producing any visual depiction of such conduct" faces harsh penalties if successfully prosecuted.
The statute also holds parents and guardians of minors involved in the conduct described as accountable.
John Jackson is the son of middleweight boxing champ Julian Jackson. Along with his brother, Julius, he trained in the sport from his teenage years. Together, the brothers represented the U.S. Virgin Islands at the Summer Olympics in Beijing 2008 and began boxing professionally in 2009. Around the same time, the younger Jackson became a local celebrity, appearing in a local music video in 2009 and appearing as a contestant in Season 5 of a national reality show – the Contender – in 2018.
If found guilty at trial, Jackson faces a potential sentence of 15 to 30 years in prison. He was ordered into federal detention in February 2019 after the court determined that no conditions could be set that would guarantee he would appear at future court proceedings. Since then, Jackson has been behind bars at the Metropolitan Detention Center in Guaynabo, Puerto Rico.