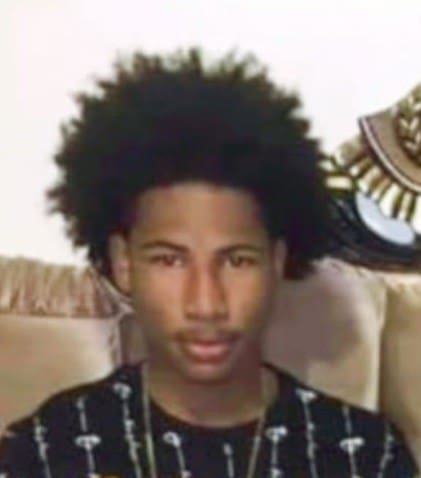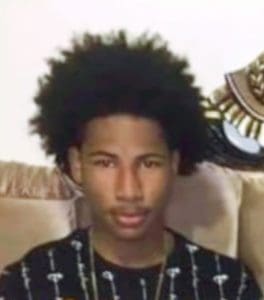 Kimani Christopher Perdomo, also known as "Mani" or "Mani Dan," of John F. Kennedy Terrace died on May 9, at the age of 16.
He is survived by his mother, Kamilla Matoo; father, Angel Freiline Perdomo; stepfather, Hashim "Bomber" Simmonds; sisters: Kiarra Perdoma, Shania Perdomo, Jazmine Matoo and Senaira Perdomo; brothers: Damian Matoo, Vashel Perdomo, Tantian Perdomo and Antuan Perdomo; grandmothers: Burnett Matoo, Elba Ross and Sanora Graham; and aunts: Kimberly Matoo, Jaynerisse "Beba" Allen, Kellie Johnson and Carmen Charles.
He is also survived by uncles: Kendall Matoo, Randal Matoo, Wayne Lett, Angel "Najo" Perdomo, Johnny Rodriguez Ross, Sylvester Gilbert and Kameel Allen; great aunts: Hyacinth Inniss, Vera Connor, Monica Jerry, Pearline Brown, Catherine Kate Poteat and Lou'Ann Gallop; great uncles: Daniel Gumbs and Clarence Brown; godparents: Sheniffa Boyce, Maribel Encarnacion and Sylvester Gilbert; and girlfriend, Kiara Neptune.
Other survivors include special friends and extended family: Adryon Gonzalez, Naisha, Monica Lloyd, Plaza Extra East family, Jeffers family, the Jarvis family, Anna Serrano, Rosemarie Charles and family, Doris Sutton, the Cock Fighting family and all the Go Fund Me Donators, Dimari and the Graham family, Jahleel Williams, the Canton family, Massiah Rosario and Dandre Francis; cousins and other relatives: Kayan Matoo, Jahnary "Tote" Matinez, Naisha Lin Perdomo, Angel Najo Perdomo Jr, Angelina Perdomo, Amara Lett, Kenji Matoo, Jahriel Encarnacion and Kameel Allen Jr.; as well as other relatives and friends too numerous to mention.
The viewing will take place at 9 a.m. followed by a funeral service at 10 a.m., Friday, June 4, at Ebenezer Methodist Church, Estate Richmond. Interment will be at Kingshill Cemetery.
The family respectfully requests that those in attendance wear festive colors. Kindly, do not wear black and white or all black.
Due to the COVID-19 pandemic and public health regulations, all attendees must wear a mask and adhere to social distancing.