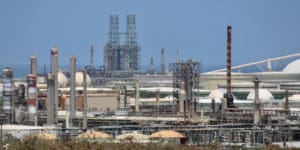 The V.I. Department of Labor (DOL) will again host an outreach event to support the public and individuals recently impacted by the Limetree Bay Facility lay-offs with a Rapid Response Information Session from 3-5 p.m., Friday Oct. 1, at the Career and Technical Educational Center at the Educational Complex cafeteria.
What is Rapid Response?
Rapid Response is designed to quickly assist individuals when they have been affected by a layoff or a plant closing. This occurs by coordinating services and providing immediate aid to companies and their affected workers. Rapid response teams work with employers and any employee representative(s) to quickly maximize public and private resources to minimize disruptions associated with job loss, by bringing together human services, the Division of Personnel, banking resources and the Department of Labor team.
The Department of Labor's vision is to administer a system of effective programs and services designed to develop, protect and maintain a viable workforce. Representatives from government agencies and employers will be on-site to provide information on employment opportunities.
The V.I. Department of Labor is prepared to serve at least 35 individuals who have currently been affected. The DOL team consists of: workforce development, unemployment insurance and labor relations. Labor will provide information regarding career services, filing for unemployment insurance, employment opportunities and training.
Rapid Response is authorized by the Workforce Innovation and Opportunity Act.