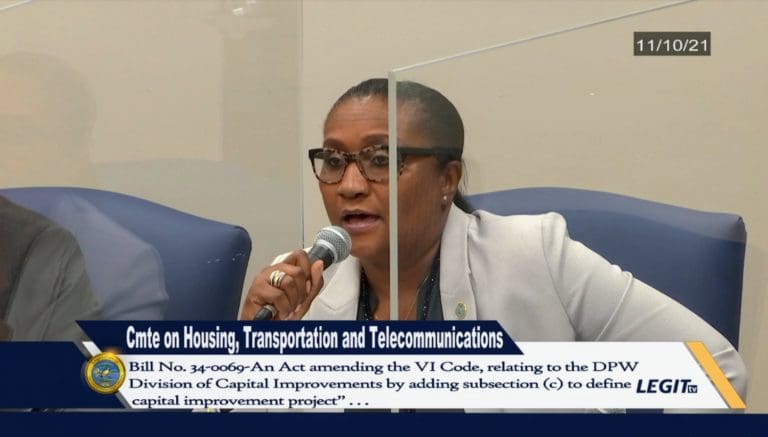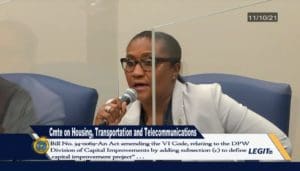 The Housing, Transportation and Telecommunications Committee advanced legislation during Wednesday's hearing that aims to accelerate the completion of some 80 capital improvement projects still waiting to be started, particularly developments projected to cost less than $500,000.
Department of Public Works Commissioner Derek Gabriel, who testified during the hearing, said part of the problem lies with capacity. The department's in-house engineers, architects, and project managers are overburdened with the number of projects, tight schedules, and timelines.
"Oftentimes, we see where smaller projects are lost in the shuffle because agencies do not have the resources to allow for proper management and execution," Gabriel said.
Should the legislation be adopted into law, the department's commissioner said it would provide the Capital Improvement Projects Division with the tools and resources to successfully execute small projects in a timely manner.
If enacted, one of the directives of the legislation would require the department's commissioner to maintain a master contract supplying information about architectural and engineering services for all projects in the U.S. Virgin Island under half a million dollars in cost.
Gabriel was in support of the master services task order contract and told the committee the "tool will aid government agencies in getting the support they need once they have the necessary funding to dedicate."
One of the bill's sponsors, Sen. Donna Frett-Gregory, said, "capital improvement projects in the Virgin Islands simply aren't moving as fast as they should."
Though the territory has "received significant federal funding," residents bear witness to the protracted process of seeing capital improvement projects to completion. However, Frett-Gregory said there are many challenges discussed behind closed doors that the public isn't privy to – but needs to be.
"One of the reasons is because we have a number of government entities who do not have, internally, the procurement and the division [in-house architect and engineering services] that will take care of the large capital projects. So once the funds become available to them, they now have to go out and secure, at a minimum, three bids to ensure they are able to move forward with their projects. And we know how long that process takes in the territory, right?"
Frett-Gregory added, "By the time we look around we're sitting six months in" for projects that can be as straightforward as a generator purchase and installation for the Golden Grove Correctional Facility. "This bill seeks to remove that challenge."
The legislation was unanimously forwarded to the Rules and Judiciary Committee for further review.
A separate bill seeking the Virgin Islands Affordable Housing Program to provide first responders with designated affordable housing was held in the committee.
Sens. Marvin Blyden, Genevieve Whitaker, Samuel Carrion, Steven Payne Sr., Dwayne DeGraff, and Kurt Vialet were present for the hearing. Sen. Janelle Sarauw was absent.