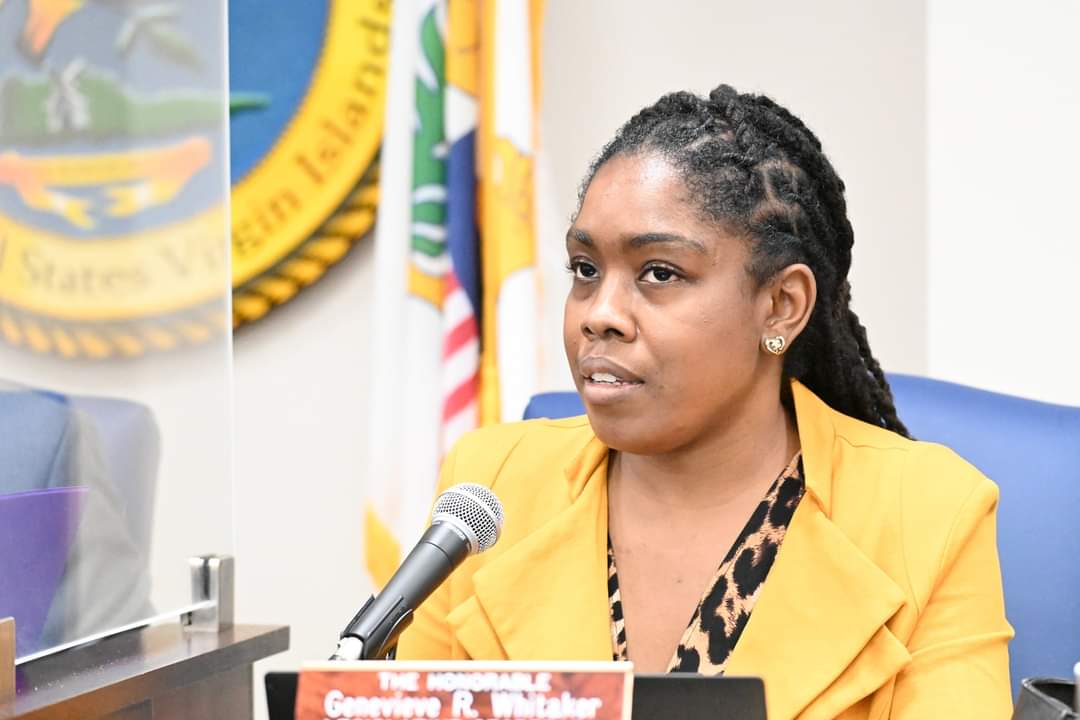 In a step towards equity, the Rules and Judiciary Committee advanced legislation during Monday's hearing directing the governor to make a "good faith effort" to balance genders when appointing members to the over 100 U.S. Virgin Islands boards and commissions.
Sen. Genevieve Whitaker, who sponsored the legislation, said the territory's legislators had a choice regarding women's rights in leadership – they could either follow in the nation's footsteps or join the rest of the world pushing for gender equity.
While tackling the fight for parity, Whitaker said she and her team put together a list comprised of the most influential territorial boards and commissions. Of these 22 boards and commissions, Whitaker said 19 have male appointed chairpersons, and the remaining seats are weighted heavily to the male gender.
The idea of equity, a balance between the two genders, within government entities is one that Whitaker said is important as imbalances cause adverse impacts on economic and social development "because you really do need perspectives from both genders."
New Horizon Women's Democratic Club Inc. President Abbelle Baker said the legislation was timely because with Congress' recent passing of the Equity Act 2021, "it is time the Virgin Islands move beyond simple conversations to a more concerted effort to make gender balance initiatives an integral part of a transformative culture and policy agenda."
Though all committee members pledged their loyalty to impartiality and "support women," there were members who, in the same breath, had concerns over the legislation. Sen. Franklin Johnson said his concern was a matter of practicality and questioned what would happen if the board responsible for cosmetology couldn't fill half the seats with men.
Appearing offended, Baker would not answer Johnson's question, only saying it was "interesting" he had "referenced the cosmetology board when you are making a reference to women and equity."
Whitaker reminded the committee that the legislation does not call for a 50/50 split between the genders but reads succinctly, "This bill directs the governor to make a good faith effort to make sure the genders are balanced when appointing a member to boards and commissions to the extent feasible."
But Franklin said, "it's hard."
He added: "It's difficult to put restraint and start doing numbers, and then you don't have candidates to fill. This is my only problem with this if you don't have that male. Let's take nursing, for example."
Chair of the committee, Sen. Milton Potter, said he agreed the task was too "challenging" and that the territory doesn't "have that luxury right now to say every board and commission in the Virgin Islands we are going to utilize our best effort to have them 50/50, male versus female."
Other members, like Sen. Kurt Vialet, took gender out of the equation entirely and were content with a board fully comprised of all women or all men and lacking any gender diversity. "I believe members of the commission should be selected based on qualifications and capacity … we just need the best to make sure that we have the best individuals at the table."
But the legislation drafted by Whitaker is not about male equity, as Franklin said, nor is parity a competition pitting male against female as Potter said, and it is not legislation where the female component can be ignored as Vialet said.
Whitaker introduced legislation this November about balancing leadership roles to return female equity. In cases where it is not "feasible" to do so, the governor is not bound to a 50/50 split between the genders.
While contested, the legislation was advanced by four votes, with one abstention, and one senator absent.
Sens. Milton Potter, Novelle Francis Jr., Carla Joseph, Franklin Johnson, Genevieve Whitaker, and Steven Payne Sr. were present for the hearing. Sen. Kenneth Gittens was absent. Additional non-committee members were also present.