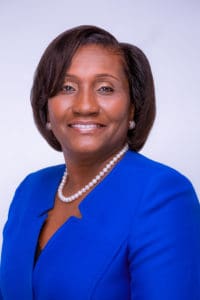 Educators' focus should solely be on student achievement. The territory has delayed progressive public education reform for far too long and, in a sense, abandoned the idea. Children in the United States Virgin Islands deserve to attend safe, well-equipped schools that provide 21st -century academics. As one who has worked more than 15 years in the education system, including a tenure as Commissioner of Education, I have witnessed the difficulties of maximizing student achievement while attempting to address the physical conditions of our schools.
That is why the School Construction and Maintenance Act is necessary. Bill No. 34-0079 serves as a blueprint to modernize and maintain the territory's public schools and would address the decades long vexing issues. It has been an idea of mine since my time at the Department of Education. For over a decade, I have collaborated with territorial and national stakeholders, researchers and thought leaders to develop a logical, hands-on approach to modernizing and maintaining our school buildings and facilities. I stand on the premise that the Commissioner of Education and the Department of Education's primary focus should be on maximizing student academic success. Removing the responsibility of maintaining and constructing schools from the Commissioner of Education is prudent and wise.
At the start of every school year, we hear about schools not being prepared for the return of our students. Then there is the annual ritual of waiting until the summer break for maintenance repairs to occur as our children continuously enter unsafe buildings daily. Bill No. 34-0079, failed recently in the Committee of Education on a 3-3 vote with one abstention. Delayed repairs to our schools and facilities, our teacher working in and students learning in a less than ideal environment should not continue to be the norm! In fact, approximately one month to the day the committee defeated the measure, AFT 1825 and AFT 1826 organized protests of its members working conditions.
This idea of separating maintenance and construction from educators is not novel; hence, we are not reinventing the wheel with this legislation. States across the nation have recognized the importance of this separation. They created what we attempted with this measure, jurisdictions across the nation have entities whose primary focus is on maintenance and construction of schools and facilities. The time is now for us to take bold action to ensure that our students, faculty and staff are entering safe and structurally sound buildings and facilities. The Bureau of School Construction and Maintenance would guarantee the prioritization of maintaining, renovating our schools and facilities, and when necessary, constructing new schools and facilities to ensure that our students are learning in a safe and modernized environment.
Removing infrastructure management from the Department of Education's responsibility is not an indictment of the department's capabilities. Despite unforeseen challenges such as natural disasters, the bureau would be uniquely poised to ensure a strategic plan is in place for the continued maintenance and repairs of our school buildings and allows for the Department of Education to be laser-focused on developing curricula and maximizing student achievement. We have all heard the collective cry to improve student achievement in the territory. Bill No. 34-0079 is one way to ensure we get a win for our students.
One will argue that the Bureau of School Construction and Maintenance will create another layer of bureaucracy. However, it does not; the bureau will operate like any other bureau within our government. Under the leadership of an executive director, the bureau will remain within the Department of Education for budgetary purposes only. The executive director will report to the governor and will be required to have the knowledge, skills and experience in engineering, architecture, construction management, architectural engineering or other similarly related fields.
We must ask ourselves, "Is it enough for us to wait on natural disasters to secure funding to build and maintain schools?" Enough with subpar accommodations, enough with mediocrity and enough with settling; our children deserve better. As we build new schools in the territory as a result of the storms of 2017, we do so once again without maintenance plans in place. Are we okay with knowing that 10-15 years from now we will be having the same decades-old conversations about the dilapidated state of our schools? Are we as elected leaders satisfied with just having oversight discussions without action? This will not only be an investment in our infrastructure but also in our children. The measure identified annual funding for school maintenance, which has been severely underfunded. This measure will require the Legislature to commit to funding the maintenance of our schools in earnest.
As leaders, we must be amenable to taking risks for the betterment of the Virgin Islands, and our children's educational achievement should not be an exception. It is no longer acceptable to complain about the state of our schools if we are unwilling to take bold action. We cannot keep doing the same things and expect to achieve different results. It is my hope that this measure will be revisited. I will continue to be relentless in my pursuit of ensuring that our schools are properly maintained and that our students can learn in a safe environment!
A copy of Bill No. 34-0079 can be accessed at www.legvi.org.
Respectfully,
Donna Frett-Gregory, Senator – 34th Legislature