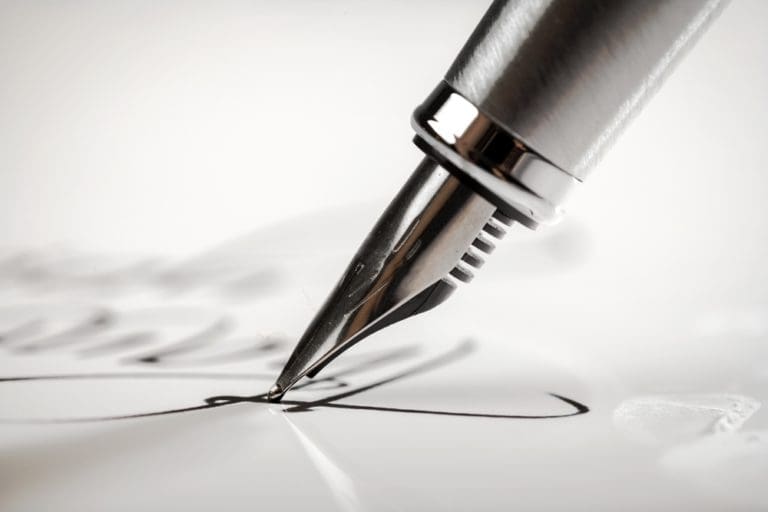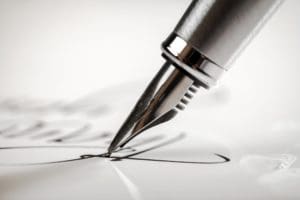 With less than two weeks left until Aug. 16 (school start date), we, the Ad Hoc Committee to Reverse the Vaccine Mandate (RTM) at the University of the Virgin Islands, are seeking community support to help us organize, research, and properly carry out our civic duty to respectfully and professionally dispute our right to equal education at UVI.
Ultimately, we know that the safest way is for us to all attend school and work is virtual until it is safer to be out more regularly. That approach has been DENIED, along with the medical and religious exemptions of the employees that were also DENIED, no matter which professional physician or clergy member attested to them. We're not sure what's the point of "offering" them if they had already intended to deny them. Numerous persons have been told that there was never any intention of approving most of them because they want 100 percent vaccinated campus, even though they can't control who comes on campus or what happens off campus. The information is reviewed against the CDC, against the EEOC which is the Equal Employment Opportunity Commission and any other entity out there that's associated with the rules and regulations of employment and then a decision is made.
UVI believes that having 100 percent vaccinated people is the best way they can keep us safe on campus, but the CDC website states that, "If you are fully vaccinated and become infected with the Delta variant, you can spread the virus to others."
Not only does UVI not have a plan for allowing visitors to the open public campus but transitioning to stay at home is the safest alternative and, at the least, offering regular testing and various other methods, which they already had a plan for, is more effective.
We are suggesting that the UVI Board of Trustees use alternative methods of keeping our campus safe, including what the United States president and other leaders are using as an alternative to mandates, which is weekly testing. We are encouraging more of our professors to offer their courses virtually as well as other supplies for at-home learning. We intend to follow all safety protocols and even serve as peer leadership in influencing other students to do the same.
UVI should do what is really the safest thing for us all – temporarily go virtual or provide actual informed consent, and due process – to respect its students and employees. Using the extreme of mandating an experimental vaccine is enforcing an unknown risk without informed consent that is unnecessary, kills the morale of the institution, thus creating a brain drain while decreasing community trust and support. AARP "Even after a vaccine is fully approved, it continues to be monitored for safety," so it is proven to be safe altogether, just that its efficacy seems to be comfortably working.
(https://www.aarp.org/health/conditions-treatments/info-2021/full-fda-approval-COVID-vaccine.html)
Why are weekly testing and the other methods good enough for the federal government, yet not good enough for the only HBCU and institution of higher learning in the USVI? We educate not only the territory, but the Caribbean, our African diaspora, and both national or international students.
As promising responsible students at the University of the Virgin Islands, we have attempted in various ways for weeks to listen, learn, and understand the reasons for the implementation of the UVI COVID-19 vaccination mandate. We started first by requesting support internally so that we could respectfully and professionally have proper guidance with how to voice our concerns and share our alternative solutions. We properly requested and met with Board of Trustee members to discuss some of the concerns and even suggested inviting the staff representation to the meeting since we knew they too voted to reverse the mandate. We have intentionally refrained from negative media publicizing, turned down controversial talk shows, belittling, or name-calling of our UVI officials and have not harassed or otherwise disrespected the institution or its administrative leadership. All this and more, although the same has not been extended to us.
The treatment we have been experiencing greatly lacks compassion to say the least and is other than humane. While we won't waste too many words getting into all of it, we will share just some small insight.
It is important to note that our faculty have the ability to teach their classes virtually if they want to and students can request that of their professors. Some faculty have shifted to accommodate the students and others have no intention of teaching virtually and are advising students to comply and get vaccinated.
We have had professors who are supposed to be teaching and supporting us sending threatening messages in various forms or conspiring in activities to discredit and attempt to railroad and humiliate us. There were one-sided assignments and public forums where we were spoken to cynically by our own peers who were intentionally encouraged to behave that way towards us. We have attended so-called "town hall" meetings where we could not even show our faces or speak, but only hope that our questions, typed into the chat, would be selected, and responded to directly without the cut and paste, "see the website" responses. We have had the administration strongly imply that we are being selfish and should give up some of our constitutional and human rights for others. We have had professionals and experts respond to our thoughtful questions by sharing already proven dishonest information with us as if we are ignorant of information that is publicly available on the same websites quoted against our questions and points.
Is this how we too should treat our future leaders, educators, physicists, and professionals?
Nevertheless, we still peacefully and professionally expressed gratitude for their time and stated that we will continue to do our best to continue respectfully, and legally exercising our rights and civic duties. Not having civics offered at the university, we have had to figure things out on our own as we go, which took much longer than we would've hoped before we learned how to tame our emotions and allow our logic and preparedness to be communicated. Since we are serious students interested in guiding our own effective learning, we studied together with help from the community.
We agree that the quality of education provided by most faculty is lowered when offered virtually, because they unfortunately are continually allowed to use antiquated teaching pedagogy without regularly enforced professional development and assessment of their competence to improve their teaching abilities. Many of them haven't yet caught up with the 21st Century learning theories, methods and technology proven to be more effective for meeting the multigenerational needs of the adult learner. Given the choice of a temporarily lowered standard of education and relinquishing our right to body autonomy, we decide to use other methods to protect our health practices.
(https://edservices.wiley.com/meeting-different-generational-needs-for-a-strong-adult-learner-experience/)
If visitors can be allowed on campus, once strictly following safety protocols, then so should students and employees. Also, if UVI is mandating the vaccination they have a duty to inform us of the risk we are taking and ensure that no exempt person is being discriminated against due to what should be a free medical choice.
We just want to attend our university like the other students on the campus or if necessary, virtually to keep us all safe. Some of us are vaccinated, and others are not, but we are one voice united for the purpose of equal education for all safely, without a vaccination mandate.
We are also in support of the university staff who have already begun experiencing "adverse effects" to their employment if not vaccinated and continue to be threatened through behavioral coercion including psychological abuse justified by doing what they think is best for the greater good, that they can afford to or are able to do, not what is actually proven to be safest for all.
We are asking the UVI and general community to sign our petition (http://www.change.org/reversethemandate) if you agree and want the University of the Virgin Islands to:
1. Reverse all current and prior mandatory vaccination policies from being enforced,
2. Prohibit the implementation of any future mandatory vaccination policies that preclude any student from accessing their right to education;
3. Work together with students and faculty/staff to come up with a COVID-19 health plan and policies before Aug. 16, 2021, that does not infringe on any students rights to access education (or staff/faculty's ability to continue working allowing safe and flexible arrangements).
Other UVI students, parents, employees, alumni, and community members who agree are encouraged to continue contacting the Board of Trustees directly at uvitrustees@gmail.com, but even more importantly the senators and the governor have the power to put a stop to the mandate if they want to. Contact your favorite senator and public official to express your grievances regarding the mandate and people being terminated without the ability to get unemployment, even though they turned in legal and authentic medical and religious exemptions. You can copy our email address to help us stay motivated and knowing we're not alone.
Just because it may be legal doesn't mean it is right. Encouraging that people get vaccines or protecting our campus doesn't have to be done the way UVI is choosing to do it. There's another way and we are creative and innovative enough to figure it out together, if they are willing to try with that intention.
If our only land-grant HBCU and institution of higher learning in the territory is allowed to decide on its own rules without consulting the legislature, what else can it decide to do? Now the staff at both hospitals are also under a mandate. An email from UVI has clearly stated that they are serving as an example to the community for getting everyone 100 percent vaccinated. The way they are going about it is wrong and they are putting people with real medical exemptions at risk.
We still want to help figure it out together, but also realize the Board is seemingly not open to that, so we will continue to do what we must.
Visit www.reversethemandate.com, subscribe for updates and follow us @reversedmandate on Facebook, Instagram, and Twitter. Remember to sign the petition and please support our efforts, including our need for legal counsel by donating to our GoFundMe or contact 340-643-6863 to make other arrangements for contributing.