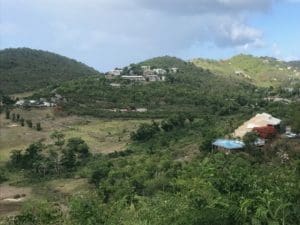 The economic and social impact from the loss of Mahogany Run Golf Course on St. Thomas since the two hurricanes in 2017 and now during the CIVID-19 crisis, are immeasurable. The inability to play golf will impact our ability to attract cruise ship visitors and land-based tourists who choose a destination in the Caribbean based on golf as part of their vacation. The lack of a quality golf course has a major impact on the second home housing market. Many seniors demand a golf course in the area they choose to retire.
St. Thomas residents, including children and young adults, feel the loss of Mahoney Run impacts their quality-of-life, as well. Golf is a wonderful activity for everyone, young and old.
Please investigate the status of the course. Will it return? Is there a buyer? Status of the owner?
David Shear of St. Thomas