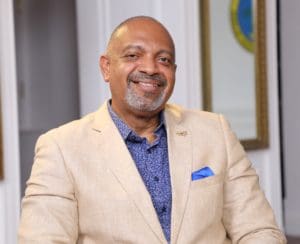 Lt. Gov. Tregenza A. Roach Esq. advises the public of the new fee schedule for the Notary Public Division. Effective April 1, the following fee amounts will be applicable for notary documents and services:
Notary Public
Notarial Documents (per document) $15.00
New Notary Applicant $150.00
Notary Renewal $100.00
Notary Renewal Late Fee $50.00
Notary Annual Fees $35.00
Notary Annual Late Fee $50.00
Apostille or Certificate of Authentication $30.00
Notarial Copies (per document) $2.00
The Notary Public Division is not accepting new notary applications at this time.  
Attorney At Law
New Notary Application $150.00
Notary Renewal $125.00
Remote Online Notarization (RON)
E-Notary Application Fee $125.00
E-Notarial Document $25.00
Mobile Notaries
Maximum Fee for Travel $25.00
A notary public may charge a travel fee if that fee is agreed upon by the notary and the client before the notary commences traveling to perform the notarial act.
For general additional information, contact the Notary Division at 774-2991.