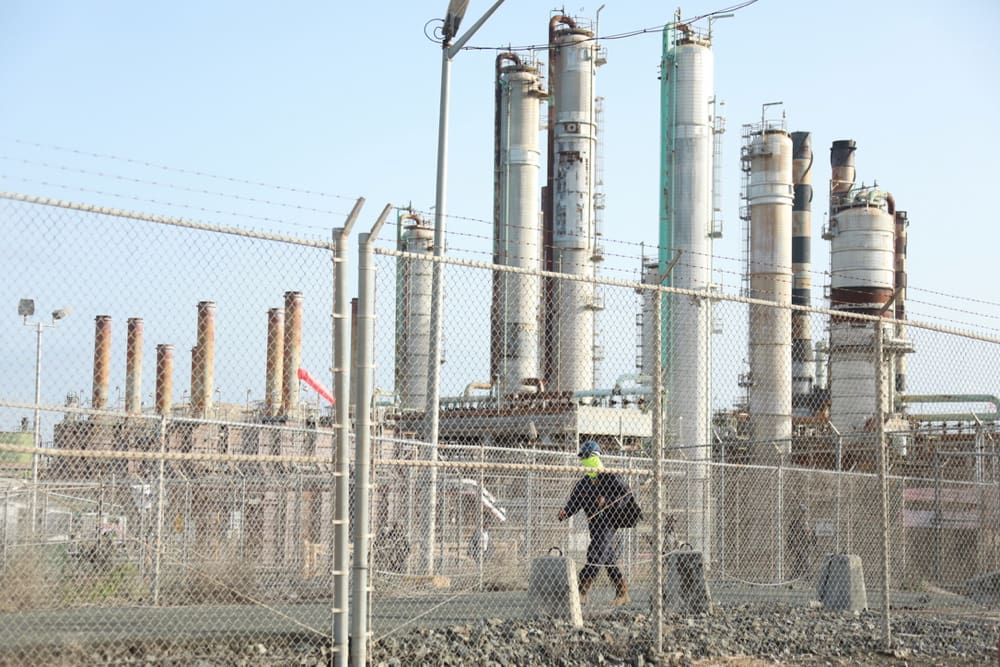 Limetree Bay could have a buyer for its refinery business by November, according to a bidding schedule and procedures proposed in the Bankruptcy Court of the Southern District of Texas – but it must find financing to stay alive long enough to get to that point, Judge David Jones told stakeholders Monday.
"We all need to figure out quickly what the next 35 or 40 days look like and whether we can survive," said Davis, who agreed to let the refinery spend through its remaining cash of $3 million to get through the rest of the week.
The short-lived operation filed for Chapter 11 bankruptcy protection in July with roughly $1.8 billion in debt. It needs an estimated $1 billion to upgrade the facility in order to remain viable, Reuters reported.
While lead Limetree bankruptcy attorney Elizabeth Green has called the refinery's liquidity situation one of the most dire she has ever seen, according to Reuters, she sounded more sanguine after Monday's meeting.
[adrotate group="6"]
"We have asked for $25 million and have received $5 million that could get us to the auction, so that is positive," Green said. "The goal is to see if there is a going concern buyer for the refinery."
On behalf of the Universal Plant Services employees who brought the refinery up to form for a restart, attorney Duston McFaul pressed to have the company's liens addressed. The refinery owes Universal $26 million.
Limetree's situation is so delicate, however, that Davis asked lien holders for patience.
"I don't care about liens if we are going to scrap this facility for pipe," the judge said. "I don't think anyone wants to foreclose on a contaminated facility on an island. Let's keep focused on what we can do to dig a path."
There was no speculation Monday on where the path will go. A scrapping procedure isn't out of the question, Davis said, in which case the court will determine how it's paid for.
A nine-member committee led by Michael Warner, an attorney for Pachulski Stang Ziehl & Jones, will represent Limetree's unsecured creditors who don't have counsel of their own. Eight members were drawn from the trades, and one from the hundreds of personal injury torte claimants in four civil actions, Warner said.
"We are very focused on the current remediation and cleanup for the health and safety of the whole island, and to make sure the employees who are currently working are being paid, and have no fear of not being paid," he said.
Proposed bidding and sales schedule
A dual-track process identifying a stalking horse as well as bidders was proposed for the sale of Limetree's refinery assets:
– Sept. 7: Bid summary deadline
– Sept. 10: Stalking horse designation deadline
– Sept. 17: Bid deadline and credit bid designation
– Sept. 22: Auction date
– Sept. 24: Deadline to file the designation of winning bid
– Oct. 4: Deadline to object to the sale
– Oct. 14: Sale hearing
– Nov. 1: Deadline for winning bidder to close the sale transaction
– Nov 8: Deadline for backup-bidder to close the sale, if applicable.
The actual schedule and procedures will be decided Friday.
Additional flaring
Chief Restructuring Officer Mark Shapiro was on St. Croix last week as Limetree successfully tested its famously malfunctioning flare No. 8 to assure it can safely de-gas the hydrocarbons remaining in the lines.
In order to decommission the plant, Limetree must add liquids to those remaining in the refinery and flare off the gas, a process that could take a number of months.
A cadre of technical employees, most of them contractors, remains at the plant to execute the purge plan as soon as the Environmental Protection Agency approves it.
"The more I read about this, the more I worry," Davis said. "The EPA is going to set the minimum standard. It won't bother me a bit if we exceed it."
Asked if Limetree will completely shut down, Shapiro said, "Probably, but we're not entirely sure."
Much depends on the ongoing valuation of the refinery as an asset, which will determine how much it can borrow to stay afloat, he said.
Also on Monday, Limetree separately announced that AMP Capital Investors has agreed to provide up to $100 million in term loans for Limetree Bay Terminals' use.
With the agreement, the Limetree Bay Terminals board has been restructured with AMP Capital in control, Limetree attorney Tad Davidson said.