Lots of changes have been made at Cinnamon Bay Resort and Campground over the past several months. Not only have new eco tents been installed, but the campground's restaurant has been revamped as The Raintree Cafe with several new menu items.
The resort and campground is also now featuring live music weekly. Visitors and locals alike can enjoy live entertainment steps from the beach.
On Tuesdays between 3:00pm and 6:00pm you can listen to the feel-good sounds of the Wandering Bridge Band. Hailing out of Hawaii, Bridgett is a Ukulele & Pianist singer/songwriter whose originals touch on themes of love and island life.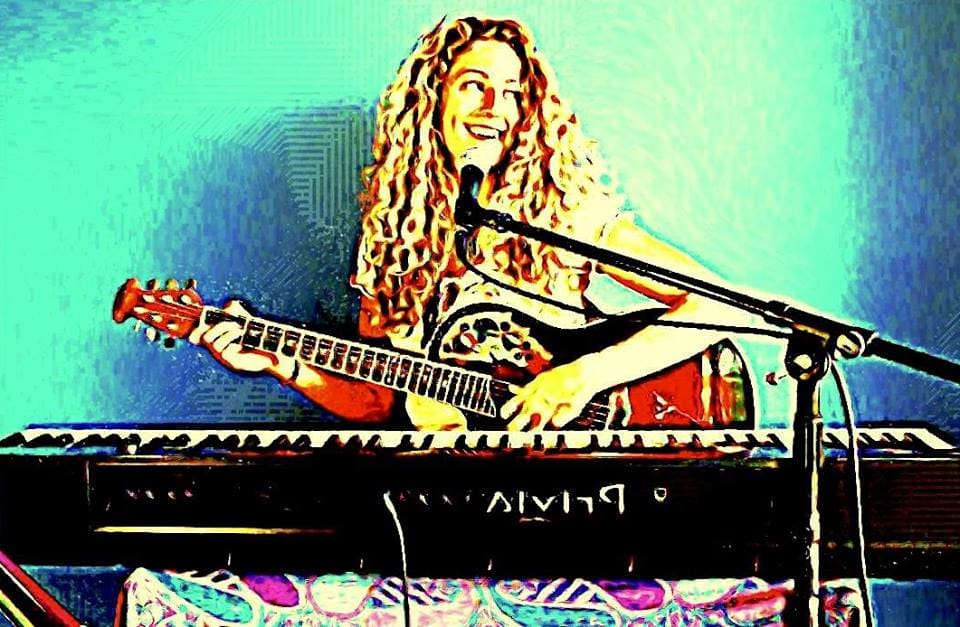 On Wednesdays Cinnamon Bay hosts an Open Mic Night between 5:00pm and 8:00pm. Noted as "The Best Open Mic On the North Shore", every week visitors of the campsite and local musicians come together and jam. The open mic is hosted by Bo Magnie, seasoned Coral Bay bassist and guitarist, and Miss Ingrid, island soul vocalist and guitarist.
Every week Bo brings out "The Ocho," his 8-stringed bass guitar. The crimson body is a sight to be seen and heard for any aspiring or professional musician. Extra guitars and microphones are on hand to accommodate travelers without any equipment and musicians/artists of all ages are welcome to come out and play.
Both music nights are perfect for date night or family night out. For information, visit Cinnamon Bay Resort's website www.cinnamonbayresort.com or Facebook page.