Pictured above: Lorelai Monsanta appeared in character at the March 14 event hosted by the St. John Historical Society. The event, "All Ah We, St. John Families" featured photos, artifacts and documents that told the tale of St. John people and their lives from the 18th, 19th and 20th centuries. Photo above courtesy of Judi Shimel.
GUINEA GUT — The ballroom at the Westin Resort filled with color and lively conversation Tuesday night as the St. John Historical Society celebrated the 100th Transfer Centennial.
Organizers welcomed about 200 guests to an event called "All Ah We, St. John Families."
It was a chance to view the history of St. John's people dating back to the 19th Century through photographs and artifacts.
[adrotate group="6"]
Representatives of St John families stood by, ready to tell their tales. It was a story of life generations ago; in some cases, more recent times. Places like Reef Bay, Lameshur, Cinnamon, Annaberg and Peter Bay were presented through the eyes of ancestors when they lived and worked in those places.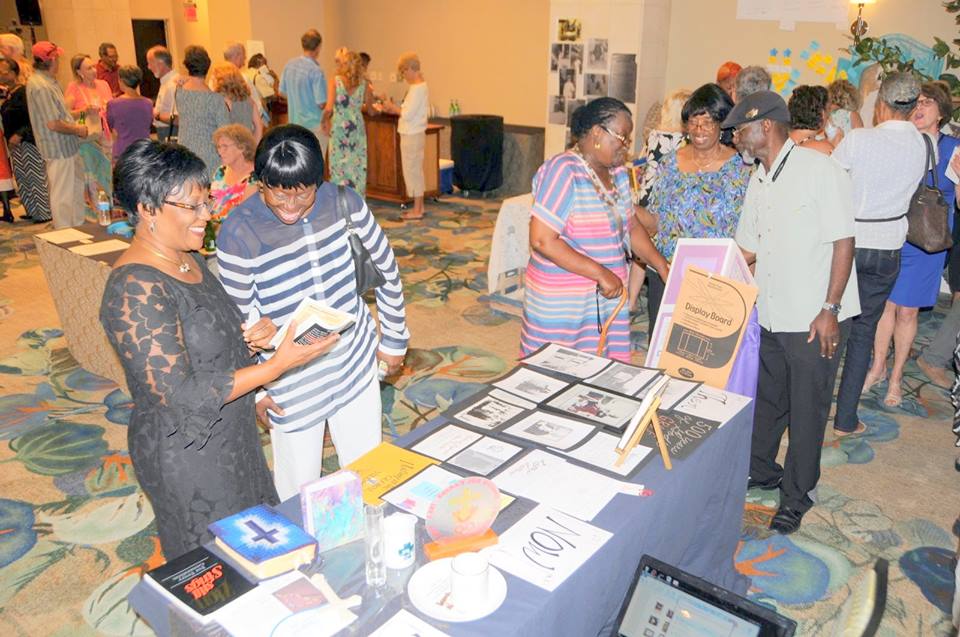 Surviving relatives lingered near the photo displays to hear more about parts of their family trees they were not familiar with. Recent arrivals to St. John learned what life was like prior to development and the establishment of the Virgin Islands National Park.
Society president Lonnie Willis said she was pleased to see an enthusiastic turnout for the family tree exhibit and the art auction. "I am so excited. This is so fantastic, everything is wonderful. The community is always so supportive," Willis said.
The event also served as a fundraiser for the historical society. Silent auctions of framed paintings and sculptures took place at intervals throughout the evening.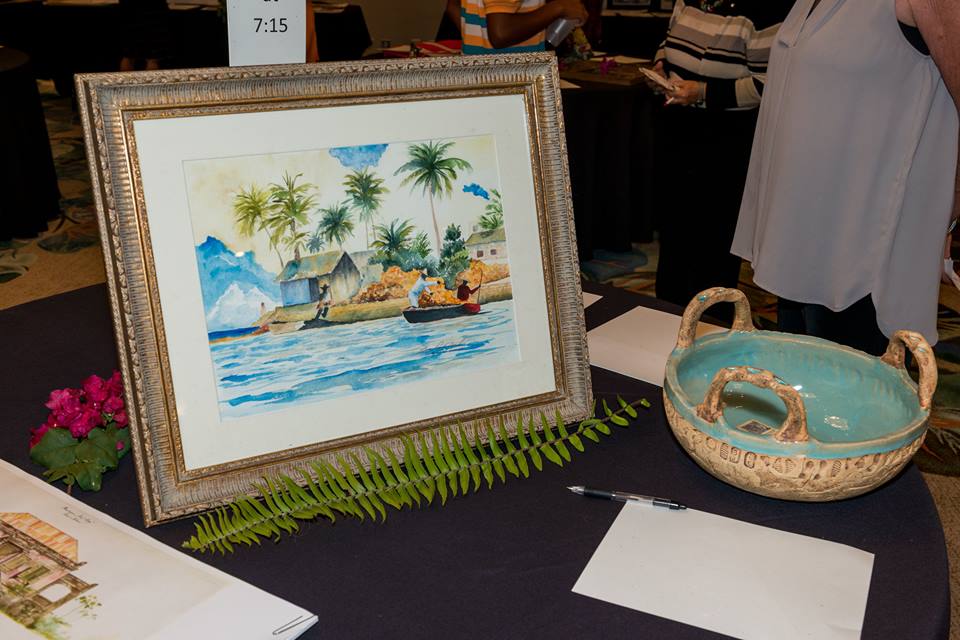 Guests also had a chance to learn more about genealogy. Representatives of the Caribbean Genealogy Library came to answer questions for those who wanted to dig around the roots of their own family trees.
Conversations like those are useful to educator and historian Leayle Robinson, an assistant principal at the Ivanna Eudora Kean High School. "It helps because you get to talk to people. Sometimes you meet people who tell stories about members of their families."
He is now researching the lives of St. Johnians who lived to be 100 years or more. The author recited the names of almost ten people he had discovered so far. "You have quite a bit out of St. John. Not as much as Tortola, because in the book that I'm working on, Tortola has the lion's share. They even have a super centenarian," Robinson said. A super centenarian, he explained, is someone who lives to at least age 110.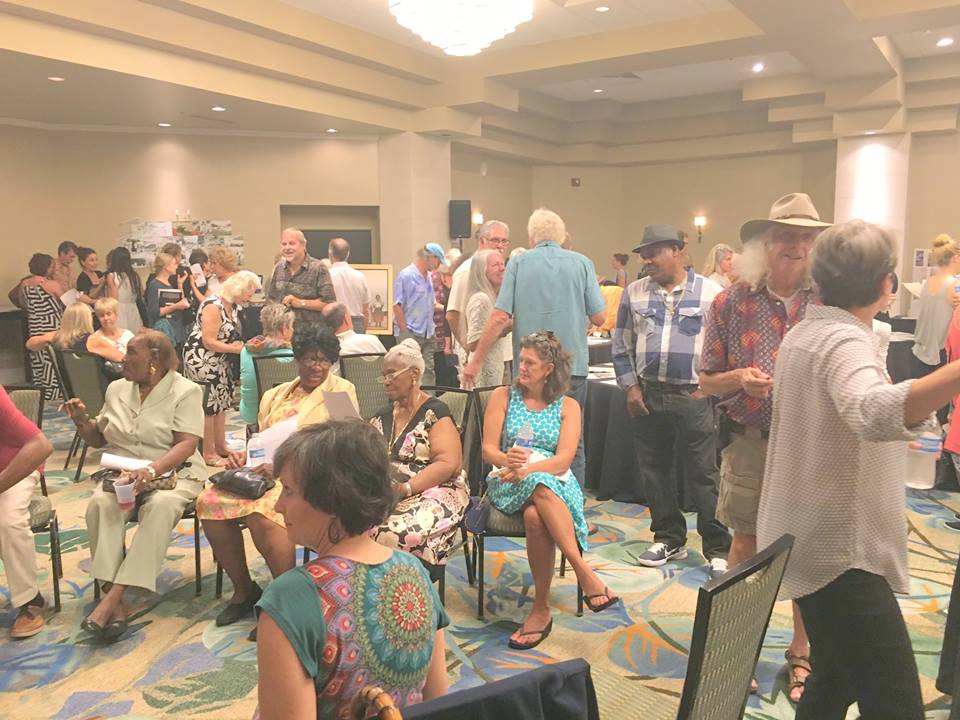 Those who came to the Westin ballroom Tuesday night  were also treated to copies of the Five Quarters Journal, published by the historical society. The first article gave an extensive example of genealogy research by profiling descendants of two St. Johnians, Pero Petrus (1811-1873) and Eleanora Petrus (1813-1883). The couple settled in Annaberg after Pero Petrus left slavery behind in Tortola.
"The descendants of the surviving children of Eleanora and Pero later became prominent members of the St. John community," writer Diana Hall said.
The work was created by high school administrator Robinson and Hall. Robinson is also the author of two books on St. John family history and a third entitled "T'ing To Talk," a compendium of old time sayings.
To view more photos, visit Yelena Roger's website or St. John Historical Society's Facebook page.